Newcomers to the collection exhibition – Biblion media installation, commissioned work by Maaria Wirkkala, Human and nature section
Touch exhibition displays the art collection of Saastamoinen Foundation. It has a central theme of humanity, and the different parts of the exhibition address the human relationship with the surrounding reality. The exhibition will see the opening of the Human and nature section, the premiere of the Biblion media installation by Saara Ekström and Eero Tammi as well as Maaria Wirkkala's work Beyond This Point.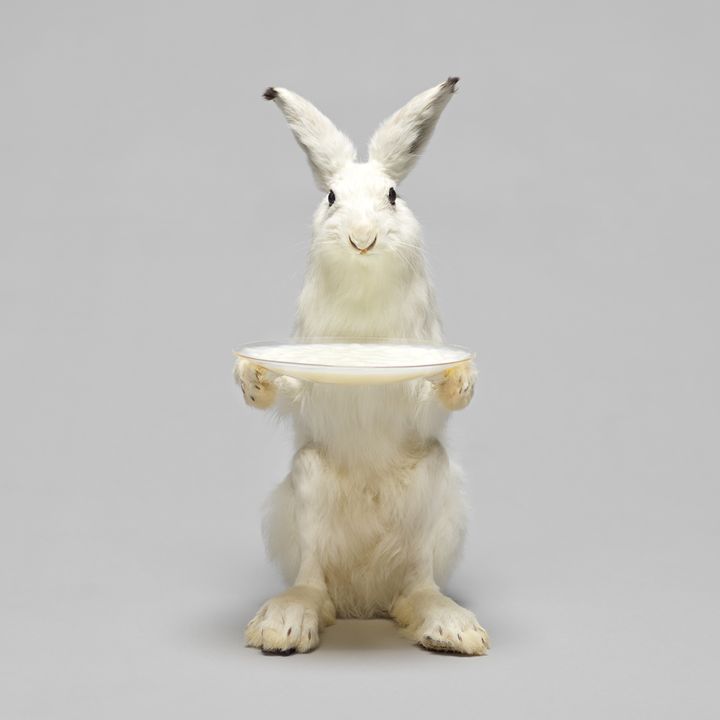 The media space equipped with Touch exhibition's state-of-the-art technology showcases the new media art acquisitions by Saastamoinen Foundation. The video installation Biblion (2019) by Saara Ekström and Eero Tammi is on display there for the first time during 28 October–25 April 2021.
The work examines the medium of the book, exploring its hypnotic and layered essence as a carrier of changing, growing and disappearing information. The weight of the masses of books ending up in libraries, second-hand bookshops, storages and landfills also represents the weight and legacy of our history – an irreplaceable treasure to one, an unwanted burden for another. A one-channel version of Biblion can be watched here.
Maaria Wirkkala, Beyond This Point
Maaria Wirkkala's (b. 1954) new work Beyond This Point (2020) is displayed in the section of Touch exhibition that addresses the human, architecture and built environment. The work consists of a glass ladder and an aluminium pool filled with iron oxide.
Ladders are a recurring subject in Maaria Wirkkala's art. They are a transition between different layers or levels and remind us of something on the other side or that which is unseen. Fragile glass gives Wirkkala's ladder an immaterial feel, while also allowing it to spread into its environment through light and shadows.
Human and nature

The new section of the Touch exhibition displays artworks with nature present in different ways. Humans are a part of nature and the animal kingdom, but the balance between us is often lost. The relationship between natural and unnatural has become blurred during our time, and it is hard to find a natural state with no marks by humans.
The Human and nature section displays works by the following artists: Tilo Baumgärtel, Maria Duncker, Latifa Echakhch, Juhani Harri, Pekka Jylhä, Kimmo Kaivanto, Sanna Kannisto, Otto Karvonen, Essi Kuokkanen, nabbteeri, Inka Nieminen, Roland Persson, Jani Ruscica, Hanna Saarikoski, Olli Suorlahti, Jaakko Tornberg, Janna Syvänoja, Ferdinand von Wright and Wilhelm von Wright.