Open Call Launches Year of Animation at Oodi
Ääreen – Documentary in Animation is an art project that combines documentary with immersive animation. It will be conducted at Central Library Oodi in Helsinki. It will encourage artists who are interested in documentary animation and establish new public venues for art. Producing works of art that bring together realities and stories and break technological boundaries, the Ääreen project will offer viewers an opportunity to experience and touch art. The works created in the project will be presented in Oodi one year from now.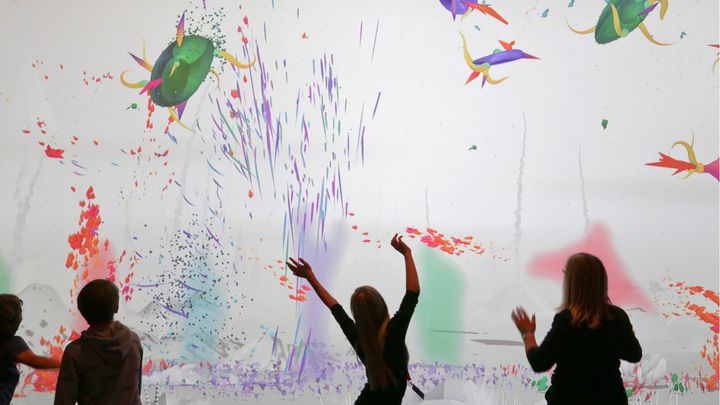 The project starts on 5 October with an open call to attend a workshop at Oodi in January 2021. The workshop will develop ideas for interactive documentary animation and support their implementation. Documentary animation offers a chance to challenge the boundaries of storytelling. It combines stirring topics with narrative methods on the level of technology, visuality and content.
Ääreen presentation in October
A presentation of the project will be held in Maijansali Auditorium in Oodi on 8 October at 18:00–20:00. Artists Emily Gobeille and Theo Watson (US) from Design I/O will talk about their art and works. Their VR art projects have been presented in public spaces such as libraries. Lecturer, DFA (University of Lapland), new media artist Tomi Knuutila will talk about immersive art. All talks will be given remotely. More information about the workshop, future exhibitions and the application process will be available on site from regional artist Annika Dahlsten from Arts Promotion Centre Finland and special librarian Sanna Huttunen from Oodi. The presentation is open to all, and it will be streamed on Oodi's Facebook. The languages are Finnish and English.
Ääreen project 2021
A workshop will be held in January 2021 at Oodi, conducted by media artist Marko Tandefelt and animation director and virtual animation expert Uri Kranot (DK). Other lecturers include Jaakko Kemppainen, regional artist specialising in game art, and Hanna Haaslahti, media artist.
In October 2021, animations will take over the presentation facilities in Oodi. The Kuutio venue will host results from the idea workshop, while works by animation students at Aalto University and curated animation performances will be featured on other surfaces in the library. Open workshops will invite visitors to participate, and Kino Regina will host lectures and film screenings.
In cooperation with
Ääreen – Documentary in Animation is part of the Arts Promotion Centre's development programme for artistic expertise and mediation that seeks to make visible new ways of applying artistic expertise. The project will be produced in collaboration with Central Library Oodi, Turku Animated Film Festival, Finnish Animation Guild, Artists' Association MUU, Promotion Centre for Audiovisual Culture (AVEK), Aalto University, National Audiovisual Institute KAVI, and Danish ANIDOX forum. It is coordinated by regional artist Annika Dahlsten from Arts Promotion Centre Finland.
Contacts
Regional artist Annika Dahlsten
annika.dahlsten@taike.fi, 02 9533 0907

Special librarian Sanna Huttunen
sanna.m.huttunen@hel.fi, 040 186 3042,

Images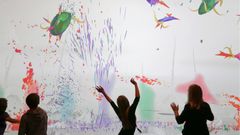 About Helsingin kaupunki, kulttuurin ja vapaa-ajan toimiala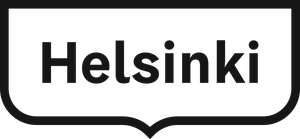 Helsingin kaupunki, kulttuurin ja vapaa-ajan toimiala
https://www.hel.fi/kulttuurin-ja-vapaa-ajan-toimiala/fi/
* * *
Helsinki Central Library Oodi is a living meeting place at Kansalaistori square, right at the heart of Helsinki.
Oodi will complement the cultural and media hub formed by Helsinki Music Centre, Finlandia Hall, Sanoma House and the Museum of Contemporary Art Kiasma. Oodi will be a non-commercial, urban public space that is open to all, right opposite the Parliament Building.
Oodi is a venue for events, a house of reading and a diverse urban experience.
It will provide its users with knowledge, new skills and stories, and will be an
easy place to access for learning, story immersion, work and relaxation. Oodi
is a library of a new era, a living and functional meeting place open for all.
Helsinki Central Library Oodi
Töölönlahdenkatu 4
00100 Helsinki
www.oodihelsinki.fi/en