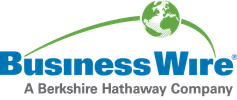 Piraeus Bank: Agreement for the Sale of Serbian Operations
Piraeus Bank announces that it has entered into an agreement to sell its Serbian banking and leasing operations to Direktna Banka A.D., a local Serbian banking group that has been strongly growing its presence in the market, for a total cash consideration between €58mn up to €61mn, depending on the financial performance of the divested assets until completion of the transaction, through a combination of direct sale price and simultaneous reduction of capital in Piraeus Bank Beograd AD.
The transaction is conditional upon the usual corporate and regulatory approvals, including those of the National Bank of Serbia and the Hellenic Financial Stability Fund. The transaction represents another step towards the implementation of Piraeus Bank's Restructuring Plan commitments, as those were agreed with the Directorate General of Competition of the European Commission.
The transaction is expected to close in the first quarter of 2018, following the receipt of all necessary approvals and is neutral to Piraeus' CET-1 ratio.
Mr Christos Megalou, Chief Executive Officer of Piraeus Bank, said with regards to the transaction: "In accordance with our Restructuring Plan commitments to reduce our international presence, we are announcing the sale of our Serbian operations to Direktna Banka after a highly competitive sale process. We believe that Piraeus Bank AD Beograd customers and employees will benefit from being part of an enlarged banking group and we look forward to the timely completion of the transaction".
BNP Paribas acted as financial adviser to Piraeus Bank on the transaction, whilst Clifford Chance and Andric Law Office acted as legal counsel.
About Piraeus Bank
Headquartered in Athens, Greece, with approximately 17.1 thousands employees in 8 countries, Piraeus Bank Group offers a full range of financial products and services to approximately 5.7 mn customers. Total assets of the Group amounted to €73.9 bn, net loans to €46.4 bn and customer deposits to €40.9 bn on June, 2017.
Founded in 1916, Piraeus Bank operated as a private credit institution for many decades, while it went through a state ownership for the period 1975-1991 until it was privatized in December 1991. Since then, it has rapidly grown in size and activities, representing today the leading Bank in Greece with 30% market share in terms of loans and 29% of deposits.
View source version on businesswire.com: http://www.businesswire.com/news/home/20171018005855/en/
Contact information
Piraeus Bank
George Papaioannou
Head of Press Office
gpapai@piraeusbank.gr
+30 210 3288830
Tietoja julkaisijasta
Business Wire
http://www.businesswire.com
For more than 50 years, Business Wire has been the global leader in press release distribution and regulatory disclosure.