Polar Metalli makes significant investments in growth and development
In 2023, Polar Metalli from Keminmaa, Finland is making its largest investments in the company's history. The full investment amount is 2.6 M€ of which 1.9 M€ is allocated towards new machinery. The investment covers two new machines and a new production facility. By making these investments, the company seeks to achieve significant growth, which will also create new employment opportunities.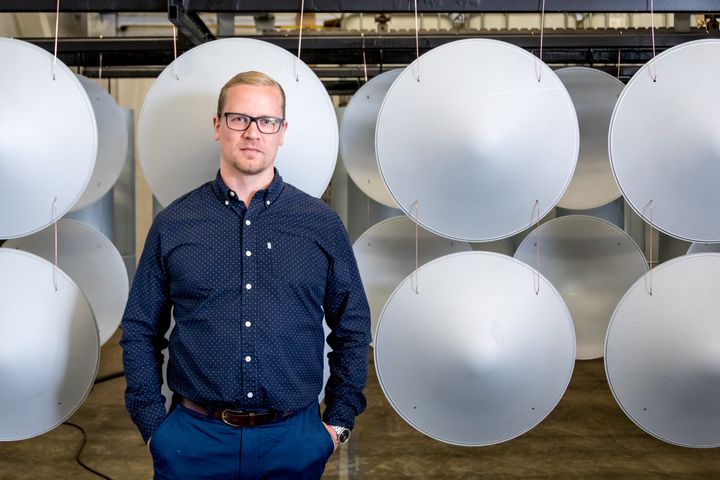 The new machinery will improve the quality of service further
Polar Metalli is a subcontractor and contract manufacturer of steel products. The company also manufactures its own products, for example, hearth products and outdoor grills. Most of the manufactured products are exported to countries such as the Nordics, the UK, Germany, and the Baltics. In Finland, the company's products are sold at hardware stores and builder's merchants.
- We seek growth by investing in two new machines: a 2D laser cutter, which is integrated into sheet storage and operates with loading and picking automation, as well as a laser tube cutting machine. We selected the German company Trumpf to be our machine supplier. The machines are provided by Trutekniikka Oy. A new production facility will also be built for the new machines. The construction of the facility will begin in the spring of 2023. The new facility will launch production this year and will be fully operational when the second new machine arrives in the beginning of 2024 states Markus Saukko, the CEO of Polar Metalli.
The most significant investment in the history of the family business
The effects of the investments are a significant step in the development of the company;the company will be able to offer new services, larger capacity, and more flexible delivery times. With the new machinery, the company also gains access to new cutting techniques with which even harder metals can be cut and more demanding tube parts can be machined.
- We strongly believe in the future. The investment is the largest in our history and with it, we seek growth in several markets. In the upcoming years, we will also hire new individuals to our team of over 40 professionals, Markus Saukko states.
Contacts
For further information, contact:


Markus Saukko
CEO
Polar Metalli Oy
Phone +358 400 284 403
markus.saukko@polarmetalli.fi

About Polar Metalli Oy
The family business was founded in 1984. By the end of the financial year 2022, the revenue of Polar Metalli was 5.3 M€. Polar Metalli employs 42 individuals in Keminmaa, Finland.
Subscribe to releases from Polar Metalli Oy
Subscribe to all the latest releases from Polar Metalli Oy by registering your e-mail address below. You can unsubscribe at any time.
Latest releases from Polar Metalli Oy