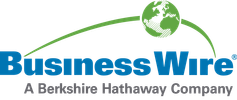 Porta Solutions Has Been Awarded as Excellence of the Year Innovation & Leadership for the Flexible Production at Le Fonti Awards 2017
Maurizio Porta, Porta Solutions'CEO triumphed at the 32th edition of the IAIR Awards. The Award Ceremony, held at the at London Stock Exchange on the 20th of October 2017, crowned him the Excellence of the Year, Innovation & Leadership, for the Flexible Production.
For being an Italian excellence since 1958, innovative leader in the sector of productive flexibility in the manufacturing world. In particular to be able to aim continually and strategically on innovation and customization to ensure the best performance and highest quality.
"Flexible Production: produce what you sell, no stock, no stress, more cash" says Maurizio Porta.
This press release features multimedia. View the full release here: http://www.businesswire.com/news/home/20171121005803/en/
Porta Solutions was awarded at the Le Fonti Awards (Photo: Business Wire)
Today, the winning business model is: produce only what you sell, with no stock, helping cash flow.
By carefully analyzing the market, Maurizio Porta has created the Flexible Production Method, a production philosophy that allows you to produce only what you sold, cutting down the stock and getting more cash on your bank account.
A new machine tool, named multicenter, was designed, that held within the characteristics of flexibility and productivity necessary to implement the method.
"Change your business model", says Maurizio Porta, "don't work for the warehouse anymore, produce just what you sell!. But only producing what you have sold is not easy, if you try, you will bring to surface all the organizational issues of your business.
Stock Production is simpler, building up products in your warehouse masks disorganization that sooner or later you will have to face!".
If you want to learn how to apply the METHOD to the best and avoid the typical problems of switching to this new business model, visit our website www.flexibleproduction.com where you can get, completely free of charge, the book written by Maurizio Porta that will guide you step by step through METHOD and into future!
Watch here the video interview with Maurizio Porta
View source version on businesswire.com: http://www.businesswire.com/news/home/20171121005803/en/
Contact information
FLEXIBLE PRODUCTION
Maurizio Porta, Tel +39 030.8900587
Fax +39 030 8900531
maurizio@flexible-production.com
www.flexibleproduction.com
Tietoja julkaisijasta
Business Wire
http://www.businesswire.com
For more than 50 years, Business Wire has been the global leader in press release distribution and regulatory disclosure.