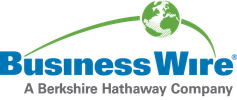 Pradaxa® (dabigatran etexilate) dual therapy showed lower rates of major bleeding versus triple therapy with warfarin in atrial fibrillation patients undergoing stent placement
The RE-DUAL PCI™ trial explored anticoagulation with Pradaxa® (dabigatran etexilate) dual therapy without aspirin in non-valvular atrial fibrillation (AF) patients following percutaneous coronary intervention (PCI) and stent placement: results showed significantly lower rates of major or clinically relevant non-major bleeding events for dual therapy with Pradaxa® when compared to triple therapy with warfarin.1,2 The risk for the primary safety endpoint was 48% lower for Pradaxa® 110 mg dual therapy and 28% lower for Pradaxa® 150 mg dual therapy (relative difference), with similar rates of overall thromboembolic events. Both Pradaxa® doses have been approved by regulatory authorities around the world for stroke prevention in AF. The results were presented today as a late-breaker at the ESC Congress 20171 and have been simultaneously published in the New England Journal of Medicine. 2
This Smart News Release features multimedia. View the full release here: http://www.businesswire.com/news/home/20170827005045/en/
To view this piece of content from mms.businesswire.com, please give your consent at the top of this page.
Primary endpoint 110 mg dabigatran dual therapy versus warfarin triple therapy (Graphic: Business Wire)
Approximately 20–30% of patients with AF who are continuously taking an oral anticoagulant (OAC) to reduce their risk of AF-related stroke have coexisting coronary artery disease and may require a PCI using stent placement to improve blood flow to the heart.3 The combination of potent antithrombotic therapies associated with triple therapy with warfarin and two antiplatelets is associated with high rates of major bleeding in these patients.4-7 RE-DUAL PCI™ tested an alternative treatment strategy: dual therapy with Pradaxa® and a single antiplatelet, but without aspirin.
"For physicians treating patients with atrial fibrillation who have undergone percutaneous coronary intervention with stent placement, it is paramount to balance the efficacy required with the risk of bleeding," said Christopher Cannon, MD, cardiologist at Brigham and Women's Hospital, lead investigator of RE-DUAL PCI™, and executive director of the Cardiometabolic Trials at the Baim Institute for Clinical Research. "Previously we did not have a lot of dedicated data on non-vitamin K oral anticoagulants in this setting; the results from RE-DUAL PCI™ are relevant to fellow physicians who care for these types of patients and are looking for an effective antithrombotic treatment regimen."
The results were:1,2
Incidence of primary endpoint (time to major or clinically relevant non-major bleeding event):

15.4% for Pradaxa® 110 mg dual therapy versus 26.9% for warfarin triple-therapy, which translates into a 48% lower risk
20.2% for Pradaxa® 150 mg dual-therapy versus 25.7% for warfarin triple therapy, which translates into a 28% lower risk

Both Pradaxa® dual therapy groups also showed lower rates of major bleeding (when analysed alone, both for the ISTH* and the TIMI** major bleeding definitions) and total bleeding
Key secondary endpoint (combining death, myocardial infarction, stroke, systemic embolism and unplanned revascularisation):

Similar rates of events were observed: 13.7% for the two Pradaxa® dual therapy groups combined, versus 13.4% for warfarin triple therapy
"The results we have seen from RE-DUAL PCI™ are another great piece of evidence on the benefit Pradaxa® can offer patients with atrial fibrillation and their treating physicians; a benefit which has been shown in many situations along the treatment journey," commented Professor Jörg Kreuzer, Vice President Medicine, Therapeutic Area Cardiovascular, Boehringer Ingelheim. "Especially if you also take into account other recent data like the RE-CIRCUIT™ study in catheter ablation, evidence from 'real-world studies' or the results of the RE-VERSE AD™ study in emergency situations. Together, these data paint a really compelling picture of the safety and efficacy profile of Pradaxa."1,2, 8-18
*ISTH, International Society on Thrombosis and Haemostasis
**TIMI, Thrombolysis In Myocardial Infarction
~ Ends ~
Please click on the link for 'Notes to Editors' and 'References': https://www.boehringer-ingelheim.com/RE-DUAL-PCI-ESC-2017
For more information, please visit: www.boehringer-ingelheim.com
Further Media Channels
www.facebook.com/boehringeringelheim
To view this piece of content from cts.businesswire.com, please give your consent at the top of this page.
View source version on businesswire.com: http://www.businesswire.com/news/home/20170827005045/en/
Contact information
Boehringer Ingelheim GmbH
Corporate Communications
Media + PR
Friederike Middeke
Phone: +49 6132 – 77 141575
Fax: +49 6132 – 77 6601
E-mail: press@boehringer-ingelheim.com
About Business Wire

Business Wire
http://www.businesswire.com
For more than 50 years, Business Wire has been the global leader in press release distribution and regulatory disclosure.