Press conference on Thu 24 Sep at 10 am: Elmgreen & Dragset: 2020
Welcome to the press conference for Elmgreen & Dragset exhibition entitled 2020. The show marks this renowned artist duo's 25th anniversary of their collaboration and is their first extensive exhibition in Finland. A video collaboration between Elmgreen & Dragset and rap artist Paperi T mediating the exhibition content will be premiered at the press event.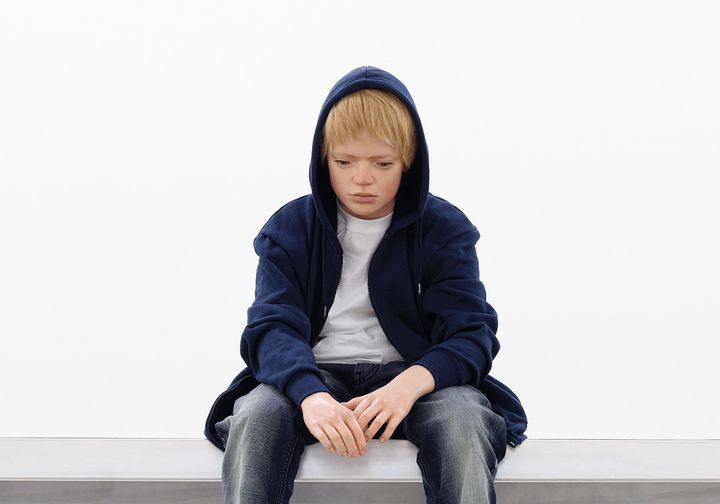 The exhibition will be presented for the media on Thursday 24 Sep at 10 am. Curator Arja Miller will interview artists Michael Elmgreen and Ingar Dragset. Rap artist Paperi T will also be present. The exhibition is open for preview until 12 noon. Press conference languages are Finnish and English.
RSVP and interview requests by Monday 21 Sep: asta.teravainen@emmamuseum.fi 

The speeches and the video premiere can be watched remotely via Teams. You will receive a participation link when you RSVP. Interviews can also be conducted remotely. Please request them in advance.

EMMA is the largest art museum in Finland in terms of area and you can attend the press conference while maintaining safety distances. Masks are used in interview situations where safety distances can not be maintained. Read our guidelines for a safe visit as you plan your arrival on site.
Elmgreen & Dragset: 2020 26 Sep 2020–17 Jan 2021
Elmgreen & Dragset has developed an exhibition concept especially for EMMA and have transformed the museum space into a completely different environment: familiar yet surreal, "like a film you can walk into". The exhibition is entitled 2020. Running through the presentation of works is an underlying concern for the loss of togetherness in a culture that emphasises the individual. As an exhibition, 2020, may make you, the viewer, feel completely lost. Have we finally reached a juncture where we will have to take stock of the way we lead our lives?
About EMMA – Espoo Museum of Modern Art
EMMA – Espoon modernin taiteen museon kokoelma- ja näyttelytoiminta profiloituu kotimaiseen ja kansainväliseen modernismiin, nykytaiteeseen sekä designiin. EMMA sijaitsee Espoon Tapiolassa, professori Aarno Ruusuvuoren suunnittelemassa betoniarkkitehtuuria edustavassa Näyttelykeskus WeeGeessä. Näyttelytilat ovat pinta-alaltaan Suomen suurimmat, ja pelkistetty moderni arkkitehtuuri tukee EMMAn, Saastamoisen säätiön ja Tapio Wirkkala Rut Bryk Säätiön kokoelmien sekä vaihtuvien näyttelyiden kokemuksellista esittämistä. Tervetuloa!
@emmamuseum