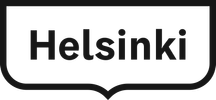 Proposal for Helsinki Art and Culture Vision 2030 published on 18 August live on the Helsinki Channel
In spring 2019, the City of Helsinki appointed a committee to prepare a vision for arts and culture up to 2030 for the City. The vision will be published and handed over to Mayor Jan Vapaavuori on Tue 18 August at 13:00 in the premises of the Hanasaari Power Plant. The event is broadcast live on the Helsinki Channel and all residents of Helsinki are welcomed to join the event on the web.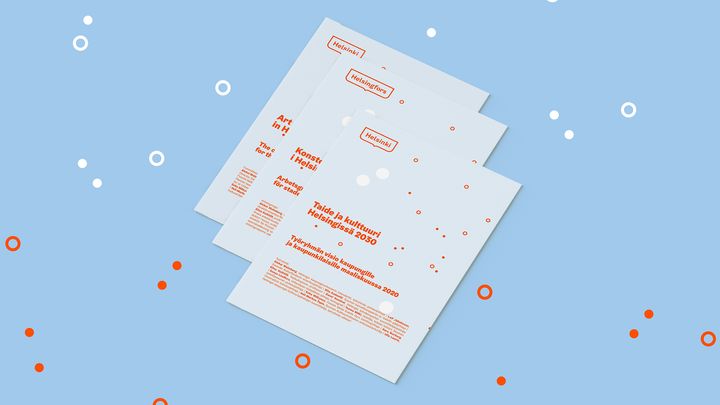 At the publication event, the committee, which consists of professionals in arts and culture, hands over their vision of art and culture in Helsinki 2030 to Mayor Jan Vapaavuori. At the event, Deputy Mayor for Culture and Leisure Nasima Razmyar and the City Divisions will comment on the vision, and the programme also includes a discussion inspired by the vision on how art and culture can be at the core of a good life and the development of the City. The topic will be discussed by curator and choreographer Satu Herrala, Kone Foundation Executive Director Anna Talasniemi, Director of the Institute of Urban and Regional Studies, Professor Mari Vaattovaara, University of the Arts Rector Jari Perkiömäki, CEO at Co-founders Oy Ia Adlercreutz and Deputy Mayor Nasima Razmyar. The event is hosted by journalist Reetta Räty. WAUHAUS collective and Apogee Oy are in charge of the production of the publication event.  
The Arts and Culture Vision Committee was tasked with examining the role of arts and culture in the city in the long term, setting objectives for the promotion of arts and culture and presenting measures for achieving them. The committee was also tasked with preparing policies for Helsinki, based on which parties operating in Helsinki, including those unaffiliated with the City, could promote the fulfilment of the vision.
The committee was chaired by the General Manager of the Helsinki Philharmonic Orchestra Aleksi Malmberg. The other members of the Committee were General Director Gita Kadambi (Finnish National Opera and Ballet), CEO Eeka Mäkynen (Finnish Metal Events Oy), Professor Elina Knihtilä (Theatre Academy), Planner-Teacher Emmi Komlosi (Helsinki Finnish Adult Education Centre), CEO Sara Norberg (Cinematic), Emeritus Director Leif Jakobsson (Svenska Kulturfonden), Choreographer and Artistic Director Sonya Lindfors (Urbanapa), Artist and Doctor of Fine Arts Teemu Mäki (Chair of The Artists' Association of Finland), Senior Specialist Veli-Markus Tapio (Finnish Cultural Foundation) and Planning Officer Ulla Laurio (City of Helsinki, Culture and Leisure Division, working group secretary). In its work, the Committee collaborated with a broad range of experts and city residents and art and culture actors.
Art and culture in Helsinki 2030
The Committee's vision for the City and the City residents in March 2020
Publication event Tue 18 August at 13:00
Hanasaari powerplant 
The event is streamed and it can be watched on the Helsinki Channel.
Contacts
Mari Männistö
Culture Director, City of Helsinki
0400 539900, mari.mannisto@hel.fi

Aleksi Malmberg
General Manager, Helsinki Philharmonic Orchestra
Chair of the Art and Culture Vision Committee
050 3021669, aleksi.malmberg@hel.fi

hel.fi/taidejakulttuurivisio2030

About Helsingin kaupunki, kulttuurin ja vapaa-ajan toimiala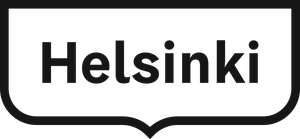 Helsingin kaupunki, kulttuurin ja vapaa-ajan toimiala
https://www.hel.fi/kulttuurin-ja-vapaa-ajan-toimiala/fi/
Helsinki on elämyksellinen ja vetovoimainen kaupunki täynnä tekemistä ja osallistumisen mahdollisuuksia. Kulttuurin ja vapaa-ajan toimiala tarjoaa kaupungin asukkaille ja vierailijoille vuodessa yli 20 miljoonaa kokemusta – taidetta, tapahtumia, kursseja, harrastuksia, tiloja, ulkoilualueita ja palveluja liikkumiseen sekä tukea kulttuurille ja kansalaistoiminnalle.
Kulttuurin ja vapaa-ajan toimiala muodostuu viidestä palvelukokonaisuudesta: kirjasto, kulttuuri, liikunta, nuoriso ja hallinto. Toimialan 1 800 työntekijää ylläpitää ja parantaa helsinkiläisten mahdollisuuksia hyvään elämään ja aktiiviseen kansalaisuuteen. Helsingissä on helppoa ja houkuttelevaa lähteä liikkeelle. Joka päivä.
Subscribe to releases from Helsingin kaupunki, kulttuurin ja vapaa-ajan toimiala
Subscribe to all the latest releases from Helsingin kaupunki, kulttuurin ja vapaa-ajan toimiala by registering your e-mail address below. You can unsubscribe at any time.
Latest releases from Helsingin kaupunki, kulttuurin ja vapaa-ajan toimiala
In our pressroom you can read all our latest releases, find our press contacts, images, documents and other relevant information about us.
Visit our pressroom