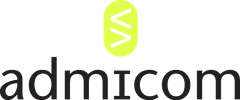 Proposals from Admicom's Nomination Committee for the AGM 2023
Proposals from Admicom's Nomination Committee for the AGM 2023
Unofficial translation of the company release on February 28, 2023 at 9:40 AM EET. In case the document differs from the original, the Finnish version prevails.


The nomination committee
As decided by Admicom's AGM in 2022, a nomination committee has been formed among Admicom's largest owners to prepare proposals for the AGM 2023. The members of the nomination committee are:
Timo Häll, elected by Matti Häll and chairman of the nomination committee,
Jan Andersson, elected by Swedbank Robur Fonder,
Antti Katajisto, elected by SEB Investment Management and
Jonathan Schönbäck, elected by ODIN Fonder.
Petri Niemi, chairman of the board of Admicom, has been co-opted to the nomination committee.
The nomination committee has held three meetings to prepare it proposals to the 2023 AGM. Beside discussing the Company's strategy and challenges over the next few years with the chairman, the nomination committee has made individual interviews with all board members and have concluded that the board work is efficient with ambitious and well-motivated board members.
To further strengthen the board, a search for new board members was initiated in co-operation with an external consultant. During the search, the nomination committee has identified two candidates who could add technology and marketing skills to the board work.
Ms. Camilla Skoog is a Swedish executive, who for the last ten years has been a business developer, chief sales officer and business area manager at Fortnox, the Swedish accounting software developer. She now works as a consultant and board professional.


Mr. Tomi Lod, a Finnish executive, is presently the CEO of the SaaS company FA Solutions. He has previously held leading positions at Clausion, Analyste and Basware. He also has a background from Nokia and ICL Data.

Proposals
The nomination committee proposes unanimously to the 2023 AGM that
1. The board of Admicom shall consist of seven members (last year five members) up to the AGM 2024
2. Re-election of board members:
Mr. Pasi Aaltola,
Ms. Henna Mäkinen,
Mr. Petri Niemi,
Mr. Olli Nokso- Koivisto and
Mr. Marko Somerma
New election of:
Ms. Camilla Skoog and
Mr. Tomi Lod
3. Mr. Petri Niemi is re-elected as chairman of the board.
4. The remuneration of the board shall be €26,000 (last year €25,000) for each board member, who is not employed by Admicom, and €58,000 (€55,000) for the chairman of the board.
For work at the audit committee, the chairman of the audit committee shall receive an additional €5,000 and other members of the audit committee shall receive an additional €2,500 each.
5. The instruction for forming a nomination committee, as adopted by the AGM 2022, shall remain unchanged.



Motivated statement
The fiduciary responsibility of the nomination committee is to act in the interest of all shareholders of the Company, finding an optimal board which balances current and future needs. Admicom is fast growing a Finnish digital champion, founded by the entrepreneur Matti Häll.
The partly new board that was elected at the AGM 2022 has pursued a decisive work to implement a strategy for Admicom's continued profitable growth. A legal structure has been adopted to comply with a modern governance structure and a partly new management team has been installed.
The nomination committee concludes that it is important that the proposed board can continue to realise its strategy and is confident that, with the addition of two highly qualified board members, Admicom's further growth is well supported.
Continued attention has been paid to secure that the board has a composition which is characterised by a breadth of qualifications and experiences as well a fair gender balance.The proposed board consists of five men and two women, i.e. 29% women and 71% men. The nomination committee is committed to continue its efforts to further improve the gender balance.
Jyväskylä, February 2023
THE NOMINATION COMMITTEE OF ADMICOM OYJ
Additional information:
Petri Kairinen
CEO
petri.kairinen@admicom.fi
+358 50 303 4275
Petri Aho
CFO
petri.aho@admicom.fi
+358 44 724 1767
About Admicom Oyj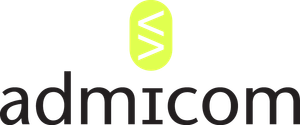 Admicom Oyj
Väinönkatu 26
40100 Jyväskylä
https://admicom.fi/
Admicom Oyj
Founded in 2004, Admicom is a forerunner in IT system development for SMEs and a comprehensive software and accounting services partner.
At the core of our service package is the Adminet ERP system, which covers a wide range of solutions for managing clients' operations, from construction site mobile tools to real-time financial monitoring and project management. A highly automated SaaS solution helps SMEs improve their competitiveness and profitability and significantly saves time on site and in the office. We also provide our customers training, consulting and accounting services.
Our software suite also includes Adminet Lite, a cost-effective software and service package for small businesses, Hillava, a precision solution for mobile work control, Kotopro, a modern software solution for high-quality documentation, and Tocoman, a pioneer in project management software solutions for the construction industry, including quantity and cost calculation, scheduling and BIM3 solutions for building information modeling.
We work continuously to enhance the integration between our software solutions to provide our customers with a coherent user experience, thus enabling them to build a more profitable business by using modern software solutions.
The ever-growing Admicommunity employs more than 240 people in its offices in Jyväskylä, Helsinki, Tampere, Oulu, Seinäjoki and Turku. Further information: https://investors.admicom.fi/.