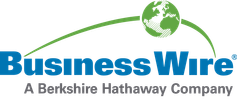 QConnect – Markkinoiden älykkäin, erittäin kompakti ja lujatekoinen viestintälaite
Quake Global, Inc. (QUAKE), yksi maailman johtavista IoT-markkinoiden toimittajista, julkaisi QConnect™, uuden sukupolven kehittyneen telematiikkalaitteen. Äärimmäisen kompakti QConnect integroituu kiinteisiin ja liikkuviin omaisuuksiin niiden seuraamiseksi, valvomiseksi ja hallitsemiseksi reaaliajassa mistä ja milloin tahansa. Laite tarjoaa useita pitkälle kehitettyjä langattomia kommunikaatiovaihtoehtoja, mukaan lukien LTE/2G/3G, kaksitaajuus-Wi-Fi, Bluetooth/BLE, V2X ja satelliitti. Laite on suunniteltu vastaamaan moniin eri vaatimuksiin yksinkertaisista ja edullisista seurantasovelluksista aina korkean suorituskyvyn monikanavaisiin videon suoratoistosovelluksiin.
Tämä lehdistötiedote sisältää multimediaa. Katso koko julkaisu täällä: https://www.businesswire.com/news/home/20180815005706/fi/
Quake Global's new QConnect, the most intelligent, global, ultra-compact and rugged communication device available (Photo: Business Wire)
QConnect tarjoaa joustavuutta sen ainutlaatuisilla sovelluksilla ja ohjelmistovaihtoehdoilla avoimen lähdekoodin Linux-alustalla. Hallitse näkymääsi standardilla sisäänrakennetulla turvallisuudella. Käyttäjät voivat laajentaa QConnectin toimintaa useilla konfiguroitavilla standardisovelluksilla tiettyihin käyttötarkoituksiin. QConnect tarjoaa myös pitkälle kehitettyjä ominaisuuksia haluaville käyttäjille mahdollisuuden luoda omiin tarpeisiinsa vastaavat sovellukset. Integroitu Ethernet, CAN, RS232 ja useat GPIO-kanavat mahdollistavat lukuisat yhteysvaihtoehdot kone- ja laitteistotasolla. Pitkälle kehitettyihin ominaisuuksiin kuuluvat ajureiden autentikointi, ennakoiva kunnossapito, reaaliaikainen videonkäsittely, datan kerääminen, käsittely ja aikataulutettu synkronointi sekä hälytysautomaatio.
QConnect tarjoaa maailmanlaajuista maanpäällistä yhdistettävyyttä LTE-verkon kautta 3G/2G-varajärjestelmällä, joten sinulla on käytettävissäsi maailmanlaajuisella kattavuudella toimimiseen tarvittava vakaus, varmuus ja luotettavuus. Samanaikainen usean satelliittiryhmän GNSS tarjoaa maailmanlaajuiset sijaintitiedot kaikkein äärimmäisimmissä olosuhteissa. Sisäiset ja ulkoiset akkuvarmennusvaihtoehdot varmistavat, että tietosi tallennetaan turvallisesti.
"Quake Global on ylpeä voidessaan esitellä QConnect-tuoteperheen, jonka suunnittelun painopisteinä ovat korkea datakapasiteetti ja joustava pilvi-integrointi. QConnect on varustettu lukuisilla eri vaihtoehdoilla, toiminnoilla ja integraatio-ominaisuuksilla, joiden avulla asiakkaamme saavat lisää joustavuutta ja tehokkuutta ja jotka lisäävät laitteiden tuottavuutta niiden käyttäjille. Laite on suunniteltu erityisesti logistiikka- ja kuljetusalojen, raskaan kaluston, öljy- ja kaasualan, kaivosalan, maatalouden ja ajoneuvokaluston hallintayritysten tarpeisiin", kertoi James Miller, Quake Globalin varapääjohtaja.
Quake Global yhtiönä
Quake Global on teknologiayhtiö, jonka erikoisalaa ovat omaisuuserien seurantaan ja valvontaan tarkoitetut ratkaisut. Quake Global suunnittelee ja toteuttaa laitoksen tai kampuksen laajuisia seurantajärjestelmiä RFID- ja satelliittiteknologiaan perustuen. Se myös suunnittelee ja toteuttaa machine-to-machine (M2M) -viestintälaitteita, joiden avulla asiakkaat voivat käyttää maanpäällisiä (matkapuhelin)verkkoja tai satelliittiverkkoja laitteiden paikallistamiseen, valvontaan ja ohjaukseen maailmanlaajuisesti. Saadaksesi lisätietoa mene osoitteeseen www.quakeglobal.com.
Tämän ilmoituksen alkuperäiskielinen versio on tekstin ainoa virallinen versio. Käännös on tarjolla vain lukijan mukavuuden vuoksi, ja sitä tulee verrata alkuperäiskieliseen versioon, joka on ainoa oikeudellisesti todistusvoimainen teksti.
Katso lähdeversio osoitteessa businesswire.com: https://www.businesswire.com/news/home/20180815005706/fi/
Contact information
Media:
Quake Global
Kevin Harris
+1 858.277.7290
kharris@quakeglobal.com
Tietoja julkaisijasta
Business Wire
http://www.businesswire.com
For more than 50 years, Business Wire has been the global leader in press release distribution and regulatory disclosure.