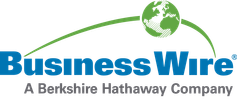 Redwood Software Announces First Industry Robotic Licensing Model to Revolutionize Transparent Marketplace Pricing
Redwood Software, the pioneer behind 'The Robotic Enterprise', today announced the launch of a revolutionary new robotic licensing model, where customers only pay for the robotic services they consume within their business.
Available now, this new licensing model allows customers to directly compare the costs of manual work against processes that are robotized. With the unique Robotic Service Charge, Redwood only charges for the delivery of a robotic service, equivalent to a unit of work that can done by a person (send an email, download a report, reconcile two reports etc.). Redwood delivers a catalogue of 35,000 of these ready built robotic services that can be linked together by business users in a visual plug and play interface. End-to-end business processes can be modelled, robotized, tested and deployed without cost and risk. Only when the robotic service is consumed is a charge made, always replacing work that would otherwise be done manually.
Within the Robotic Service Charge, Redwood provides the full lifecycle support for all the robots in the catalogue, eliminating the issue that other solutions find, where any savings are eroded or eliminated by the on-going maintenance. With this approach, customers can focus on achieving world class levels of automation and process improvement rather than providing maintenance for bots they have to build themselves.
All desktop Robotic Process Automation (RPA) licensing models leave customers with the responsibility of having to guess how many bots they need at the beginning of a project and what that return can give them. And while many providers promise bots will deliver savings – some claiming the equivalent of two-three full-time employees – evidence of this is unsubstantiated.
Dennis Walsh, President of Americas and APAC at Redwood, said, "There is no exact formula to know how many bots an organization needs to service a specific business process. Often, organizations are left with empty promises of full automation, and even more manual work to simply maintain and manage the influx of bots their vendor has deployed."
"Redwood's new licensing model is flipping this common problem on its head by only charging customers when a robot completes a task that a human employee previously performed. Not only is this new pricing model transparent, but it enables organizations to fully achieve their return on investment of RPA. This new approach is moving Redwood closer to our ambition to completely eliminate unnecessary manual effort in the workplace, so businesses can focus their resources on bigger and more important strategic initiatives," he added.
Recently, Redwood Software announced the release of its Redwood Robotics™ solution, allowing customers to perform the work of 1,650 humans or more in a day. The upgraded technology enables the fastest time to value, lowest cost of ownership and the greatest return of all Robotic Process Automation (RPA) providers.
About Redwood Software
Redwood Software accelerates digital processes and eliminates the costs of the remaining manual tasks anywhere in the organization. We robotize up to 100% of manual tasks. Today more than 3,000 customers worldwide use Redwood to automate their business processes.
View source version on businesswire.com: https://www.businesswire.com/news/home/20180322005108/en/
Contact information
Hotwire for Redwood Software
Daniella Kohan / Emily Tanner
redwoodglobal@hotwireglobal.com
Tietoja julkaisijasta
Business Wire
http://www.businesswire.com
For more than 50 years, Business Wire has been the global leader in press release distribution and regulatory disclosure.