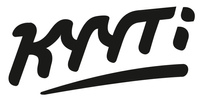 Ride sharing service Kyyti and Vietnamese Mai Linh Group start cooperation
Kyyti Group and the largest transport operator of Vietnam, Mai Linh Group, start a collaboration in order to solve the country´s mobility challenges. Kyyti´s technology will be utilized to improve Mai Linh's capabilities to develop company's taxi services and travel chains (MaaS) between different vehicles operated by Mai Linh.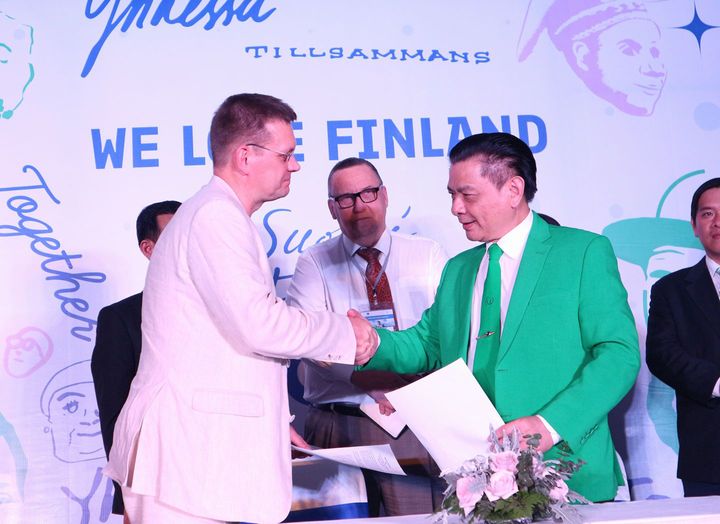 Kyyti a Finnish start-up which developed the world´s first Mobility-as-a-Service (MaaS) solution with integrated on-demand capabilities and the largest transportation company of Vietnam Mai Linh Group start a collaboration in order to develop the digitalization of transportation logistics in to the next level. "We are pleased to start our first operation in Southeast Asia in Vietnam. I could not imagine better collaborator than Mai Linh, who is one of the leading transport operators in the region. I am confident that together we can bring even better customer experience and even more attractive prices for the Vietnamese passengers. With our Mobility-as-a-Service capabilities we can offer something that other ridesharing services can't offer.", says Pekka Möttö, CEO at the Kyyti Group.  
 
Mai Linh is the largest taxi company in Vietnam. The company also operates bus routes between the major cities in Vietnam, runs rental car services and urban minibus operations. "We are delighted to start cooperation with Kyyti, the leading MaaS -company with shared taxi ride capabilities. Companies such as Grab and Uber have created fierce competition in the taxi market. In collaboration with Kyyti Group we are able to catch up with the technological development and offer ride sharing that is less expensive than single party services", says Mr. Ho Huy, Chairman of the board at the Mai Linh Group.
The letter of intent was written in Ho Chi Minh City. The collaboration between the companies was created through VMAP-program, a joint venture by Ho Chi Minh City and Embassy of Finland Hanoi. VMAP-program improves the collaboration between Finnish and Vietnamese hi-tech companies.
Yhteyshenkilöt
For more information:
Pekka Möttö
Tel. +358449742477
Email. pekka.motto@kyyti.com

Images and Materials:
Pekka Ruuska
Tel. +358407634369
Email. pekka.ruuska@kyyti.com

Kuvat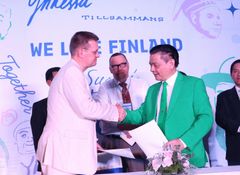 Tietoja julkaisijasta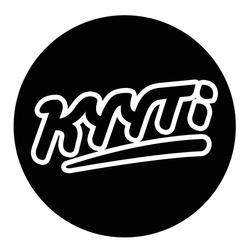 Kyyti Group Oy
Kaisaniemenkatu 1 C 100
00100 Helsinki
info@kyyti.com
http://www.kyyti.com
Information about Kyyti:
Kyyti approached Mobility as a Service by solving the first and last mile problem with on-demand ride sharing solution. Kyyti connects ride sharing with other digital mobility services with appropriate interfaces. Kyyti evolves from on-demand solution to a multimodal MaaS app making your daily traveling easy and sustainable. Kyyti now operates in Tampere, Turku and Oulu in Finland, with Helsinki soon to come. The Tuup app developed by Kyyti was selected as the Best Mobile App in Finland in 2017 in the Utility and Infotainment category.
Tilaa tiedotteet sähköpostiisi
Haluatko tietää asioista jo ennen kuin ne uutisoidaan? Kun tilaat tiedotteemme tältä julkaisijalta, saat ne sähköpostiisi yhtä aikaa suomalaisen median kanssa. Tilauksen voit halutessasi perua milloin tahansa.
Lue lisää julkaisijalta Kyyti Group Oy
Uutishuoneessa voit lukea tiedotteitamme ja muuta julkaisemaamme materiaalia. Löydät sieltä niin yhteyshenkilöidemme tiedot kuin vapaasti julkaistavissa olevia kuvia ja videoita. Uutishuoneessa voit nähdä myös sosiaalisen median sisältöjä. Kaikki STT Infossa julkaistu materiaali on vapaasti median käytettävissä.
Tutustu uutishuoneeseemme