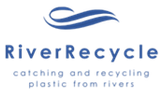 Riverrecycle and partners to receive US$ 1 million from Benioff Ocean Initiative and Coca Cola Foundation to pilot financially sustainable river plastic solution
Helsinki, 9.9.2020. Riverrecycle yesterday announced that it is set to receive US$ 1million to pilot a financially sustainable solution to discarded plastic along Citarum river, Indonesia.
Implemented together with Riverrecycle's partners, Greeneration Foundation, the project will see the recovery of plastic floating along the river and its conversion into high grade fuel oil. The plastic recovery project will be accompanied by a campaign to empower local communities to adopt alternative waste management behaviors and avoid future plastic pollution. With this, Riverrecycle expects to create an economically viable local venture combined with high environmental impact.
Mr. Anssi Mikola, the founder and CEO of Riverrecycle, stated: "We are excited to start cooperation with Benioff Ocean Initiative and Coca Cola to pilot our Riverrecycle solution along the Citarum river. The solutions we implement will not only remove the plastic already in the rivers, but it will also provide financially sustainable waste management solutions where they are needed most. This is one of many parts needed to tackle the current global plastic crisis. This project will take us one step closer to converting the plastic 'waste' problem into a plastic recovery solution that keeps plastic in the economy and out of the environment."
Ms. Vanessa Letizia, Executive Director of Greneration Foundation, stated: "We know that plastic waste management is a big problem in Citarum river. We are really looking forward to starting this project with Riverrecycle as part of the Clean Currents Coalition".
River cleaning project
To recover the plastic floating along the Citarum river, the project will install a device that concentrates and guides floating plastic into an automated collection wheel that lifts it out of the river. The device is designed by Riverrecycle Oy, manufactured by Lamor Corporation and is expected to capture between 70 and 200 tons of waste daily. This will be the first pilot using Riverrecycle's innovative technology to concentrate and collect plastic waste floating along the river. It is the first step towards achieving Riverrecycle's goal of providing river cleaning as a free service.


About Riverrecycle
Riverrecycle Oy was founded in 2019 with the aim of creating financially sustainable solutions to the plastic problem and delivering river cleaning as a free service to affected communities. Riverrecycle is currently working on sustainable river plastic solutions in Indonesia, Bangladesh, Vietnam and the Philippines.
Waste management solutions for Citarum – background
The Citarum project is one of nine projects of the Clean Currents Coalition, a global partnership funded by Benioff Ocean Initiative and CocaCola Foundation to reduce the flow of plastic waste to the ocean.
A lack of formal waste treatment facilities, overflowing landfills, and a high volume of plastic and other waste that is difficult to recycle, make effective waste management a challenge along the Citarum river. Soft plastics, such as PP, and HDPE, LDPE make up the majority of plastic waste found in the environment as they are difficult to recycle and have little residual value. Riverrecycle aims to turn this problem to an opportunity by introducing waste management solutions that can create value from plastic currently found in the environment and provide incentives for its collection. In doing so, Riverrecycle's projects enable communities to transition from simple river recovery to effective waste collection and management.
The Citarum project aims to trial the use of pyrolysis to convert the collected low-value plastic into high grade fuel oil. Recyclable items will be sent for recycling, while organic waste will be sent for composting. Alternative waste treatment options will be explored during the pilot.
Contacts
For more information, please contact: Mr. Anssi Mikola
CEO of Riverrecycle at anssi.mikola@riverrecycle.com or
tel. +358-400-453 612.

Subscribe to releases from Riverrecycle Oy
Subscribe to all the latest releases from Riverrecycle Oy by registering your e-mail address below. You can unsubscribe at any time.
Latest releases from Riverrecycle Oy