Ryoji Ikeda's solo show opens at Amos Rex in autumn 2023
Ryoji Ikeda's first solo show in Finland calls on visitors to explore the universe of data.
Japanese composer and visual artist Ryoji Ikeda conducts sound, visuals, physical phenomena and mathematical notions into immersive live performances and installations. For this exhibition Ikeda will create new pieces that work together with the unique architecture of Amos Rex.
"When I visited Amos Rex for the first time, I felt the space itself already looked like a work of art. The exhibition will be rather collaborative between the space and my works; some characteristics of the space make my new works site-specific, some practical parameters of my works will be adapted to the physical restriction of the space", says Ikeda.
In addition, parts one and two of Ikeda's massive audiovisual installation, the hypnotic video trilogy data-verse (2019) will be on view.
"We are extremely excited to bring Ikeda's highly precise visual world to Amos Rex. The physical space as a sonic chamber with its shadow and light will be one of the key elements of Ikeda's intriguing entity", says curator Terhi Tuomi.
Complex material
Ryoji Ikeda uses light and sound – and the constantly expanding universe of data collected from e.g. NASA, CERN and The Human Genome project – as the raw material of his works.
"Part of the exhibition contains works that are data-driven, while others trigger a more meta-physical experience in visitors", Ikeda adds.
Ikeda creates philosophical and minimalist aesthetics. Although the material is complex, our audience is free to absorb the show as a purely visual realm.
"Generation 2023 artists are justifiably concerned, but at the same time full of hope for the future"
Before Ryoji Ikeda's exhibition, Amos Rex's Generation 2023 triennial presents art and visual culture by young artists. Some of the artists in the exhibition have just begun to study at art schools, some are already enrolled, while others have become interested in creating art in recent years.
Creators aged 15–23 were invited to take part in the exhibition's open call, and submitted a total of 1,004 work proposals. From these impassioned, high-quality applications, the jury selected 50 artists and working pairs to participate in the exhibition.
"We have an ensemble of artists providing food for thought, conversation openers, insights, inspiration, a counterweight to the atmosphere of fear. The artists are justifiably concerned, but at the same time full of hope for the future," says jury chair Ima Iduozee.
In their works, the artists seek new ways to approach the most pressing issues of our time. Many put a spotlight on the state of nature and its coexistence with humankind. Other themes that emerge are ranging from questions of gender identity and the Covid-19 pandemic to our mental health. The performance art works gently coax us out of our bubbles to enjoy art as a shared experience.
The selected works present a diverse overview of contemporary art including painting, photography, textile art, sculpture as well as media- and performance art.
Generation 2023

29 March–20 August 2023

Ryoji Ikeda

27 September 2023–25 February 2024
Press images: https://media.amosrex.fi/l/jzLd6cWjqv8j
About Amos Rex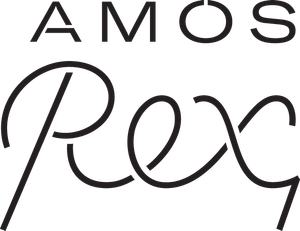 Amos Rex
Mannerheimintie 22-24
00100 HELSINKI
museum@amosrex.fi
http://www.amosrex.fi
Amos Rex is an art museum where the past, present and future meet. Located within the functionalist landmark of Lasipalatsi, the newly built domed exhibition spaces lie under the distinctively undulating Lasipalatsi square. Amos Rex presents site-sensitive, experiential, and often technologically experimental exhibitions by contemporary artists and their Modernist predecessors. Amos Rex is owned by FöreningenKonstsamfundet. 
Amos Rex 
Mannerheimintie 22–24 
00100 Helsinki 
museum@amosrex.fi  
@amoskonst #amosrex