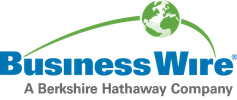 Saif bin Zayed Witnesses Endorsement of Abu Dhabi Declaration by Religious Leaders at Wahat Al Karama
Under the patronage of His Highness Sheikh Mohammed bin Zayed Al Nahyan, Crown Prince of Abu Dhabi and Deputy Supreme Commander of the UAE Armed Forces, Lt. General HH Sheikh Saif bin Zayed Al Nahyan, Deputy Prime Minister and Minister of Interior, attended the endorsement of the "Abu Dhabi Declaration." The declaration, issued by the Interfaith Alliance for Safer Communities: Child Dignity in the Digital World Forum was endorsed and approved by religious and spiritual leaders participating in the two-day assembly, which took place in Abu Dhabi on November 19-20, who pledged to act upon the declaration's articles and achieve the objectives and obligations outlined by the leaders of the seven major world religions participating in the forum.
This press release features multimedia. View the full release here: https://www.businesswire.com/news/home/20181120005775/en/
Saif bin Zayed, Khalifa bin Tahnoun, alongside religious and spiritual leaders in front of a memorial to express commitment to child protection (Photo: AETOSWire)
In the presence of Sheikh Khalifa bin Tahnoon Al Nahyan, Executive Director of the Martyrs' Families Affairs Office at the Crown Prince of Abu Dhabi's court, Sheikh Saif accompanied guests on a tour across Wahat Al Karama (Oasis of Dignity).
Religious and spiritual leaders from around the world lauded the Interfaith Alliance for Safer Communities Forum as a turning point in the joint global action plan to uphold humanitarian values and protect children in the digital world.
The declaration was ratified at the Wahat Al Karama memorial by religious leaders and delegates from around the world, who pledged to join efforts to prevent child abuse and exploitation, while contributing to develop their physical, social, spiritual and emotional capabilities and potentials.
The declaration indicated that maintaining children's dignity is key to any society's progress and stability and is recognized and guaranteed by conventions, laws, regulations and customs in force.
Almost 4.2 billion people are active internet users and children account for more than a quarter of this population. Millions of children are subject to online abuse and sexual exploitation due to the misuse of modern technology innovations. To this end, the Declaration stressed the need for concerted efforts to develop proactive solutions to these objectionable phenomena, out of the firm belief that maintaining child dignity is an ethical, religious and humanitarian obligation.
Participants pledged to promote dialogue and to reinforce partnerships between religious leaders to prevent any kind of child abuse and exploitation in the digital world, while organizing awareness programs to support children's right to life and human dignity. They also agreed to declare 2019 as the "Year of Child Dignity" to protect children against the dangers of the digital world and shed light on this important issue.
The Interfaith Alliance for Safer Communities Forum is an expansion of the Child Dignity in the Digital World Congress which was held in October 2017 in the Vatican and resulted in the "Rome Declaration" endorsed by Pope Francis. The congress recognized the UAE for its reputation for tolerance and was chosen to host an international forum to highlight its commitment to developing interfaith dialogue. These efforts resulted in the formation of the Interfaith Alliance for Safer Communities, which tackles the issue of child dignity online.
The forum is supported by Al Azhar and is held in partnership with several global entities and organizations.
*Source: AETOSWire
View source version on businesswire.com: https://www.businesswire.com/news/home/20181120005775/en/
Contact information
UAE Ministry of Interior's General Secretariat
Security Media Department
Raed Al Ajlouni, +971504702790
Or
Amanda Ayass, +971567225338
press@securitymedia.ae
Follow us on: Twitter | Facebook | YouTube | Instagram | Google +
About Business Wire
Business Wire
http://www.businesswire.com
For more than 50 years, Business Wire has been the global leader in press release distribution and regulatory disclosure.