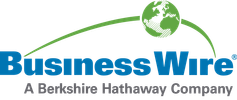 SentryOne Introduces Database Monitoring Edition Targeted to Smaller Environments
SentryOne launched SQL Sentry Essentials, a new edition of the company's top-rated SQL Sentry database monitoring product that provides core monitoring capabilities for up to five database targets at $995 per targeted SQL Server instance.
SQL Sentry Essentials includes the most frequently used features for monitoring, diagnosing, and optimizing SQL Server performance. This new edition is ideal for small and medium companies as well as larger organizations that need to monitor specific data systems within their environment.
"SQL Sentry Essentials is a perfect choice when you need to deploy SQL Server performance management at a small scale, or if you need enterprise capabilities but aren't ready to build the case for an investment in a larger database performance management solution," said Jason Hall, SentryOne VP of Product Management. "This new edition gives you the crucial information you need to get to the root of your SQL Server performance problems."
SentryOne introduced SQL Sentry Essentials to meet the industry need for a monitoring solution that provides powerful core monitoring capabilities but excludes advanced features valued by larger enterprises.
"Everyone needs to monitor their databases, but not everyone needs all the advanced features of our flagship product, SQL Sentry," said Andy Mallon, SentryOne Product Manager. "We've distilled the feature list down to the most essential monitoring capabilities, now available as SQL Sentry Essentials. This new edition is a powerful, capable solution for companies who need to monitor up to five instances, all at a very attractive price."
SQL Sentry Essentials includes five of the most frequently used SQL Sentry features, helping data pros view essential real-time performance metrics, identify high-impact queries that are slowing performance, use proactive notifications to prevent problems, analyze SQL Server blocking and deadlocks, and view Windows resource metrics.
SentryOne customer David Klee, Heraflux Technologies Founder and Chief Architect, said that one of the features included in SQL Sentry Essentials, the Performance Analysis Dashboard, gives actionable information that helps data pros quickly identify and address problems.
"Lots of other utilities provide 'pretty' dashboards that do not provide much meaning," Klee said. "SentryOne gives you a dashboard that presents vital performance statistics. Anything unusual jumps out at you and helps you refine how you approach that server."
SQL Sentry Essentials is priced at US$995 per license, which can be applied to one targeted SQL Server instance, plus US$199 for annual maintenance (first year required). Subscription pricing is available at US$50 monthly (annual commitment required).
For more information, visit sentryone.com/sqlsentry-essentials.
About SentryOne
SentryOne empowers Microsoft data professionals to build, test, document, and monitor SQL Server, Azure SQL Database, and the Microsoft Data Platform. We help companies accelerate performance across the data lifecycle with unmatched scalability, best-in-industry customer support, and the most powerful data performance management capabilities available. Our team includes a core group of Microsoft MVPs and staff located in Charlotte, NC, Jacksonville, FL, Salem, NH, and Dublin, Ireland. Learn more at SentryOne.com.
To view this piece of content from cts.businesswire.com, please give your consent at the top of this page.
View source version on businesswire.com: https://www.businesswire.com/news/home/20190207005104/en/
Contact information
Megan Keller
Communications Manager
media@sentryone.com
Erik Arvidson
Matter for SentryOne
978-518-4542
sentryone@matternow.com
About Business Wire

Business Wire
http://www.businesswire.com
For more than 50 years, Business Wire has been the global leader in press release distribution and regulatory disclosure.