Several new 5G phones on sale at DNA – almost all manufacturers now offer 5G models at a range of prices
Numerous new 5G phone models have been added to DNA's offering in September–October. Presales of the OnePlus 8T 5G phone began today in all DNA sales channels. Presales of Sony Xperia 5 II 5G and Xiaomi Mi 10T 5G and Mi 10T Pro 5G were also launched during September–October. Actual sales of the Nokia 8.3 5G phone started in early October.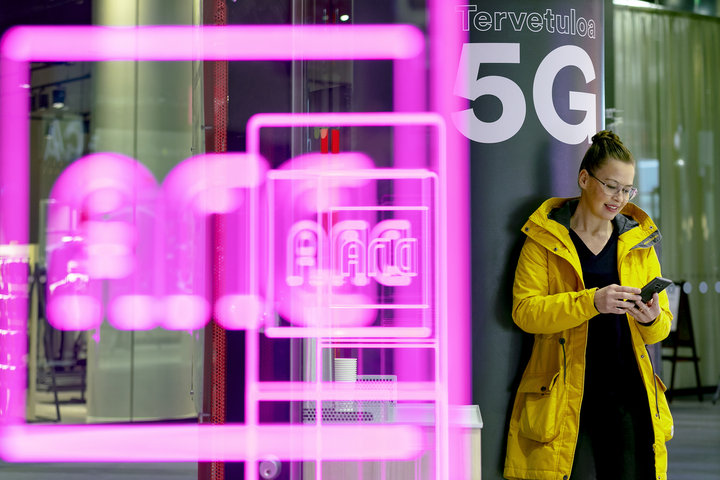 "Recently, interest in 5G phones has clearly increased and we want to offer 5G phones for a wide variety of needs. Almost all manufacturers are already offering 5G models in various price classes. Right now, buying a 5G phone makes sense, as the importance of 5G will increase significantly over the 2–3-year average lifespan of a phone," says Sami Aavikko, CEO, DNA Store.
Mobile 5G connections enable lower latency and faster connections. Lower latency is most noticeable as a better user experience, for example, when playing mobile games or browsing websites. Faster connection speeds will enable the transfer of larger volumes of data at a faster rate, for example, when syncing files from streaming services to a mobile device.
OnePlus 8T 5G
DNA launched presales of the OnePlus 8T 5G phone today, 14 October, at 6 pm in all DNA sales channels. Actual sales and deliveries of the phones will begin on 20 October.
Thanks to Snapdragon 865 and 5G technology, this device is designed to be highly effective for both photography and gaming. The phone's long-lasting 4500 mAh battery charges quickly with the aid of Warp Charge 65 technology – the 65-watt charger will provide users with an entire day of power in only 15 minutes*. A 6.55" Fluid AMOLED and 120 Hz Fluid Display provide a consistently high-quality user experience. The phone is also equipped with a high-resolution 48-megapixel quad camera setup.
Xiaomi Mi 10T 5G and Xiaomi Mi 10T Pro 5G
Xiaomi, which has become Europe's fourth largest smartphone manufacturer, has now brought out its new 5G phones: the Mi 10T and Mi 10T Pro. Immediately after their release, these new devices were praised for both their design and price-quality ratio. DNA launched presales of both phones on 8 October, with actual sales scheduled to begin on 22 October. DNA became Finland's first official Xiaomi reseller in summer 2018.
Xiaomi has equipped its Mi 10T 5G phone with a versatile triple camera: the main 64-megapixel camera is supplemented by a 13-megapixel ultra-wide camera and a 5-megapixel macro camera. The Mi 10T can record sharp 8K video. The phone also has a 20-megapixel front camera.
The Xiaomi Mi 10T Pro 5G phone is equipped with a 108-megapixel triple camera that supports optical image stabilization (OIS) and 8K video. The main camera is supplemented by a 13-megapixel ultra-wide camera and a 5-megapixel macro camera. The phone also has a 20-megapixel front camera.
Both phones have a 144 Hz AdaptiveSync TrueColor 6.67" Full HD+ display. The display's 144 Hz refresh rate guarantees energy-efficiency and consistent image quality, while the Qualcomm Snapdragon 865 5G processor ensures high performance. The phones are equipped with a 5000 mAh battery. Middle Middle Tab technology significantly accelerates battery charging.
Sony Xperia 5 II 5G
The Sony Xperia 5 II 5G phone has been on presale at DNA since 29 September. The presale campaign includes Sony's award-winning WH-1000XM3 noise-cancelling headphones. Actual sales of this phone will begin on 20 October.
Thanks to its Snapdragon 865 5G processor, the Sony Xperia 5 II is great for games, photos, movies, music and multitasking. The phone's camera borrows technology from Alpha professional cameras. Its triple camera utilises ZEISS optics that have been specially calibrated for the Sony Xperia 5 II. The phone has an immersive 21:9 OLED display, Game Enhancer technology, and fast performance. The display's 120 Hz refresh rate and 240 Hz touch sample rate guarantee a great user experience for, among other things, mobile games.
Nokia 8.3 5G
DNA's presales of the Nokia 8.3 5G phone began on 22 September, with actual sales being launched on 2 October.
The Nokia 8.3 is equipped with a Qualcomm Snapdragon 765G processor that has been optimised for future 5G connections. The phone also has 5G frequency support, which will enable it to work in future 5G networks all around the world. This phone lets you take a diverse range of pictures, thanks to its 64-megapixel main camera, a wide camera that's specially designed for low-light shots, and advanced depth and macro cameras. The Nokia 8.3 is equipped with an Android 10 user system. The latest versions of Android offer improved security and customisable settings. The Nokia 8.3 5G phone guarantees two new system updates and monthly security updates for three years.
The 5G network's population coverage surpasses 1.2 million
DNA's 5G network already covers more than 1.2 million people, and a population coverage of 1.5 million will be exceeded by the end of the year. In order to achieve this goal, the network is being developed in existing areas, and will also be launched in new locations. The objective for the rest of the year is to launch a comprehensive network in Järvenpää, Kaarina, Kangasala, Kerava, Naantali, Nurmijärvi and Hyrylä in Tuusula.
DNA's 5G services are currently available in Espoo, Heinola, Helsinki, Hyvinkää, Hämeenlinna, Jyväskylä, Kauniainen, Kuopio, Lahti, Lieto, Nokia, Oulu, Pirkkala, Pori, Raahe, Raisio, Rauma, Rusko, Seinäjoki, Sipoo, Tampere, Turku, Vaasa, Vantaa and Ylöjärvi.
In addition to these 25 areas, DNA's 5G network reaches over 33 other municipalities with more local coverage, which means that it's possible to use DNA's 5G connection in up to 58 municipalities. However, the network in these 33 locations has mainly been built to meet the needs of Home 5G customers. DNA will announce new 5G locations when the 5G network also serves the region's most densely populated areas.
*Tested in laboratory conditions. Read more about these tests at www.oneplus.com/fi/8t
Further information for the media:
CEO Sami Aavikko, DNA Store Ltd, tel. +358 (0)44 044 3069, sami.aavikko@dna.fi
DNA Corporate Communications, tel. +358 (0)44 044 8000, viestinta@dna.fi
More information about the 5G network and 5G phones: www.dna.fi/5G
About DNA Oyj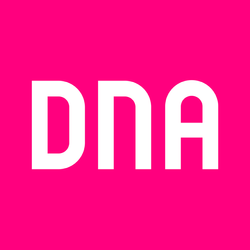 DNA Oyj
PL 10
01044 DNA
http://www.dna.fi
DNA is one of the leading telecommunications companies in Finland. We want to make our customers' daily lives less complicated. We offer connections, services and devices for homes and workplaces, contributing to the digitalisation of society. DNA's customers are continuously among the world mobile data usage leaders. We are Finland's largest cable TV operator. DNA has more than 4 million subscriptions in its fixed and mobile communications networks. The company was ranked the best employer in Finland in the large companies category of the 2019 Great Place to Work survey. In 2019, our net sales were EUR 942 million and we employ about 1,600 people around Finland. DNA is a part of Telenor Group, a leading telecommunications company across the Nordics. More information: www.dna.fi, Twitter @DNA_fi, Facebook @DNA.fi and LinkedIn @DNA-Oyj.