Strong economy reflected in returns – Varma's return on investments stood at 6.2 per cent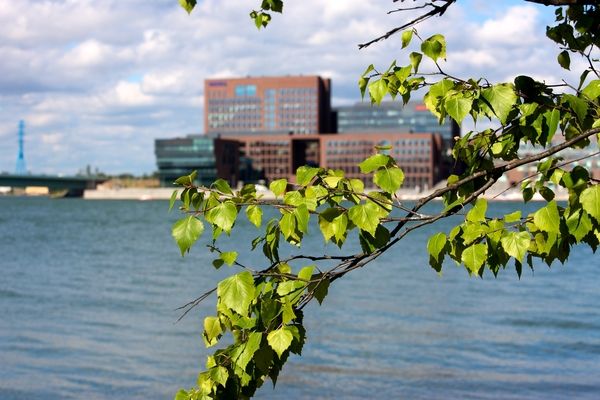 The market value of Varma's investments rose to EUR 45.4 (42.4) billion in January–September. The investment portfolio generated a return of 6.2 (3.1) per cent or EUR 2.7 billion, and the company's solvency strengthened to EUR 11.4 (10.1) billion. Varma did well in the account transfer rounds between earnings-related pension companies which were concluded at the end of September. According to the statistics of the Finnish Pension Alliance TELA, the contributions to be transferred to Varma total EUR 48 million.
"Varma's financial situation has further improved this year. Our solvency and investment assets are at a record high level. The successful transfer round supported the increase in premium income. The premium income transferred to Varma over the past five years amounts to EUR 200 million. I would like to thank our customers and employees for this," says Risto Murto, Varma's President & CEO.
"The outlook for the global economy is more balanced now than it has been for the past nine years. The Finnish economy is also growing at a fast pace, which helps reduce deficits and unemployment," Murto adds.
Good investment result driven by equity markets
Of Varma's investments, equity investments generated the highest returns, at 9.6 (3.2) per cent, and of those, listed equities performed strongest, yielding 10.8 (1.5) per cent. The favourable development of Finland's economy was reflected in the good returns of domestic companies: Finnish listed equities yielded 14.9 per cent.
"In addition to the strong performance of equities, the return on Varma's investment portfolio was based on consistent returns in all asset classes. In the past year, economic and market development has clearly gained distance from political and geopolitical risks, which seem to have only a passing influence on the financial markets. Volatility, which serves as a market "thermometer", has remained very low," says Varma's CIO Reima Rytsölä.
Fixed income investments yielded 3.6 (4.2) per cent, which is a very good result in the current market environment. The return on real estate investments was 3.1 (–0.4) per cent.
"The extended favourable period in the investment market is largely the result of central banks' stimulus measures. In the longer term, the issue is how to implement the central banks' gradually tightening monetary policies in a controlled manner. Monetary policy stimulus measures are not being wound down yet, but a clear turn is taking place," Rytsölä comments.
Customers interested in the new partial old-age pension
Varma paid out pensions in the amount of EUR 4.0 (3.7) billion to 344,000 people (340,000 at the start of the year). The number of new pension decisions rose to 19,550, up 12 per cent from the corresponding period last year. The rise is due to the popularity of the new pension type, partial early old-age pension. The new pension type had been granted to 2,200 people by the end of September.
At the end of September, Varma was providing insurance to 542,000 (530,000 at the start of the year) employees and self-employed persons.
Varma Mutual Pension Insurance Company is a responsible and solvent investor. The company is responsible for the statutory earnings-related pension cover of some 878,000 people in the private sector. Premiums written totalled EUR 4.7 billion in 2016 and pension payments stood at EUR 5.3 billion. Varma's investment portfolio amounted to EUR 45.4 billion at the end of September 2017.
Further information:
Katri Viippola, SVP, HR, Communications and Corporate Social Responsibility, tel. +358 400 129 500
Leena Rantasalo, Communications Manager, tel. +358 50 300 7980
Tietoja julkaisijasta

Varma
Salmisaarenranta 11
00180 Helsinki
010 2440
http://www.varma.fi
Varma on suomalaisen työn eläkevakuuttaja ja työkykyjohtamisen edelläkävijä. Tehtävämme on turvata eläkkeet nyt ja tulevaisuudessa. Varma on myös vastuullinen ja vakavarainen sijoittaja.
Tilaa tiedotteet sähköpostiisi
Haluatko tietää asioista ensimmäisten joukossa? Kun tilaat mediatiedotteemme, saat ne sähköpostiisi välittömästi julkaisuhetkellä. Tilauksen voit halutessasi perua milloin tahansa.
Lue lisää julkaisijalta Varma
Uutishuoneessa voit lukea tiedotteitamme ja muuta julkaisemaamme materiaalia. Löydät sieltä niin yhteyshenkilöidemme tiedot kuin vapaasti julkaistavissa olevia kuvia ja videoita. Uutishuoneessa voit nähdä myös sosiaalisen median sisältöjä. Kaikki STT Infossa julkaistu materiaali on vapaasti median käytettävissä.
Tutustu uutishuoneeseemme