Suomiveneilee.fi testing days open the boating summer in Lauttasaari, Helsinki
In May, everyone interested in boating will have the opportunity to try different boats at sea. More than 20 different boats, from small outboard motorboats to sailboats, will be available for try-outs during the Suomiveneilee.fi boat testing days. The tests are free of charge for the participants and the boats always have a skilled professional skipper. The exact list of boats to be tested will be published in May.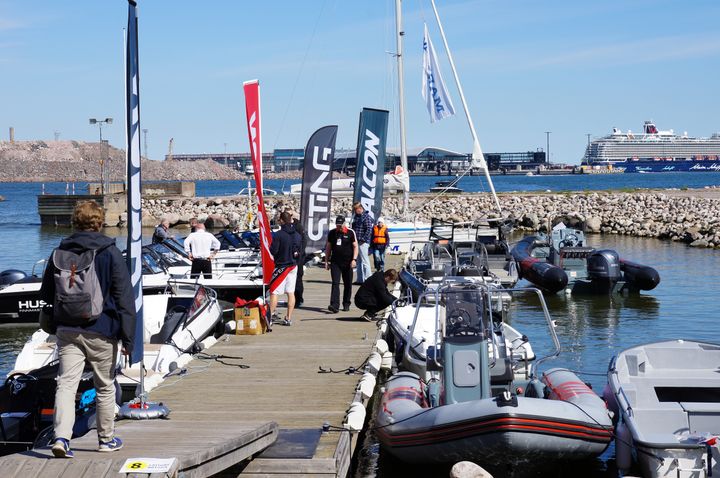 Joint boat testing days will be held in Lauttasaari, Helsinki, on the shores of Veneentekijäntie (Veneentekijäntie 1-5, 00210 Helsinki) on Friday and Saturday, May 20-21. The test runs start at 10 a.m. on both days and continue until 6 p.m.
"The Suomiveneilee.fi boat testing days is an event with a good mood, where you can come and try out the boats within the limits of your own skills, instructed by a professional skipper," says Jarkko Pajusalo, CEO of Finnboat.
The winner of the Save the Baltic Sea Award will be announced during the test drive days
The Save the Baltic Sea award is given to a person, group, community or company that has developed an innovation, model of thought or means that contributes to improving the ecological state of the seas, gives Finland a positive image and can develop into an internationally significant product or service.
The cash prize of the Finnish Fair Foundation is 20,000 euros for the first time this year. The prize will be awarded at the press conference of the test-driving days on 20 May.
Boat companies involved in the event
In addition to the industry association Finnboat and the Helsinki International Boat Show, the event is organized by numerous Finnish boat manufacturers and importers. For the first time, our new main partner, Land Rover, will also be present at the event. The Land Rover Defender and Range Rover plug-in hybrids will be available for testing. The vehicles are suitable for towing a boat trailer even in demanding conditions.
The street of Veneentekijäntie is Finland's largest boating business concentration, where you can find a wide range of services in the industry, from repair yards to boat equipment stores. At the same time, local stores are organizing their traditional summer opening events, so there are many good reasons to head to Veneentekijäntie.