Survey results indicate that almost half of all Finns feel that they spend too much time on smart devices – Disconnect Day encourages everyone to focus on what is in front of them
Smart devices and networks are needed to make everyday life as easy and straightforward as possible. On the other hand, the amount of time we spend on smart devices and the effects of excessive use have been the subject of a long and protracted public conversation. DNA has studied people's attitudes towards the use of smart devices and found that as much as 44 per cent of Finns feel that they spend too much time on their devices. To give us all a good reason to focus on what is in front of us instead of on our smart devices at least once a year, DNA is encouraging everyone who can to take a Disconnect Day on the 2nd of October and deliberately put their devices aside.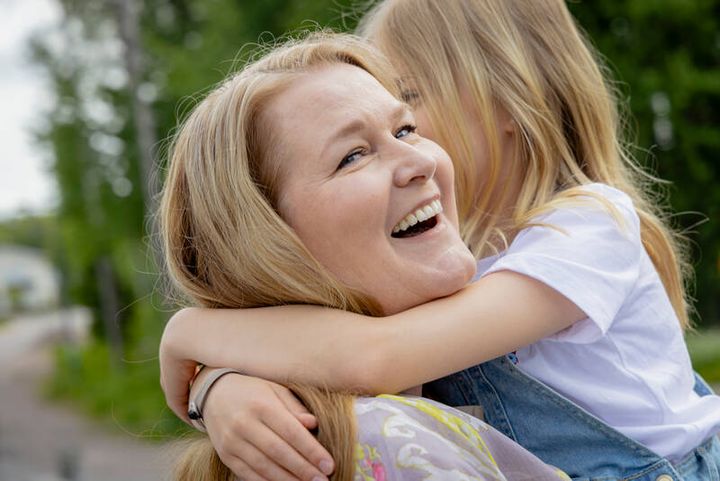 A survey commissioned by DNA on the smart device use of people aged 16–74 and their attitudes towards smart devices suggests that we spend a significant amount of time each day using them. The majority of people (92%) use smart devices during their free time, and up to one fifth use them for more than five hours a day for entertainment by, for example, watching television and other content on their smart TV or browsing the Internet. Nearly half of all people (46%) use smart devices at work. Occupational use is particularly significant among those aged 25–34, up to 66 per cent of whom use smart devices at work. 29 per cent of people use smart devices for more than five hours a day at work.
The results of the survey indicate that people's general attitude towards smart devices is mostly positive. The majority of Finns (64%) feel that smart devices have more positive aspects than negative. Of the age groups surveyed, people aged 16–24 reported the most negative attitudes towards smart devices, with 14 per cent of people in this age group reporting that they feel smart devices have more negative aspects than positive. 67 per cent of respondents feel that smart devices have allowed them to save time.
The five most common reasons for excessive smart device use
According to the survey, up to 44 per cent of Finns feel they are spending too much time on their smart devices, and approximately one in four reported deliberately avoiding smart devices at some point in the past month. The data indicates that the maximum time most people spend without using a smart device is relatively short. The maximum time half of respondents spent without using a smart device during their waking hours was six hours or less. Only 17 per cent reported spending a day or more without using smart devices.
The most common reasons for the excessive use of smart devices are boredom or filling downtime (66%), spending longer than intended on devices without noticing (65%), habitual use (62%), getting hooked on browsing social media (60%) and fulfilling a need for information (38%).
"We could not cope in modern society without functioning networks, digital devices and digital skills. These devices are designed to make our lives easier and more straightforward so that we can have more time for what matters – enjoying our own company and the company of others. Sometimes we get lost in our devices and don't think to stop and reflect on what matters most to us in life. The survey results show a clear desire to reduce the time spent on smart devices," says DNA's CEO Jussi Tolvanen.
Disconnect Day aims to lower the threshold for putting our smart devices aside
By organising a shared Disconnect Day on Sunday the 2nd of October, DNA wants to encourage everyone to spend time together without smart devices. Our survey shows that most people (76%) feel that spending time together without smart devices is important, but approximately a third (30%) experience difficulty putting their devices aside. Of the age groups surveyed, those aged 16–24 (61%) and 25–34 (51%) especially feel they spend too much time on smart devices. Those aged 25–34 also experience the most difficulty putting them aside.
In addition, the results show that most people would like to put their smart devices aside more often. 56 per cent of people wish their family members would deliberately put their smart devices aside more often when interacting face to face, and 50 per cent wish their friends would do the same. Many people believe that smart device use clearly troubles family members (41%) more than friends (26%).
"The idea of reducing smart device usage has been in the public spotlight, and our survey confirms the importance of spending time with others face to face and the need for a collective theme day that supports comprehensive well-being. For our part, we also want to lower people's threshold for putting their devices aside by offering them the opportunity to do it collectively with everyone else. The Disconnect Day is also a good opportunity to test how often and in what situations people are tempted to use smart devices, giving us a lens through which to examine our smart device usage," Tolvanen continues.
DNA's Smart device usage survey
The survey mapping smart device usage and attitudes towards them, commissioned from Nepa by DNA, was carried out as an online panel from the 20th to the 29th of May 2022. One thousand people aged 16–74 from across Finland responded to the survey.
Download the survey report here (only in Finnish)
Further information for the media
DNA Corporate Communications, tel. +358 (0)44 044 8000, communications@dna.fi
About DNA Oyj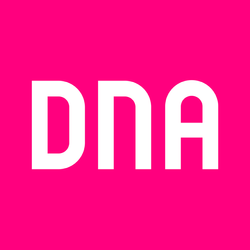 DNA Oyj
PL 10
01044 DNA
http://www.dna.fi
DNA is one of the leading telecommunications companies in Finland. We want to make our customers' daily lives less complicated. We offer connections, services and devices for homes and workplaces, contributing to the digitalisation of society. DNA's customers are continuously among the world mobile data usage leaders. DNA has about 3.6 million subscriptions in its fixed and mobile communications networks. The company has been awarded numerous times as an excellent employer and family-friendly workplace. In 2021, our total revenue was EUR 956 million and we employ about 1,600 people around Finland. DNA is a part of Telenor Group, a leading telecommunications company across the Nordics. More information: www.dna.fi, Twitter @DNA_fi, Facebook @DNA.fi and LinkedIn @DNA-Oyj.