Survey: Well over half of Finns are now afraid of rising management charges – around one in four are especially worried
Due to the current energy crisis, there is pressure to increase the management charges of housing companies, and this is also reflected in the fears of Finns. In a survey commissioned by DNA's smart heating service Wattinen, as many as 62 per cent of all respondents expressed their concern about the rising charges. Most alarmingly, no less than one in four respondents (26%) were especially worried about a possible increase.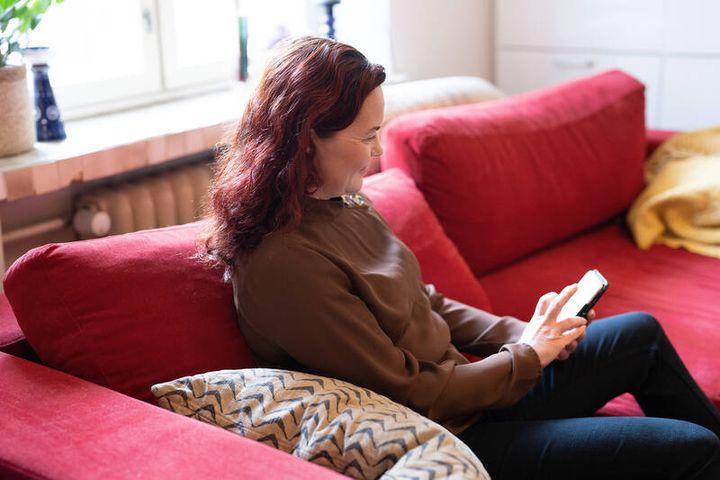 One thousand Finns aged 18–74 from all over the country responded to the survey conducted by the research company Bilendi. The results show that 35–44-year-olds (34% fully agree) and single parents (35% fully agree) are the most concerned about increases in management charges.
On the other hand, those aged 18 to 24 are clearly the least anxious about the rising charges, as only 8 per cent in this group of respondents fully agreed that the situation is worrying.
Annual income and position in working life also had an impact on the degree of worry. While entrepreneurs (31%) and employees (30%) were very concerned about increasing management charges, the corresponding figure for executives was 19 per cent. Around one in five (20%) unemployed jobseekers were very worried about the situation.
When looking at income brackets, the proportion of very worried respondents was the highest among those earning €20,000 a year (31%), while only 11 per cent of those earning more than €100,000 a year fully agreed that a rise in management charges was a concern.
Housing companies can influence management costs by optimising the use of heating
Wattinen's Business Director Olli Rasia finds the current development worrying.
"Finns now have a genuine fear that the management charges will rise in addition to the increase in other costs. Every housing company should now think about what can be done to make things easier in the short and long term", Rasia says.
Based on the survey, the vast majority of respondents (76%) feel that they are able to adjust the temperature in their apartment to their liking. However, manual temperature control alone does not make it possible to optimise energy consumption or to ensure residents' comfort in various situations.
"Adjusting a traditional thermostat by hand is a kind of a toss-up. It is not very accurate and does not take into account being away from home or dropping the temperature for the night, for example. People's interest and awareness of smart technology to help with heating has grown, and this has also been evident to us at Wattinen. More and more people wish to be able to adjust the temperature of each room separately or lower the temperature when the home is empty or when sleeping at night. It is with such solutions that we can alleviate the effects of the energy crisis", says Rasia.
District and geothermal heat is being wasted
According to HSY, the most common form of heating in residential buildings in Finland is district heat: about a third of all residential buildings and up to nearly 90 per cent of apartment buildings are district-heated. According to Rasia, it is therefore unfortunate that, especially in many apartment buildings that use district heating, and also geothermal heat, the heating systems do not currently work optimally and thus do not produce as much energy savings and comfort as possible.
"Places that are the most typically overheated include the housing company's common areas, the heating of which should be limited according to usage needs. Another area of energy waste is ventilation; especially when timer-controlled boosting does not correspond to actual usage times. The third area for development is the limitation of residential temperatures, as many housing companies have not defined clear lower and upper limits for heating", says Rasia.
Rasia emphasises that many of these problems could be solved with the help of existing smart technologies and services. With easy-to-install smart solutions, it is possible, for example, to efficiently identify where energy is being wasted and cut consumption peaks automatically. Smart technology also enables residents to adjust their own room temperatures to ensure comfort.
"Such solutions can achieve savings of up to 20 per cent in the energy consumption of the housing company. When there is constant uncertainty about the sufficiency of energy, all possible solutions must be used to reduce energy consumption, alongside more heavy-duty energy renovations. The technology needed to make quick decisions to combat the energy crisis in housing companies already exists – even without large investments. It is now high time to implement them", Rasia concludes.
Media enquiries:
Olli Rasia, Business Director, Wattinen, tel. +358 44 044 7586, olli.rasia@wattinen.fi
DNA Corporate Communications, tel. +358 44 044 8000, communications@dna.fi
About DNA Oyj/Wattinen
DNA Oyj/Wattinen




Wattinen is a service provided by DNA Plc for managing the heating of apartment buildings in an energy-efficient and resident-oriented manner. Wattinen allows heating to be optimised by each apartment and by room. Deploying the service in homes is effortless and only requires the installation of new smart thermostats in the radiators.
DNA is one of the leading telecommunications companies in Finland. We want to make our customers' lives less complicated. We offer connections, services and devices for homes and workplaces, contributing to the digitalisation of society. DNA's customers are consistently among the world's top users in mobile data. DNA has approximately 3.6 million subscriptions in its fixed and mobile communications networks. The company has been awarded numerous times as an excellent employer and family-friendly workplace. In 2021, our net sales were EUR 956 million and we employ about 1,600 people around Finland. DNA is part of Telenor Group, the leading telecommunications company across the Nordics. For more information, visit www.dna.fi or follow us on Twitter @DNA_fi, Facebook @DNA.fi and LinkedIn @DNA-Oyj.