The Children's Museum Festival goes online this year – The programme invites children to a space odyssey with Sisidisko and ventriloquist Sari Aalto
The virtual Children's Museum Festival is arranged during 6–7 March, with Space Odyssey 2021 as its theme. The event-filled weekend, which is designed for 4–10-year-olds and the adults joining them, consists of festival broadcasts and workshops. The broadcasts feature, for example, Sisidisko led by Vuokko Hovatta and Kalle Chydenius, along with ventriloquist Sari Aalto's Kosminen Show. The workshop videos provide a weekend full of activities for attendees on the Children's Museum Festival website.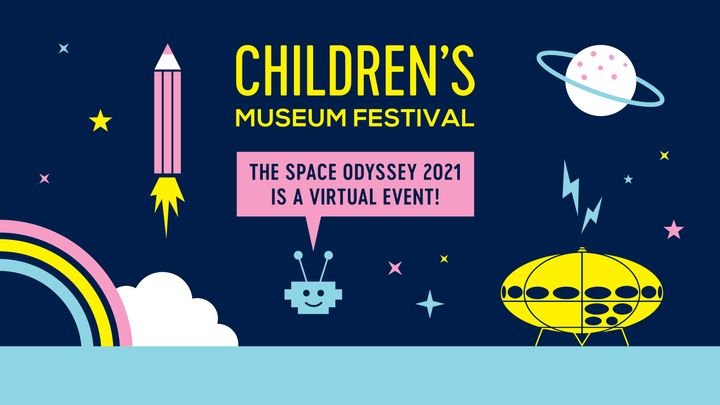 Captain Futuro has landed his ship and brought his cosmic friends from space with him to entertain festival guests with musical performances and workshops. The weekend includes four festival broadcasts, in addition to a range of activities on the festival website inviting to join the space odyssey. These activities can be carried out whenever the space travellers feel like it. The festival promises a weekend full of action and a festive atmosphere.
The live festival broadcasts showcase Sisidisko, led by Vuokko Hovatta and Kalle Chydenius, performing their new Disco Rocket show. Ventriloquist Sari Aalto's Cosmic Show, features Simpanssi-Anssi and Oskari Olematon, familiar faces from social media. Space Odyssey also includes a tour of WeeGee Exhibition Centre by Captain Futuro, showing numerous activities that can be tried at home.
The workshops include using items found at home, taking a picture of your toy taking a gravity-free space flight, gazing at stars with self-made telescopes and learning to measure time through playful means. Before Sisidisko's musical performance Disco Rocket invites to dance, the festival attendees can warm up by tuning in to a space odyssey tale told by Töt, who has arrived from cone planet.
The approximately 1-hour festival broadcast takes place again on Saturday 6 March at 11 a.m. and 1 p.m., and on Sunday 7 March at 12 noon and 2 p.m. Choose the most suitable time for you and join the space odyssey. The broadcast can be followed on the festival site.

At Space Odyssey, we respect the bearing capacity of the Earth. We want to make sure that our planet has a future. The workshops and props of the festival make use of recycled materials, and we encourage all our festival guests to do the same.
The Children's Museum Festival is arranged by operators of the WeeGee Exhibition Centre: EMMA – Espoo Museum of Modern Art, KAMU – Espoo City Museum, The Finnish Museum of Horology and The Finnish Toy Museum Hevosenkenkä. Collaboration partners include Espoo School of Art and Arkki School of Architecture for Children and Youth. The event is sponsored by Vahanen Oy.