The Free-Time Residence Barometer indicates that remote working is increasing in popularity – read DNA's top tips for getting a working internet connection at your cabin
The Free-Time Residence Barometer, which is compiled by Natural Resources Institute Finland, shows that working remotely from holiday homes has become vastly more common in recent years. For example, 43 per cent of people who were able to work at a cabin said that they had done so in 2021 compared to only 7 per cent five years earlier. Katri Perälä, Director of DNA's Home Broadband Business, has a few tips on how to get a good internet connection at your "second office".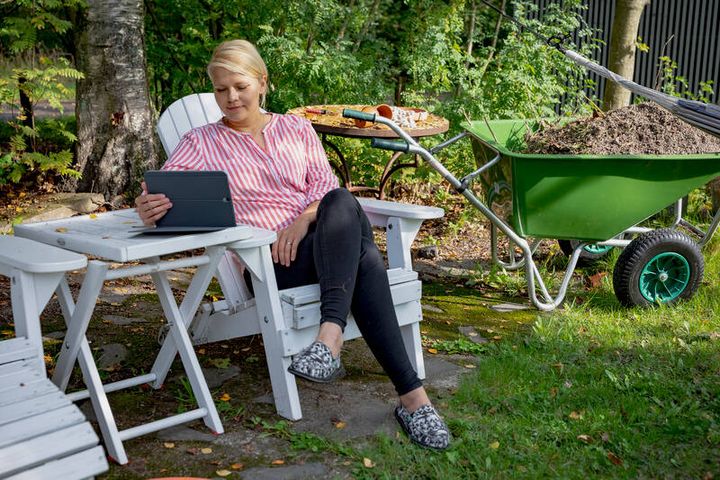 The holiday season is starting up again and an increasing number of people are heading off to work remotely from their cabins, as indicated by the Free-Time Residence Barometer. Having a good "cabin connection" is now even more important for those who want a more stimulating working environment without compromising on internet access. These days, many employers don't mind where you work as long as everything gets done properly and on time. In addition to facilitating remote working, a more permanent internet connection may otherwise be useful at modern cabins. Many cabins are equipped with remote controlled functions, such as heating and security, that require a good internet connection all year round.
"There are all sorts of cabins, and people's needs also vary. Getting a high-quality internet connection may be challenging if your cabin is located far from the base station. An outdoor mobile modem will provide the best connection to the base station, and can be mounted high up if necessary. If you want to use the internet elsewhere in the yard, such as in an outbuilding, guest cabin or shoreside sauna, you can extend your WiFi coverage using a Mesh WiFi system. Separate additional receivers can be installed exactly where you need a signal," says Katri Perälä, Director of DNA's Home Broadband Business.
A large cabin requires additional receivers
In a Mesh WiFi system, separate additional access points are installed around the cabin to ensure that the signal can reach all areas of the building. This is particularly handy in a large, multi-storey building, as a single modem will be unlikely to provide enough coverage for every room.
"A good rule of thumb is that spaces with multiple storeys or an area of more than 85 square metres will need several Mesh WiFi access points. You could also consider getting an outdoor antenna if your cabin is far away from the base station or in a dead zone, or if it's difficult to find a suitable location for a mobile modem inside the building," says Perälä.
Correctly locating the modem is vital
If you're not ready to invest in a Mesh WiFi system, you should at least make your cabin's modem more effective with the aid of signal-boosting measures. One of these is to place the WiFi modem in the correct location.
"The network device is sometimes placed too low down, near the sockets or hidden behind cabinets. However, to get the best signal, the modem should be placed at tabletop height or above, and next to a window that points towards the nearest base station. It's also a good idea to place the modem in a central location, so that the signal will reach each area of the cabin as evenly as possible. Certain materials, such as metal and concrete, can interfere with the strength of the signal. You should avoid putting your modem in front of thick walls or in places where there are a lot of obstacles. For example, a sturdy fireplace can lower the quality of your internet connection," says Perälä.
You can check the status of the internet connections available at your cabin on DNA's coverage map, and test the functionality of your modem in different locations using the DNA speed test.
The Free-Time Residence Barometer 2021, Natural Resources Institute Finland
The Free-Time Residence Barometer 2021 is a survey targeted at Finns who own holiday homes, and seeks to shed light on various aspects of cabin life. The previous Free-Time Residence Barometer was compiled in 2016. The Free-Time Residence Barometer asks questions such as where and how Finns spend time at cabins, what they do at their cabins, where they acquire the services and supplies they need, and what kind of future plans they have in relation to spending time at the cabin. The results are used in the research and development of leisure-time housing in Finland, and to support decision-making.

Further information for the media
Katri Perälä, Director, Home Broadband Business, DNA Plc, tel. +358 (0)44 044 3594, katri.perala@dna.fi
DNA Corporate Communications, tel. +358 (0)44 044 8000, viestinta@dna.fi
About DNA Oyj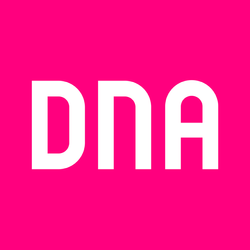 DNA Oyj
PL 10
01044 DNA
http://www.dna.fi
DNA is one of the leading telecommunications companies in Finland. We want to make our customers' daily lives less complicated. We offer connections, services and devices for homes and workplaces, contributing to the digitalisation of society. DNA's customers are continuously among the world mobile data usage leaders. DNA has about 3.6 million subscriptions in its fixed and mobile communications networks. The company has been awarded numerous times as an excellent employer and family-friendly workplace. In 2021, our total revenue was EUR 956 million and we employ about 1,600 people around Finland. DNA is a part of Telenor Group, a leading telecommunications company across the Nordics. More information: www.dna.fi, Twitter @DNA_fi, Facebook @DNA.fi and LinkedIn @DNA-Oyj.