The nature of 5G questions changed in a year – DNA's customer service reveals what Finns are curious about right now
5G technology has been around for a few years already, and Finns have become more and more accustomed to it. DNA's customer service has also noticed this, as the nature and quality of questions related to 5G have clearly changed this year.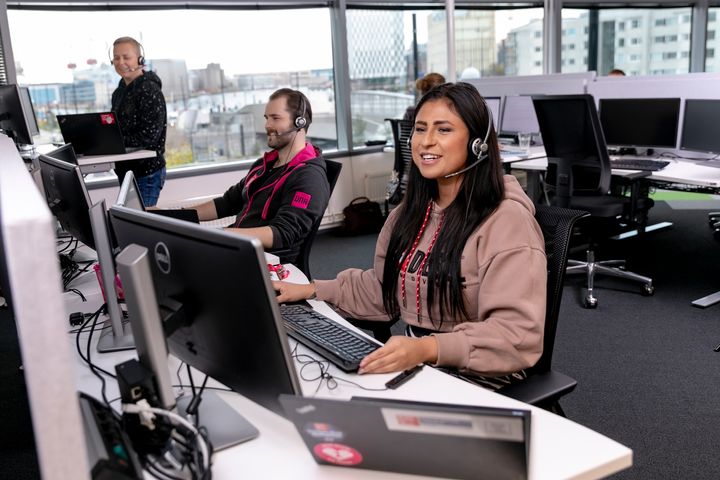 Jukka Sinda, Head of DNA's social media customer service team, is particularly pleased with the fact that resistance to 5G, carried out by a small but active minority particularly as 5G was launched, has now disappeared almost completely.
"The number of various misleading stories has decreased significantly while questions of genuine interest have clearly increased. It is, of course, natural that something new will first raise questions and a certain kind of fear of the unknown. There were also some concerns regarding radiation, for example, but it seems, that even people asking these questions have now received their answers about safety."
The customer service professional gives us an example of the most peculiar phenomena, which is the misconception that 5G spreads COVID-19 or that a 5G chip is injected into people with the COVID-19 vaccines.
"However, I am pleasantly surprised at how quickly these nonsensical questions disappeared. People have realised that 5G is safe, and they have clearly become more and more interested in the possibilities it brings. It also makes answering questions more fruitful," Sinda says.
A common misconception about 4G raises questions
Sinda says that Finns are currently most interested in the general availability of 5G and worried about the fate of the 4G network. He often encounters the common misconception that the 4G network would somehow have been forgotten with the advent of 5G.
"People are already clearly expecting 5G. Many people ask us when it will start working in their neighbourhood. Another popular question is related to what will happen to the 4G network and will its development now end. People also often mistakenly think that we are no longer developing the 4G network now that we have 5G. The answer to this concern is that we are by no means stopping the development of the 4G network — rather, it will improve at the same time as the construction of the 5G network progresses."
DNA announced in August that it will shut down its 3G network by the end of 2023. Sinda points out that this frees up frequency bands for 4G and 5G, improving their speeds.
Questions and answers about 5G
Below are a few questions that people have sent to DNA's Customer Service regarding 5G. Head of the Customer Service Team Jukka Sinda gives us answers to these questions.
Will I benefit from the 5G network in any way if I only have a 4G subscription?
The construction of the 5G network is a comprehensive network upgrade that also benefits the speeds of the 4G network. As traffic moves to the 5G network, it frees up space for the 4G network. This change in traffic volume alone will clearly benefit 4G users. In addition, 4G hardware will also be upgraded in connection with the construction of the 5G network, which improves connections in the 4G network.
Does the advent of 5G mean that the 4G network is disappearing?
The 4G network will not be shut down, even though 5G is constantly evolving. The development and improvement of 4G will continue in parallel with 5G.
Do I need a new SIM card if I have a new 5G phone?
Changing your subscription type does not mean you need to change your SIM card. New smart devices have mainly been using the same nano SIM cards for some time already.
Do I need to get a separate 5G subscription for my 5G phone?
If your phone supports 5G connections, it's a good idea to update your subscription type even if your area does not have a 5G network yet. The 5G network is constantly expanding and, for example, most of DNA's new subscriptions support 5G in any case.
What is the difference between Home 5G and mobile 5G?
Home 5G is a product built specifically for the home that aims to provide a connection corresponding to a high-speed fixed-network internet connection for houses where it is not available. The Home 5G service consists of an external fixed receiver and an internal network led from it. Therefore, the connection is, in a way, a comprehensive "hotspot" in your home, to which your devices can connect with the help of Wi-Fi.
Will switching to 5G help if my home Internet has disruptions?
If you have problems with the Internet connection in your home, you should contact your operator's customer service. If the disruptions are specifically due to congestion in your subscription, Home 5G may be a good solution.
Is the 5G network data secure?
Data security is a combination of the operator's activities, the selected devices and, of course, the individual's own online behaviour. For example, all network solutions we maintain at DNA are very data secure, and we have invested in the matter in terms of both the devices we have chosen as well as in other network solutions. We also strive in many ways to help customers with their personal data security.
Are there 5G services available in my area?
You can easily check this on the 5G coverage map at www.dna.fi/5G. For the Home 5G connection, availability can also be easily checked with direct address search at www.dna.fi/netti.
Further information for the media:
Jukka Sinda, Head of the Social Media Customer Service Team, tel. +358 (0)44 044 1013, jukka.sinda@dna.fi
DNA Corporate Communications, tel. +358 44 044 8000, communications@dna.fi
Images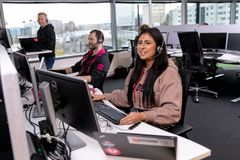 About DNA Oyj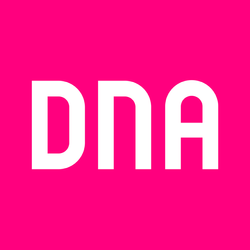 DNA Oyj
PL 10
01044 DNA
http://www.dna.fi
DNA is one of the leading telecommunications companies in Finland. We want to make our customers' daily lives less complicated. We offer connections, services and devices for homes and workplaces, contributing to the digitalisation of society. DNA's customers are continuously among the world mobile data usage leaders. DNA has about 3.6 million subscriptions in its fixed and mobile communications networks. The company has been awarded numerous times as an excellent employer and family-friendly workplace. In 2020, our total revenue was EUR 934 million and we employ about 1,600 people around Finland. DNA is a part of Telenor Group, a leading telecommunications company across the Nordics. More information: www.dna.fi, Twitter @DNA_fi, Facebook @DNA.fi and LinkedIn @DNA-Oyj.