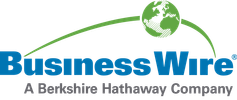 The Russian Export Center Will Be Presenting Innovative Russian Solutions at the Mobile World Congress in Barcelona for the First Time
The Russian Export Center will be introducing home-grown, Russian technology at the 2018 Mobile World Congress (MWC) in Barcelona for the first time. Seventeen Russian companies will showcase their unique, powerful and competitive solutions to a world audience from February 26th to March 1st, from the Russian Booth (Pavilion No. 6, booth 6H20 and 6I11).
Information about Russian companies attending is available via the link below:
https://drive.google.com/file/d/1pNZ5d8ZOSrC5Ltf_ro_oQVZoo2ylnWqY/view
A special business program is organized for the Russian booth, to create opportunities for Russian companies to enter the international market and non-Russian companies to promote their business in Russia.
We would like to welcome media and attendees to special events at the Russian Export Center exposition including:
- A special session with the leading Russian newspaper "Kommersant", titled "New business opportunities in the digital age" involving Russian and foreign experts (February 26).
- A Russian Business Communication Day: the official opening of the Russian booth, a series of "elevator pitches", interviews with the leaders of participating companies, a cocktail party and B2B meetings (February 27).
For more information and for accreditation to the Russian booth events, please contact the Press Center of the Russian exposition operator INCONNECT Group.
JSC Russian Export Center (REC) — State Institute for Export Support, established with the support of the Government of the Russian Federation. The Center represents a "single window" (one-stop solution) for working with exporters in the field of financial and non-financial support measures, including cooperation with relevant ministries and agencies. To form a "one-stop solution" concept, the Export Insurance Agency of Russia (JSC EXIAR) and JSC ROSEXIMBANK were integrated into the Russian Export Center group. In the ordinary course of activities, REC provides a wide range of services to producers of non-resource products at all stages of export cycle, interacts with the relevant executive authorities, prepares proposals for improving the business environment in terms of exports and foreign trade, cooperates regularly with representatives of business and expert community, contributes to overcoming the barriers and removal of "systemic" restrictions. The detailed information is on website of the Russian Export Center: http://exportcenter.ru
You can find the following REC Group references in social networks:
https://www.facebook.com/exportcenter.ru/?fref=ts
https://new.vk.com/exportcenter
https://twitter.com/exportcenter_ru
https://www.instagram.com/russian_export_center
View source version on businesswire.com: http://www.businesswire.com/news/home/20180221005633/en/
Contact information
Press Center
Yana Kuzina,
+34667352553
+7(495)2580026, int. 124
kuzina@inconnect.ru
Tietoja julkaisijasta
Business Wire
http://www.businesswire.com
For more than 50 years, Business Wire has been the global leader in press release distribution and regulatory disclosure.