The World's Best Liquorice And Gin In Tandem
Two Finnish premium brands, Kouvola Lakritsi and Arctic Blue Beverages, have agreed on a product cooperation. Kouvola Lakritsi was chosen as the world's best liquorice manufacturer. Arctic Blue Beverages makes the world's best-awarded Arctic Blue Gin. This year, these two top manufacturers bring out a completely new kind of beverage blend for the World market.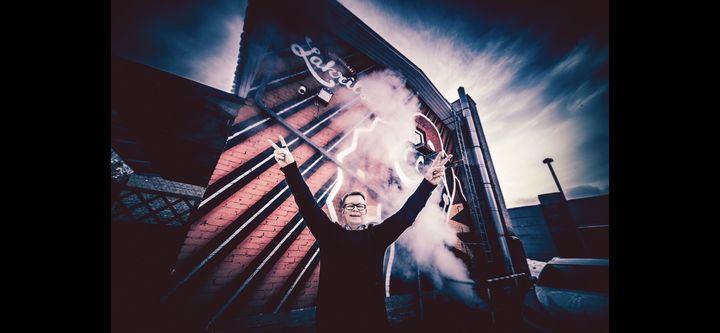 Familiar to gourmets for its particularly soft and tender liquorice, Kouvolan Lakritsi Oy, was chosen as the Best Liquorice Manufacturer in the World by the British magazine Lux Life in 2020. Its new partner is Arctic Blue Beverages Oy, known for the world's best gin Arctic Blue Gin. "The idea is to combine the soft taste of our liquorice with sophisticated gin," says liquorice manufacturer Timo Nisula about the joint product development project of the successful companies. Arctic Blue Gin has a predominant flavor of juniper followed by gentle cardamom, arctic blueberry, blueberry leaf and spruce needles.
"When the two best in the world hit the nuggets together, what else can you expect other than the best," Nisula laughs. The softness and moisture of the carefully handcrafted Kouvola liquorice is based, among other ingredients, three times the amount of water compared to the common hard liquorice usually available around the World. The Kouvola liquorice is also always fresh. "We don't store it ourselves. All production goes to our customers right away." According to Toni Eurasto, The head of Business Development at Artic Blue Beverages, the planned products have more to them than just bringing out a new sambuca style of liqueur. "Even though they are both well-known flavors in the world, we not only combining them," explains Eurasto. New export-oriented beverages will be released later this year.


Looking at Export Markets
Both Kouvolan Lakritsi's and Arctic Blue Beverages' growth plans are aimed at the world market. The products of both Finnish companies are already exported to more than 20 countries. "Our product cooperation opens up new opportunities for both," says Valtteri Eroma, CEO of Arctic Blue Beverages.
Kouvolan Lakritsi Oy roots back to 1906 in Vyborg, which is no longer part of Finland, but Russia. The company was originally called Papulan Vesitehdas Oy, and its sister company, Makeis- ja Mehu Oy was founded in 1942. Liquorice has been made by the company since 1945. The company's current liquorice recipe dates back to the 1960s, when it was fine-tuned by English liquorice consultant H. Knoch. In 2020, Kouvolan Lakritsi Oy set a Guinness World Record with the world's largest confectionery bag. No one has tried such a record attempt before. The official weight of the record bag was 832.8 kilograms, the content being 829.1 kilos.

The Arctic Blue Beverages' product range includes the internationally awarded Arctic Blue Gin and Arctic Blue Gin Navy Strength. The gin is distilled in Ilomantsi, by the easternmost point of Finland. In addition to the gins, the group's product range includes distilleries and wines from Valamo Monastery, represented by its subsidiary Valamo Beverages Oy.


Links to additional information:
Kouvola Lakritsi Oy Best Liquorice Manufacturer 2020
https://www.lux-review.com/issues/food-and-drink-awards-2020/6/
Arctic Blue Gin wins big in Germany
https://www.goodnewsfinland.com/arctic-blue-gin-wins-big-germany/
About Arctic Blue Beverages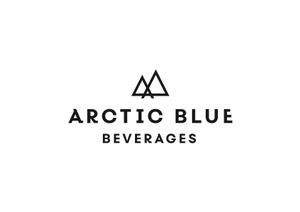 Arctic Blue Beverages
https://arcticbluebeverages.com
Arctic Blue Beverages Oy is a Finnish beverage company whose best-known product is Arctic Blue Gin, which has been awarded the best in the World. Distilled in Ilomantsi, Finland, Arctic Blue Gin has the taste of sophisticated blueberry, juniper, spicy and coniferous artisan gin is built on domestic berries, fresh spring water and Nordic plants. Arctic Blue Gin is exported to Japan and twenty plus other countries all over the World.