These were the highest data peaks in 2020 – expert predicts the future peak days and how the landscape of the leisure time of Finns is changing
In 2020, once again, Finns used more data than in the previous years, and DNA's statistics indicate clear data peaks. The highest data peak in mobile data occurred at 8 p.m. on Independence Day, whilst the highest fixed data peaks coincided with major game launches. According to DNA's Vice President, Broadband and TV Business, Jarno Haikonen, these are examples of the trends that will characterise data use in Finland in the next few years.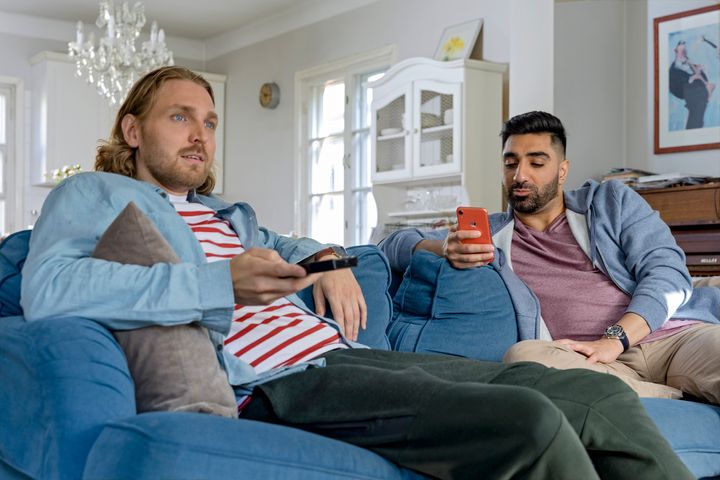 DNA's statistics show that the single highest data peak of the year was reached on 6 December 2020 around 8 p.m. At that moment, the use of mobile data temporarily rose up to 20% higher than the data peaks of the previous and following days.
The volume of transferred mobile data has been increasing for years for both mobile and fixed connections. According to DNA's data, the pandemic has greatly accelerated this trend. For example, the mobile data consumption volumes in DNA's network spiked by more than 30% as soon as the pandemic restrictions kicked in in March 2020. By October–December, the subscription-specific monthly data consumption was around 38.8 GB/month, up by 35% from the previous year. As a rule, mobile data is used most in the evenings between 8 p.m. and 10 p.m. 
For Haikonen, this is a clear indication of a trend that has been steadily growing in the last few years. 
"What we are witnessing here is a clear indication of a move from traditional TV to watching content via broadband or mobile data connections. A good example of this is the Independence Day Reception, which was implemented using exceptional arrangements. In the past, people would have gathered around the TV to watch it together. Nowadays, major events like this show to us as data peaks. Long gone are the days when watching took exclusively place in the living room. Now, contents are also watched on tablets and smartphones and services like Yle Areena are also commonly watched on the home's big screen instead of TV1.  Without a shadow of a doubt, the same trend will continue with regard to major TV events, such as the Summer Olympics or the UEFA European Football Championship."
According to Haikonen, the data volume growth also indicates that TV is watched more and more while using social media at the same time.
"It is good to keep in mind that data doesn't solely indicate TV consumption. Nowadays, people can watch a show while publishing things on social media and chatting with their friends about what's happening on the show all at the same time. With this in mind, more and more, people are expecting better quality and functionality from their home broadband." 
Game updates create peaks in the fixed network – COVID-19 clearly visible in outgoing data
DNA's data statistics also indicate that, increasingly, gaming is taking up a higher percentage of data consumption. For instance, the launch of an update to the popular Call of Duty series on 12 June 2020 temporarily resulted in a sharp 17% rise compared to the previous and following days. Looking at the fixed-network broadband data over a longer period of time, it becomes evident that several traffic peaks in 2019 and 2020 were linked to game releases or updates. 
"To exaggerate slightly, you're not putting a massive strain on your home Internet by sending Word documents; you do it by downloading dozens of gigabytes worth of games. Gaming also has a massive following. Let's say that a Finnish team makes it to the final of a tournament? You can instantly see it as an incredible increase in the amount of data. The modern-day games are also largely online games played over the Internet. That places an extra load on the network in addition to game downloads. I dare say that, in many homes, these are the real reasons for the network connection being a bit patchy and the connection speeds becoming an issue," says Haikonen.
The COVID-19 crisis was also visible in last year's data consumption trend. For example, when schools switched to remote learning last spring, the upstream of mobile data, i.e. the sent data, increased by more than 100% compared to normal on several days. Say we take a look at the statistics on Thursday, 2 April at noon, the upstream volume was 120% higher that at the same time four weeks earlier, on 5 March. There was also significant increase in the volume of downloaded data, i.e. the downstream traffic, albeit more moderate than in the upstream traffic.
Three major issues resulting in a grainy image at home
As a result of the current trends, it is obvious that the networks in Finland must be capable of handling the constantly increasing data volumes. According to Haikonen, DNA and other operators are committed to developing and maintaining their networks to ensure sufficient capacity.
However, he would like to remind households that they may face unpleasant surprises unless their local home network matters are in order.
"If you don't fix your local home network, 5G and other network improvements may not have much of an effect. The broadband quality will not improve and, in the worst-case scenario, the picture is so pixelated that you can't see the puck when watching ice hockey on your big screen."
The network expert highlights three things if you have any doubts regarding the functionality of your local home network or if you have already had issues with a slow connection.
"First of all, if you live in big home or in a home with thick stone walls, you will need a MESH network with several transmitters. This ensures that your network works in the whole home, not just around the living room. Secondly, the dongle itself should be new enough to be able to make the most of the network properties. Dongles have come on in leaps and bounds in the last year, and a device that is a couple of years old is no longer able to take full advantage of the network. Thirdly, I would encourage you to update to a fibre connection or 5G. With these three things in order, you will have enough data for watching TV and gaming now and in the future," says Haikonen.
He believes that the importance of new network technologies, such as 5G, will continue to increase down the line. 
"In a few years' time, data spikes like the one witnessed during the Independence Day Reception are caused by services that do not yet exist. For example, did anyone really believe ten years ago that a single Counter Strike tournament could have such an effect on data consumption? Indeed, with the increase of such phenomena, the key role of new technologies like 5G is to provide operators with important tools for increasing the network data capacity. That said, it's good to keep in mind that even the extra capacity introduced by these technologies only helps if your home network is in order."
Further information for the media:
Jarno Haikonen, VP, Broadband and TV Business, DNA Plc, tel. +358 44 044 2058, jarno.haikonen@dna.fi
DNA Corporate Communications, tel. +358 44 044 8000, communications@dna.fi
Images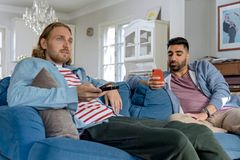 About DNA Oyj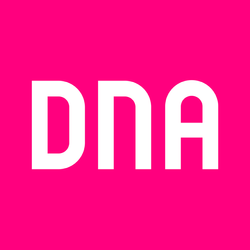 DNA Oyj
PL 10
01044 DNA
http://www.dna.fi
DNA is one of the leading telecommunications companies in Finland. We want to make our customers' daily lives less complicated. We offer connections, services and devices for homes and workplaces, contributing to the digitalisation of society. DNA's customers are continuously among the world mobile data usage leaders. DNA has about 3.6 million subscriptions in its fixed and mobile communications networks. The company has been awarded numerous times as an excellent employer and family-friendly workplace. In 2020, our total revenue was EUR 934 million and we employ about 1,600 people around Finland. DNA is a part of Telenor Group, a leading telecommunications company across the Nordics. More information: www.dna.fi, Twitter @DNA_fi, Facebook @DNA.fi and LinkedIn @DNA-Oyj.