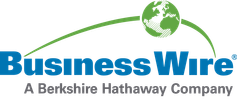 Tohatsu, Major Outboard Manufacturer, to Launch Global Brand Campaign Targeting Millennial Generation Boat Users
On September 21, 2017, Tohatsu Corporation (headquartered in Tokyo, Japan; hereinafter "TOHATSU") announced the outline of its global brand campaign at the 57th Genoa International Boat Show held in Genova, Italy. TOHATSU's global brand campaign based on a new branding strategy will be deployed at boat shows around the world, starting from the Genoa International Boat Show in September 2017.
This Smart News Release features multimedia. View the full release here: http://www.businesswire.com/news/home/20170921005018/en/
Feel the Wind (Photo: Business Wire)
The campaign sets "SMARTS" millennials as its core target, revealing TOHATSU's new brand logo, "Blue Wings" and its unique "Simpliq™ Technology"
The feature of the new branding strategy is its target demographic called "SMARTS", millennial boat owners (born between 1977 and 1995).
The SMARTS, which accounts for 17% of total boat owners, is highly receptive to TOHATSU technology, and TOHATSU's analysis shows that they will drive the next generation of boat market (Target: owners of boats with engine; North America/Europe in Fall 2016; Quantitative research: 1130 samples collected)
The new brand logo, "Blue Wings" has been designed to represent "Seahawks" that fly over the oceans across the world. TOHATSU's unique technology, "Simpliq™ Technology" is the collective term for all technologies developed by TOHATSU. "Simpliq™ Technology" includes highly detailed designs, weight-saving technologies, and packaging know-hows, based on the technologies in outboard manufacturing accumulated for more than 60 years.
About TOHATSU
Since its foundation in 1922, TOHATSU has been driving a number of technological innovations around the world by its unique engineering of engines including weight-saving technology. TOHATSU outboards are manufactured at its own factory, one of the largest in the world, and used in more than 120 countries.
View source version on businesswire.com: http://www.businesswire.com/news/home/20170921005018/en/
Contact information
Tohatsu Corporation
Kenji Shimamura, +81-3-3966-3117
Marine Sales Department
infoex@tohatsu.co.jp
www.tohatsu.com
Tietoja julkaisijasta
Business Wire
http://www.businesswire.com
For more than 50 years, Business Wire has been the global leader in press release distribution and regulatory disclosure.