Travelling abroad for a winter vacation? Here's DNA's travel checklist to make sure you don't incur surprise roaming charges
For many people, winter vacation means travelling abroad. When travelling abroad, your phone will work normally on a local operator's network. This is called roaming. In case you have forgotten how roaming works since your last trip, Cedric Kamtsan, DNA's Vice President, Mobile Business, has put together a travel checklist for stress-free web browsing abroad.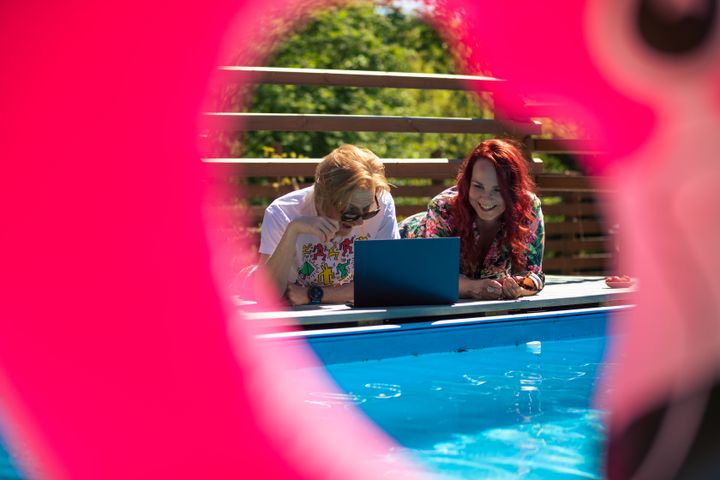 According to Kamtsan, there is no need to worry about accessing the Internet as long as you make the necessary preparations before you depart and keep a few things in mind once you reach your destination.
Preparations before the trip are important
"Download maps of your destination to your phone well in advance of your trip so that you don't waste data on downloading them when you are already abroad. It is also a good idea to download any reading or movies before departure. Also keep the operator's customer service number stored somewhere else than the contacts list on your phone in case your phone is lost or stolen. We recommend writing the number down on a piece of paper and keeping it in your wallet or another convenient place," Kamtsan says.
Before travelling, we recommend adjusting your roaming settings. If you want to prevent data roaming entirely, this can usually be done in your phone's settings. This will prevent your phone from accessing applications that require transferring data via a mobile connection while you are abroad, such as email and map services. Instant messaging services will also be unavailable, and you will be unable to send or receive photo or video messages. With data roaming disabled, data transfer is only available when connected to a WiFi network.
"If you are traveling to an EU or EEA country, you will be charged for calls and text messages at the same price as you would at home, without any additional roaming charges. In addition, you also do not pay any additional charges for data transfer as long as you do not exceed the balance limit of your DNA subscription plan's EU data package. Once you have used all your EU data, you will be charged a small additional EU charge. Call, text message and data transfer charges are not regulated outside the EU, so we recommend checking the prices in advance," Kamtsan says.
For most Finns, 10 gigabytes is more than enough for a journey abroad. For example, ten hours of browsing uses up an average of 1.5 gigabytes. Watching videos is the only activity that you need to be careful with, as watching high-definition video can consume around 2.5 gigabytes an hour.
Make the best of WiFi connections – securely
"I recommend watching videos when you're connected to a WiFi network at your hotel or a local café. Hotels, restaurants and airports usually have free wireless network access. However, you should be cautious when it comes to public wireless networks, as your devices will be more vulnerable when connected to them. Always secure your connection by using a VPN service, such as the one that comes with DNA's new Digiturva service," Kamtsan says.
"WiFi calling is also something worth utilising. With WiFi calling, you can make and receive calls in DNA's network through any WiFi network, and you will be billed as if the call was made from Finland. The service requires a phone, a subscription that supports WiFi calling and a WiFi network connection. WiFi calling is included in all new DNA subscriptions."
DNA has roaming agreements with over 300 operators in almost 180 countries across the globe.
"All DNA subscriptions have the Data Barring Abroad service applied automatically, which is a balance limit placed on roaming data in accordance with EU regulations to ensure there are no surprises when you receive your bill. The service protects users from surprise charges by sending a text message reminder when they have used 80 per cent of their balance and by turning data transfer off if the balance limit is reached while abroad. The default balance limit is €60 per billing period, and the limit can be changed to the user's preference by contacting DNA's customer service. If you don't want to worry about internet usage on your trip, you should check out Reisudata, for example, offered by DNA," Kamtsan says.
Find out more about EU roaming charges here.
You can find telephone call charges in different countries by using the Ulkomaan Hintahaku (search prices abroad) search.
Further information for the media:
Cedric Kamtsan, Vice President, Mobile Business, DNA Plc, tel. +358 (0)44 906 2377, cedric.kamtsan@dna.fi
DNA Corporate Communications, tel. +358 44 044 8000, communication@dna.fi
About DNA Oyj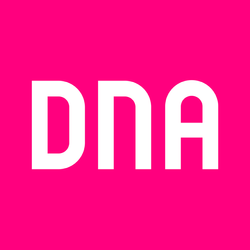 DNA Oyj
PL 10
01044 DNA
http://www.dna.fi
DNA is one of the leading telecommunications companies in Finland. Our purpose is to connect you to what matters most. We offer connections, services and devices for homes and workplaces, contributing to the digitalisation of society. Already for years, DNA customers have been among the world leaders in mobile data usage. DNA has about 3.6 million subscriptions in its fixed and mobile communications networks. The company has been awarded numerous times as an excellent employer and family-friendly workplace. In 2022, our total revenue was EUR 997 million and we employ about 1,700 people around Finland. DNA is a part of Telenor Group, a leading telecommunications company across the Nordics. More information: www.dna.fi, Twitter @DNA_fi, Facebook @DNA.fi and LinkedIn @DNA-Oyj.