Varma's 2022 result: Investment markets calmed down by the last quarter – solvency remained strong throughout the year
European equities strengthened towards the end of the year, bringing some respite to a year of negative returns. Despite the difficult market environment, Varma's solvency remained at a strong level throughout the year. EcoVadis, an international corporate sustainability assessment specialist, rated Varma among the top one per cent.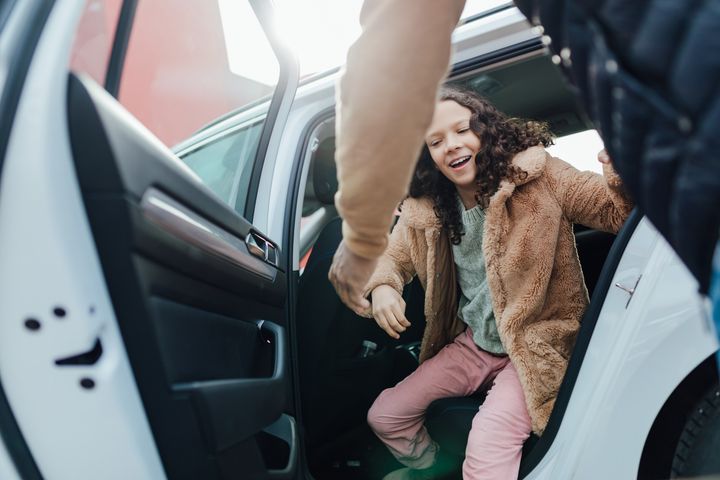 In 2022, the return on Varma's investments was -4.9 (18.5) per cent. The value of Varma's investments was EUR 56.2 (59.0 on 1 Jan) billion.
"The investment markets of 2022 were riddled with threats, such as Russia's war of aggression against Ukraine, strongly accelerated inflation and interest rate hikes by the central banks. We can be pleased that the market downfall was limited compared to the market reactions following the financial crisis and Covid pandemic," says Varma's President & CEO Risto Murto.
Varma's portfolio is broadly diversified across geographical areas and asset classes alike. This provided security while listed equities declined all over the world. Of Varma's investments, private equity investments yielded 7.9 (49.6), real-estate investments 5.7 (5.9) and hedge funds 2.3 (15.3) per cent. The return on fixed income investments was -5.2 (1.9) per cent and on equity investments -8.7 (32.2) per cent.
In the last quarter of the year, inflation growth cooled and long-term interest rates fell. The energy situation in Europe turned out to be better than expected, due to a mild winter and continued good availability of energy.
The changes calmed the markets, which was reflected especially in the strong performance of European equities at the end of the year. The reopening of China after its Covid-19 lockdown has also boosted the markets. The worst fears of a recession have not been realised, although we cannot be certain yet how the investment environment will develop," says Varma's Chief Investment Officer Markus Aho.
Varma's solvency ratio was EUR 130.5 (139.4 on 1 Jan) per cent, and solvency capital was 1.8 times (2.0 on 1 Jan) the solvency limit. Varma's goal is to maintain the company's strong solvency through investment returns and efficient operations.
"Owing to efficient risk management, we managed to keep our solvency on a sustainable level throughout the year, despite the negative investment environment," Aho says.
Rise in the retirement age brings stability to the pension system
The long-term projections of the Finnish Centre for Pensions (ETK) show a substantial improvement in the financing balance of the pension system, and the greatest pressure to raise pension contributions was lowered thanks to the strong investment return in recent years.
In ten years, the value of Varma's investment assets has increased 1.6-fold, i.e. by EUR 21.8 billion.
The pension scheme is strengthened by the rise in the retirement age, especially in the private sector. This is also evident among Varma's pensioners, who retire on average at the age of 64 years and 8 months. In five years, the average retirement age has risen by 12 months.
"The rise in the retirement age is a big success of the pension reform of 2017. We are retaining our ability to work for longer, which is reflected in longer careers. A bigger concern right now is young people, but the pension system offers few means to influence their careers," Murto says.
Retirement age for partial old-age pension on the rise
The 6.8 per cent increase in pensions at the beginning of 2023 increased the number of pension applications towards the end of the year. At year-end, Varma paid out pensions to 352,000 (346,000) people, which is around 7,000 more than the previous year.
Due to an index hike, the number of partial old-age pension applications increased by nearly 190 per cent in 2022 compared to the previous year, with a significant spike in September–November. Approximately 7,000 (2,500) Varma customers retired on partial old-age pension, the majority of which, 65 per cent, were men.
The age of retiring on partial old-age pension increased, however, with the biggest growth among 63-year-olds. As a result, the average age of retirement on partial old-age pension rose by five months, to 62 years and 4 months. The lower age limit for partial old-age pension is 61, and 25% or 50% of the accrued pension can be drawn without having to stop working.
Varma will refund EUR 173 million in client bonuses to its customers
Varma's operational efficiency remained at a good level. Varma's solvency and efficiency benefit clients in the form of client bonuses, which amount to EUR 173 (222) million. The bonuses will lower our customers' TyEL insurance contributions.
Varma gained a total of EUR 114 (45.9) million in new TyEL income during the year. This includes the net impact of new sales and premiums written transferred between pension institutions. Premium income stood at EUR 6.1 (5.6) billion.
"Customer acquisition in 2022 was very successful, and we acquired many new customers, especially small businesses and businesses that were starting their operations," Murto says.
Varma ranked among the best companies in the Ecovadis sustainability assessment for the second time
EcoVadis, an international corporate sustainability assessment specialist, awarded Varma the Platinum EcoVadis Medal. Varma's sustainability practices were rated as excellent, and we ranked in the top one per cent of the 90,000 companies analysed. Varma's sustainability efforts focus especially on mitigating climate change and biodiversity loss in investments and promoting equality in working life.
In 2022, Varma updated it climate targets and committed to setting emission reduction targets in accordance with the Science Based Targets initiative and the Paris Agreement. Varma's climate goal is to cut the entire investment portfolio's absolute emissions by 25 per cent by 2025 and by 50 per cent by 2030.
In future, taking biodiversity into consideration will guide Varma's environmental sustainability alongside climate targets. To that end, Varma has created a Biodiversity Roadmap 2023–2025 for investments.
Additional information:  
Katri Viippola, Senior Vice President, People, Communications and Development, tel. +358 400 129 500 or katri.viippola(at)varma.fi   
 
Marjut Tervola, Communications Manager, tel. +358 45 673 0120 or marjut.tervola(at)varma.fi  
About Varma

Varma
Salmisaarenranta 11
00180 Helsinki
010 2440
http://www.varma.fi
Varma Mutual Pension Insurance Company is a responsible and solvent investor of pension funds. The company is responsible for the statutory earnings-related pension cover of 942,000 people in the private sector. Premiums written totalled EUR 6.1 billion in 2022 and pension payments stood at EUR 6.5 billion. Varma's investment portfolio amounted to EUR 56.2 billion at the end of 2022.