Visit Alvar Aalto website adds new destinations – and serves now also in German
The Visit Alvar Aalto online service has been expanded to serve travellers in a fifth language – German. Beside the new language, also added are new architectural sites that are well worth a visit, and some tempting tours. The internet service built around the master architect's celebrated creations has been already accessible in Finnish, English, Russian and Japanese.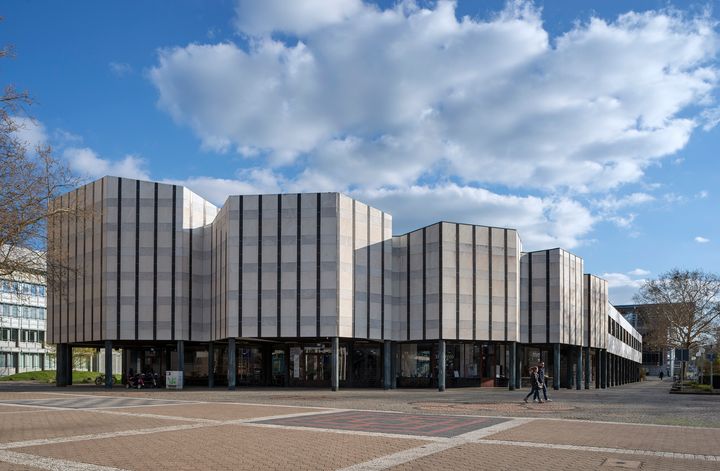 The new sites are the buildings designed by Alvar Aalto's architect's office for places in Germany in the 1950–60s. "The sites represent a period in Aalto's production when the architect's international reputation took him increasingly frequently to work on projects outside of Finland. Commissions in continental Europe came one after another and a constellation of Aalto's architecture formed in Germany – with major buildings completed in a total of four locations: Berlin, Bremen, Essen and Wolfsburg," says Alvar Aalto Foundation CEO Tommi LIndh.
A visit to Wolfsburg Cultural Centre (1958–62) is an experience in itself, with the different functions of the integrally designed building cleverly positioned behind the trisected facade. Special features of the interiors lit with natural light include the atrium courtyard with its sliding roof and firepit. Aalto himself designed the building's rich details, from the door handles to the light fittings and furniture. He also designed two sculptural churches and parish centres for the Wolfsburg area:the concrete surfaces of the interior of the Church of the Holy Ghost (Heilig-Geist-Kirche)and parish centre (1958– 62) take on the tones of the warm wood and curved, fan-like ceiling and wall surfaces; while in the Detmerode Church (Stephanuskirche) and parish centre (1963, 1965–68) our attention is drawn to the clean, marble façade and clock tower, and the acoustic elements floating in the clean-lined church hall's ceiling. The design of the Hansaviertel Apartment building "Haus 16" built in the heart of Hansaviertel, West Berlin, in 1957 made good use of the best compass orientation and natural light, and the views from the apartments out onto the verdant park.
Several other international sites just added to the Alvar Aalto Route also await visitors. "They include Aino and Alvar Aalto's 1930s gem, the magnificently restored Vyborg LibraryinRussia and the unique private house, Maison Louis Carré, designed for the gallerist Louis Carré in the 1960s in France," says Producer, the Alvar Aalto Route, Noora Kiili. "The group of partners arranging trips to Alvar Aalto sites has now gained international reinforcement from the German travel agency Ticket-B in Berlin, specialized in architectural travel," Kiili is happy to say.
"With an eye to the current holiday season, it is definitely worth directing your gaze to the nearby Alvar Aalto buildings, which are some of the best places to visit," says President of the Cultural Route on Modern Architecture and Design Heritage association Heli Leinonkoski. "A visit to an architectural site not only boosts your knowledge of cultural history, but is also a complete experience. Also, alongside each site are services that make the visit an easy one and round off the travel experience," Leinonkoski continues.
The Visit Alvar Aalto online service produced jointly by the Alvar Aalto Foundation and Alvar Aalto Cities has been designed and implemented in collaboration with experts on each tourism region and local service entrepreneurs. The service has also been funded by the Finnish Ministry of Education and Culture's special grant for the commercialization of cultural tourism.
In May 2021, the Alvar Aalto Route – 20th Century Architecture and Design cultural route was granted Cultural Route of the Council of Europe Certification. The Cultural Route on Modern Architecture and Design Heritage association set up as part of the project aims to promote tourism to sites designed by Alvar Aalto in Europe and elsewhere. All Aalto sites open to the public and their service providers are welcome to join the route association.
Contacts
Tommi Lindh
CEO, Alvar Aalto Foundation
+358 44 562 1625
tommi.lindh@alvaraalto.fi

Noora Kiili
Producer, Alvar Aalto Route and Visit Alvar Aalto online service
+358 44 562 1625
noora.kiili@alvaraalto.fi

Esther Orant
City of Wolfsburg, Architecture Forum
+49 5361 / 28-2814
esther.orant@stadt.wolfsburg.de

Nicole Froberg
City of Wolfsburg, Head of department monument conservation and building culture
+49 5361 / 28-1643
nicole.froberg@stadt.wolfsburg.de

About Alvar Aalto -säätiö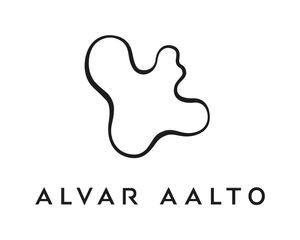 Alvar Aalto -säätiö
JYVÄSKYLÄ ja HELSINKI
040 135 6210
https://www.alvaraalto.fi
Alvar Aalto -säätiö toimii paremman arkiympäristön ja muotoilukulttuurin hyväksi lähtökohtanaan Alvar Aallon ja hänen elämäntyönsä humanistiset ja ekologiset arvot. Alvar Aalto -museo, säätiön osana, pitää yllä ja kartuttaa kokoelmiaan ja arkistojaan sekä tuottaa monipuolisia yleisön- ja asiantuntijapalveluita.