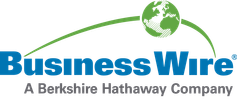 VORAGO Technologies Announces Availability of Its Radiation Hardened Highly Integrated ARM® Cortex®-M4 Microcontroller for Defense and Aerospace
VORAGO Technologies (https://voragotech.com) today announced the sampling of the new highly integrated VA416X0 Radiation Hardened ARM® Cortex®-M4 Microcontroller (MCU) with and without integrated 256KB Non-Volatile Memory (NVM), incorporating the company's patented HARDSIL® technology.
VA416X0 offers an unmatched solution for designs that require a combination of high-performance processing paired with an unprecedented set of highly integrated peripherals. This Microcontroller is part of a broader family of ARM® Cortex® Microcontrollers suitable for aerospace and defense applications.
VA416X0 includes the following features and benefits:
Industry standard ARM® Cortex®-M4 with Floating Point Unit up to 100MHz
Direct Memory Access (DMA) controller
VA41630 incorporates 256KB of on-chip NVM, whereas the VA41620 requires external NVM
Integrated multichannel Analog-to-Digital Converter (ADC) and Digital-to-Analog Converter (DAC)
Broad range of communication interfaces (I2C, UART, CAN, SPI, Ethernet, Spacewire)
Utilizes patented HARDSIL® radiation hardening technology, developed by VORAGO, delivering superior radiation hardened performance as compared to other rad-hard MCU options. (VA41620 testing to a TID of up to 300 kRad (Si))
Easy-to-design development kit, with exceptional support and service offerings available from VORAGO.
To learn more visit VORAGO's Product Page.
About VORAGO Technologies
VORAGO Technologies is a privately held high, technology company based in Austin, Texas with over 14 years of experience in providing radiation-hardened and extreme-temperature solutions for the Hi-rel marketplace. VORAGO's patented HARDSIL® technology uses cost-effective high-volume manufacturing to harden any commercially designed semiconductor component for extreme environment operation, and has created a number of solutions throughout Aerospace, Defense and Industrial applications. VORAGO Technologies opens up a new world of possibilities for your designs, no matter how hostile the environment. www.voragotech.com
To view this piece of content from cts.businesswire.com, please give your consent at the top of this page.
View source version on businesswire.com: https://www.businesswire.com/news/home/20191203005364/en/
Contact information
MEDIA CONTACT
VORAGO Technologies
Jason Wells
media@voragotech.com
About Business Wire

Business Wire
http://www.businesswire.com
For more than 50 years, Business Wire has been the global leader in press release distribution and regulatory disclosure.