Weak signals depict different future narratives
Something strange, amazing and even outrageous? Yes, and also something quite mundane. Sitra's new study Weak Signals 2022 – stories about our futures collates early symptoms of change – the weak signals – and puts them on an everyday level.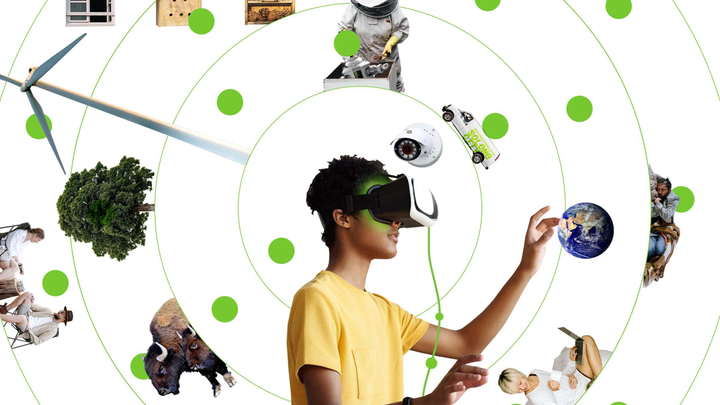 There are bigger changes ahead and at hand than we as humanity are willing to admit. We live in a postnormal age of suprises, where old visions of the future no longer help us to tackle the challenges of today.
"We are continuity addicts, hooked on the status quo, even though we are increasingly aware that it is not in our or the planet's best interests. We need different stories about futures – and a challenge to current narratives. This is where weak signals could help," says Mikko Dufva, foresight specialist at Sitra and the co-author of the study.
But what exactly are weak signals and why should we bother with them? A weak signal is an early symptom of change or a sign of an emerging issue that could be significant in the future. Weak signals are surprising things that have actually happened and challenge our current thinking. How surprising or strange they are depends on the interpreter – some things are surprises to some and not to others. Weak signals invite us to ask "What if?".
They help us to think about different futures by 1) identifying and challenging assumptions about the future and thus broadening our own understanding of what might happen in the future, 2) internalising more surprising developments and reflecting on issues in your own life, work or society and 3) identifying new opportunities, ways of making a difference and emergent developments that we want to strengthen – and so build better futures together.
Weak signals are not just something weird and wonderful. They help us reflect on a different kind of normality. We have located such signals in everyday life and in familiar places: home, work, nature, going to town, decision-making and the metaverse.
"To be more prepared to think about and influence the future, we need not only to open up our thinking about it but also to make the knowledge of the future more everyday and to make the implications more concrete at the level of people's everyday lives. The reason that the future catches us off guard is not because there is not enough information available, but because it can be difficult to relate it to today's choices and actions," says Katri Vataja, Director of Foresight, Insight and Strategy at Sitra.
We wanted to outline not only what kind of futures the weak signals tell us about, but also what it would be like to live in those futures.
My cheeks ache as I again smile in order to enter the office. I am a bit tired but I try to look focussed because I know that there are a bunch of surveillance cameras watching me. I walk briskly to fool my smart shoes but I don't think my smart tattoo is so easily duped. (Extract from one of the future narratives described in the study)
******************************************************************************************************
More information
The study Weak Signals 2022 – stories about our futures presents a number of interesting weak signals that could be significant to our time, short future scenarios as envisaged based on these weak signals and tools for the utilisation of these signals.
The Weak signals 2022 publication launch will be held on Thursday 13 January 2022, 9:00 am–10:30 am. More than 2,900 participants have already signed up for the event and 50 organisations across Finland are organising their own Signals Studio to discuss weak signals.
Contacts
Anna Solovjew-Wartiovaara, Leading Specialist, Communication and Public Affairs, anna.solovjew-wartiovaara@sitra.fi and tel. + 358 40 830 2825

Katri Vataja, Director, Foresight, Insight and Strategy, katri.vataja@sitra.fi and tel.
+358 (294) 618 230

Mikko Dufva, Leading Specialist, Foresight, mikko.dufva@sitra.fi and tel. +358 (29) 4618 249

Images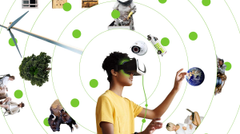 About Sitra

Sitra
Itämerenkatu 11-13, PL 160
00180 HELSINKI
0294 618 991
http://www.sitra.fi
Sitra is a future fund that collaborates with partners from different sectors to research, trial and implement bold new ideas that shape the future. Our aim is a Finland that succeeds as a pioneer in sustainable wellbeing.