ZEF Energy partners with Kempower to provide state-of-the-art, scalable, Direct Current Fast Charger options in the United States
Minneapolis, Minn., September 13, 2022 – ZEF Energy, an industry-leading electric vehicle (EV) charging software and hardware provider, today announced a new partnership with Kempower. This partnership will support the rapidly evolving EV fast charging needs across the United States.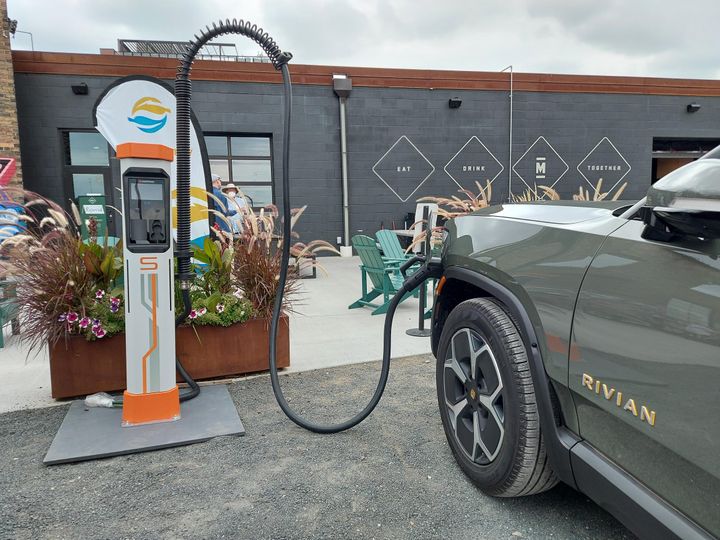 "With the increase of Electric Vehicles on the road, the need for EV charging is more evident than ever and will only continue to grow. ZEF Energy is confident that the partnership with Kempower will be beneficial in getting accessible, reliable fast charging for drivers." says Matthew Blackler, CEO at ZEF Energy. "These DCFCs integrate with our ZEFNET software to provide drivers with a smooth and reliable charging experience due to the Kempower architecture and ZEF's approach to cellular coverage."
"We are happy to start the collaboration with ZEF Energy in the United States. We bring Kempower's reliable and user-friendly technology to the American EV drivers and are very much looking forward to hear and see user experiences of our future-proof technology that can be scaled up. ZEF Energy has developed, owned and operated hundreds of DC fast charging projects across multiple states since 2014 and is working to aggressively expand their DCFC business in coming years", says Kempower's CEO Tomi Ristimäki.
"ZEF and Kempower are excited about this partnership as both companies believe in extreme product durability, flexibility, and serviceability. We share a philosophy that you don't find in EV charging companies," said Chief Development Officer, Megan Hoye. "As a vertically-integrated EV charging manufacturer, network operator, and service provider, ZEF Energy will help Kempower deliver quality in the U.S.."
In addition to integrating Kempower's suite of DC fast charging equipment and Kempower ChargEyesoftware into ZEF's backend system (ZEFNET), Kempower is partnering with ZEF Energy to develop and deploy service options that work for their product. This fall ZEF Energy will be expanding its service network program to further deliver on our mission of driver-first service for our DCFC and Level 2 chargers. Our service model will give drivers more reliable charging options and the ability to travel without range anxiety.
ZEF Energy is prepared to deliver on the requirements of the National Electric Vehicle Infrastructure (NEVI) Formula Program. In 2023 Kempower plans to launch U.S. based manufacturing operations to comply with the Buy America requirements. Additionally, ZEF Energy and Kempower are working to keep lead times down as DC fast charging demands continue to rapidly increase.


Media contacts:
Paula Savonen, Communications Director, Kempower
+358 400 343 851
paula.savonen@kempower.com

Megan Pihlaja, ZEF Energy
+1 612 688 1419
megan.pihlaja@zefenergy.com
About ZEF Energy: ZEF Energy is a provider for software, hardware and support for Electric Vehicle chargers. ZEF offers one of the smartest and most rugged Level 2 chargers on the market with a focus on revenue grade metering, advanced control, owner reporting, and driver billing and messaging. The ZEF Energy 5-Year Advantage™ included in all EV chargers provides the longest product warranty in the industry with the strongest cell coverage and support.
About Kempower: Kempower designs and manufactures DC fast charging solutions for electric vehicles.. They are a team of electric vehicle enthusiasts with a deep understanding of the charging market and a hands-on mentality. Product development and production are based in Finland, with a majority of our materials and components sourced locally. We focus on all areas of transportation, from personal cars and commercial vehicles to mining equipment, boats and motorsports. With Kemppi Group's 70 years' experience in perfecting DC power supplies, we set the bar high in engineering and user-experience design.