Antilooppi sells Takkatie 1 in Helsinki to Corum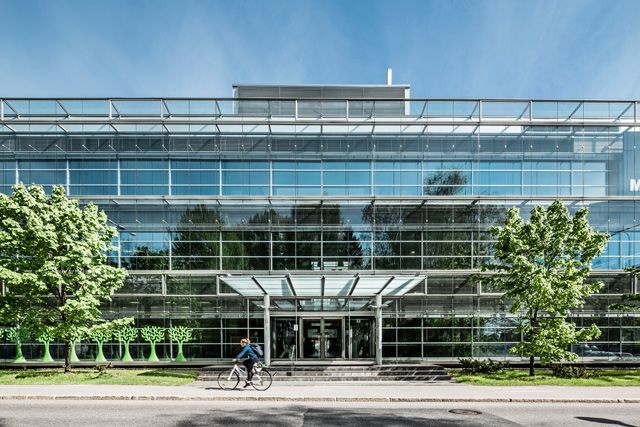 Antilooppi sells Takkatie 1 office property to Corum. The property is situated in Pitäjänmäki submarket, close to commuter train station. In addition, the new Jokeri light railway starts serving the property in 2023.
The property has BREEAM Very Good environmental certificate. Building's lettable area is 5,000 m2 and it has 122 parking places. Entire property has been leased to Fellowmind Oy.
"As in the previous Tietotie 9 disposal in October 2022, this disposal is in line with our strategy. Antilooppi focuses its investments to Eastern and Western downtown and selected submarkets of the Helsinki Metropolitan area", comments Tuomas Sahi, Antilooppi's CEO.
"We are pleased to transfer the ownership to Corum. It will acquire a modern property with a stable tenant, Fellowmind", says CIO, Antti Savilampi.
Yhteyshenkilöt
Antti Savilampi, CIO Antilooppi
tel. +358 50 539 8582
antti.savilampi@antilooppi.fi


Tuomas Sahi, CEO Antilooppi
tel. +358 400 907 877
tuomas.sahi@antilooppi.fi

Tietoja julkaisijasta
Antilooppi is a sustainable real estate owner that focuses on office properties in the Helsinki Metropolitan Area. We own, develop and manage work environments sustainably and over the long term to enable the success of our customers and wellbeing in the workplace. We create innovative and flexible space solutions for changing working life, based on customers' needs and operations. We understand that success is created by happy and healthy employees, and are aware of how spaces, the surrounding environment and its services can have an impact on people well-being. We focus on maintaining and developing already existing properties sustainably, extending the life cycle of buildings. Properties always have a close connection to their immediate surroundings – it is especially important for us to develop not just the property, but also its services and the surrounding areas.
Tilaa tiedotteet sähköpostiisi
Haluatko tietää asioista ensimmäisten joukossa? Kun tilaat tiedotteemme, saat ne sähköpostiisi välittömästi julkaisuhetkellä. Tilauksen voit halutessasi perua milloin tahansa.
Lue lisää julkaisijalta Antilooppi
Uutishuoneessa voit lukea tiedotteitamme ja muuta julkaisemaamme materiaalia. Löydät sieltä niin yhteyshenkilöidemme tiedot kuin vapaasti julkaistavissa olevia kuvia ja videoita. Uutishuoneessa voit nähdä myös sosiaalisen median sisältöjä. Kaikki tiedotepalvelussa julkaistu materiaali on vapaasti median käytettävissä.
Tutustu uutishuoneeseemme