Antilooppi's rental business continues growth in 2022
The keys to a successful year were a strong strategy and our ability to respond to our clients' growing expectations with our in-house team.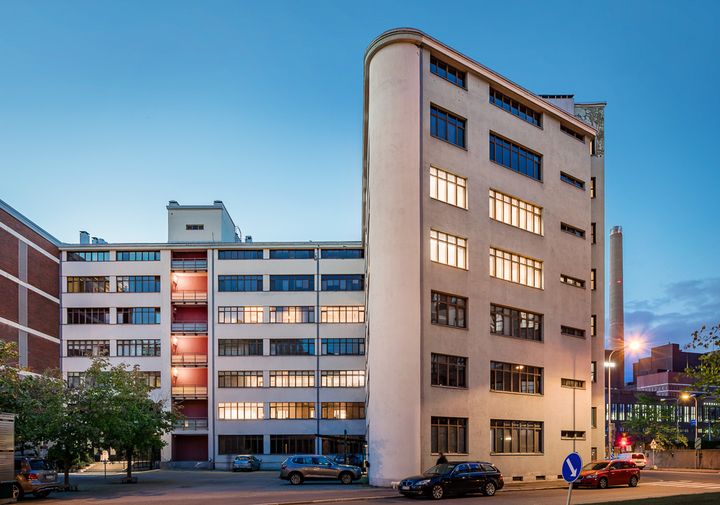 Antilooppi had a successful 2022 in spite of the challenging environment. The turbulent global situation failed to weaken the company's profitable rental business. Antilooppi rented a total of 86,000 square metres of office space to its clients. The rental demand shows there is ample need for quality office space.
"Last year was excellent in terms of our rental business and together with our customers we were able to find great solutions for the changed work environment needs", Esa Mattila, Head of Asset Management at Antilooppi, says.
A particular driver of success last year was Antilooppi's strategy, which steers the company to manage and develop its portfolio responsibly over the long term. Instead of merely renting offices, Antilooppi uses clients' needs and operations to create flexible, functional and innovative space solutions. Another factor of success last year was Antilooppi's diverse internal skill set. The shift in how work is done has created new questions about where work is done, which the company resolves with its agile in-house team.
"The change in the world of work means our clients' needs are now more diverse. Companies now want flexible spatial solutions to support their business goals and changing needs. We are strongly placed to solve these questions with our clients and to quickly find the right solutions for their precise situation," Mattila says.
Our rental business was not the only area to grow positively. Our clients were also even more satisfied with us. Our annual survey, conducted by KTI, showed our Net Promoter Score had risen by 14 points.
Rapid development at two Antilooppi properties in Helsinki
Antilooppi manages real-estate assets worth €1.4 billion in the Helsinki region. The company is a significant owner in the Hakaniemi and Ruoholahti areas of Helsinki, where it took notable steps forward in 2022.
One of the most important recent milestones was the complete renovation of the historic Siltasaari 10 building in Hakaniemi. Sustainability is an increasingly important factor when companies choose premises. Therefore, Siltasaari 10 offers businesses end-to-end sustainability, from carbon-neutral energy consumption and recycling to green mobility. In 2022, this property was awarded the respected LEED Platinum environmental certificate. It received the highest score in Finland in the current version 4 of the rating system. The number of tenants choosing Siltasaari 10 has surpassed all expectations. They include the PR firm Tekir and the IT company Vainu.
In addition, Siltasaari 10 is home to Antilooppi's POOL Flexible Offices and turnkey Always Ready offices, which offer high-quality and readily sustainable workspaces. The Always Ready concept was launched in 2022 and is already available in nine buildings.
Many new leases were also signed in the Ruoholahti area, where Antilooppi has established its presence as a major real-estate owner. The industrial chic Kiila building, the functionalist Tallbergintalo building and other properties in the area are particularly valued by companies seeking first-class premises in an ideal location. The properties also offer our clients top-notch sustainability. The Sulka and Poijut buildings on Porkkalankatu in the area received BREEAM environmental certification in 2022. What is more, they achieved the coveted Excellent level. As a pioneer in real-estate sustainability, Antilooppi plans to certify all its properties during 2023.
Yhteyshenkilöt
Esa Mattila, Head of Asset Management
Tel. +358 50 337 3263

Tietoja julkaisijasta
Antilooppi is a sustainable real estate owner that focuses on office properties in the Helsinki Metropolitan Area. We own, develop and manage work environments sustainably and over the long term to enable the success of our customers and wellbeing in the workplace. We create innovative and flexible space solutions for changing working life, based on customers' needs and operations. We understand that success is created by happy and healthy employees, and are aware of how spaces, the surrounding environment and its services can have an impact on people well-being. We focus on maintaining and developing already existing properties sustainably, extending the life cycle of buildings. Properties always have a close connection to their immediate surroundings – it is especially important for us to develop not just the property, but also its services and the surrounding areas.
Tilaa tiedotteet sähköpostiisi
Haluatko tietää asioista ensimmäisten joukossa? Kun tilaat tiedotteemme, saat ne sähköpostiisi välittömästi julkaisuhetkellä. Tilauksen voit halutessasi perua milloin tahansa.
Lue lisää julkaisijalta Antilooppi
Uutishuoneessa voit lukea tiedotteitamme ja muuta julkaisemaamme materiaalia. Löydät sieltä niin yhteyshenkilöidemme tiedot kuin vapaasti julkaistavissa olevia kuvia ja videoita. Uutishuoneessa voit nähdä myös sosiaalisen median sisältöjä. Kaikki tiedotepalvelussa julkaistu materiaali on vapaasti median käytettävissä.
Tutustu uutishuoneeseemme