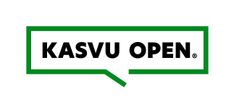 SUPERFINNS 2023: QuietOn believes that good and peaceful sleep belongs to everyone
QuietOn was chosen as the most promising company in the SUPERFINNS 2023 program.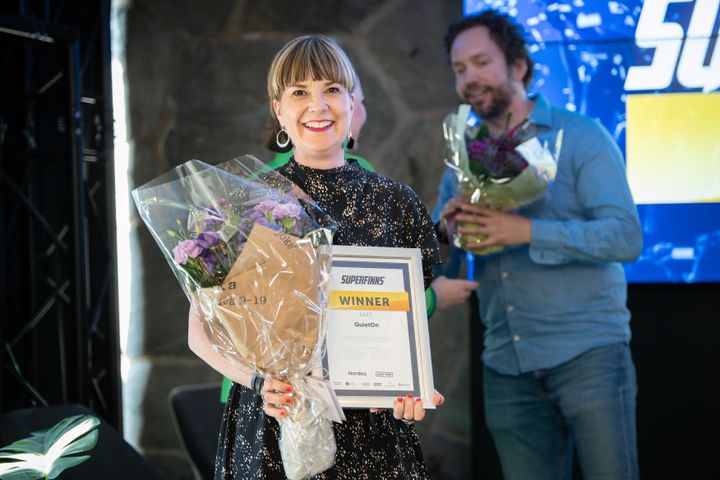 The SUPERFINNS jury believes that QuietOn has the right mindset and great potential to captivate global markets. QuietOn produces unique active noise cancelling earbuds designed for sleeping.
– This is the third year implementing the SUPERFINNS program and the quality of the companies gets better each time. We had a challenging mission to choose only one SUPERFINN. QuietOn is solving a global problem and already has profitable growth numbers – this was a winning feature, says Vesa Riihimäki, Head of Nordea Startup & Growth and the Chairman of the jury.
The jury also recognized Whitepoint Optics and Sisko Health with honorable mentions due to their passion to learn, positivity and attitude.
SUPERFINNS – TOGETHER WITH KASVU OPEN, NORDEA AND PARTNERS
The SUPERFINN 2023 will receive a Nordea Personal Advisor for the year 2023, an opportunity to participate in Slush 2023 event with Nordea, and a spot in the Kasvu Open and Nordea's Tarinoita yrittäjistä series in 2024.
The SUPERFINN 2023 was selected by Nordea and a jury consisting of program partners. This year's partners are Kovanen Capital, Nordic Foodtech VC, Saari Partners, Superhero Capital, Voima Ventures, Voland Partners ja business angel Noora Fagerström.
SUPERFINNS IS FOR COMPANIES THAT HUNGER FOR GLOBAL GROWTH
The SUPERFINNS mentoring program came to life when Kasvu Open and Nordea recognized the need to mentor the ambition and global growth plans of Finnish SMEs. The program is in English. Read more.
INFO
Inka Hyvönen
Kasvu Open
+358 50 570 3500
inka.hyvonen@kasvuopen.fi
Vesa Riihimäki
Nordea Startup & Growth
+358 40 826 2009
vesa.riihimaki@nordea.com
Katja Siberg
QuietOn
+358 40 099 5796
katja.siberg@quieton.com
Subscribe to releases from Kasvu Open
Subscribe to all the latest releases from Kasvu Open by registering your e-mail address below. You can unsubscribe at any time.
Latest releases from Kasvu Open
In our pressroom you can read all our latest releases, find our press contacts, images, documents and other relevant information about us.
Visit our pressroom