Europe Forum in Turku: Esko Antola Lecture by Erkki Liikanen, two events arranged by Bank of Finland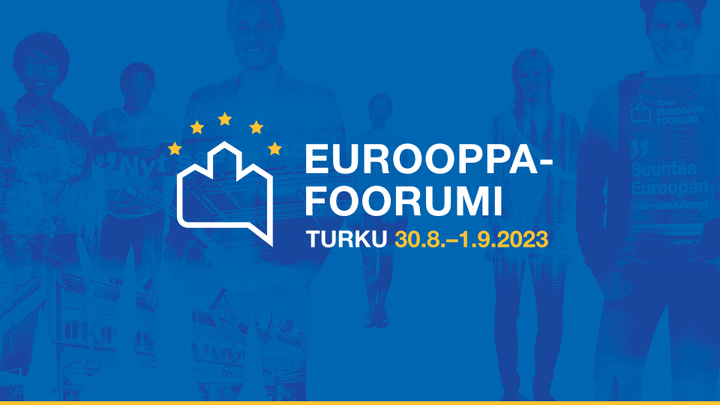 Former Governor of the Bank of Finland Erkki Liikanen will give the Esko Antola Lecture at the Europe Forum in Turku on Thursday 31 August 2023. The theme of Liikanen's lecture will be 'Europe's worth and European values in a crisis-riven world'. Commentary will then be given by Johanna Rainio-Niemi, Associate Professor of Contemporary History at the University of Helsinki. The opening remarks for this event will be given by Tuomas Välimäki, Member of the Board of the Bank of Finland, and the moderator will be Elisa Newby, Head of General Secretariat at the Bank of Finland.
This year's Esko Antola Lecture is the fourth such lecture organised by the Bank of Finland for the Europe Forum programme in Turku. The lecture is named after Esko Antola, a pioneer of research in European studies in Finland.
"We are looking forward to hearing Erkki Liikanen's lecture," says Tuomas Välimäki. "His unparalleled career as Finland's first Commissioner at the European Commission and long-serving member of the Governing Council of the European Central Bank puts him in a prime position to analyse Europe's values – values which also underly Economic and Monetary Union."
The second event arranged by the Bank of Finland at the Europe Forum, on Friday 1 September, is titled 'Finland in Europe – Brake operator, doctor or judge?'. This is a panel discussion featuring the following panellists: Maria Blässar, Head of the European Commission Representation in Finland, Pauli Kariniemi, Director General of the Financial Markets Department at the Ministry of Finance and Teija Tiilikainen, Director of the European Centre of Excellence for Countering Hybrid Threats (Hybrid CoE). The discussion will be moderated by Juha Kilponen, Head of the Monetary Policy and Research Department at the Bank of Finland.
The updated Europe Forum programme is available here: https://europeforum.fi/en/programme/.
The Europe Forum events are open to everyone, but attendance in person requires advance registration online. There will be simultaneous interpretation in English. The events will be live streamed.
Further information: Richard Brander, Senior Communications Specialist, tel. +358 9 183 2206.
The Bank of Finland is the national monetary authority and central bank of Finland. At the same time, it is also a part of the Eurosystem, which is responsible for monetary policy and other central bank tasks in the euro area and administers use of the world's second largest currency – the euro.