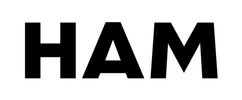 Three new public works of art placed in Helsinki's schools
Three new works of art have been placed in Helsinki's schools. Man Yau's Dear Souvenir now adorns the Tammi school and daycare centre at Kuninkaantammi, Suvi Sysi's Reflecting the Kaarelanraitti school, and Jani Ruscica's Begin. Again the new Helsinki Upper Secondary School of Languages in Myllypuro.
Man Yau: Dear Souvenir
Man Yau's two-piece work Dear Souvenir displays a hand-held fan that has been taken apart. The bronze sculpture is placed on the facade of the new Kuninkaantammi school and daycare centre; a ceramic piece taken from the sculpture is placed inside the school.
A fan is a traditional medium of storytelling. When a fan is split into pieces and one of the pieces is placed in a new context, the fan's story is also shattered. According to Man Yau, a dismantled fan is a symbol for the possibility of rewriting and reinterpreting stories, of dreaming about new futures.
The work opens an ambiguous discussion of stereotypes and of the exoticisation of cultures in the Western context. It includes references, for example, to Chinese opera masks, floral ornaments from the baroque era and chinoiserie imagery, an ornamental style modelled on Asian aesthetics that was introduced to Europe in the 18th century. Similar selective borrowings, simplifications and loss of original multidimensionality are typical of the stories told about cultures and people of colour.
The work's title, Dear Souvenir, may conjure up contradictory imagery. According to the artist, the title reflects "an important memory that has etymological significance. At the same time and as a site-specific object, it is a prototype of a stereotype. In the same way as a fan is an exoticised souvenir, the work is a souvenir: it is an imported memory which I left in its current location."
Helsinki-based Man Yau's (b. 1991) sculptures discuss identity and the experience of exoticisation. In her works, she uses recognisable forms and contexts and combines them with politicized materials, such as porcelain/china or silk. The core of her work is formed by values and histories connected to everyday objects. Yau reshapes these values and histories while exploring value conceptions in racial, gendered and generally accepted narratives.
Suvi Sysi: Reflecting
Suvi Sysi has carved wavelike patterns on the two large pieces of the work titled Reflecting, made of birch plywood plates. One of the pieces is placed in the Kaarelanraitti school's gym and one in the school's cafeteria. Of the plates, Sysi has made blue-toned proofs on Wenzhou paper and placed them in a transparent box. The work is related to solidarity, interaction, time, information and being on the move. The title, Reflecting, ties the work to the school community: Learning and growing take place in interaction with others.
Interaction is also connected to the work's multi-part structure. The three parts of the installation communicate with and depend on each other. First, the work's wooden parts are like the positive and negative of an abstract image, separated from one another. Second, their materials, the birch plywood plates, are necessary for the proofs. Third, the rolled-up proofs in the box refer to information storage and to the preservation of an isolated moment.
Helsinki-based Suvi Sysi (b. 1990 in Nilsiä, Finland) explores time, spatiality, form, textures and the manifestation of colour, often in installations. Sysi began her career working with paper-based graphic arts. Currently, she works with clay, wood and plaster. Applying corporeal methods, Sysi works slowly by hand. In her art, she explores sensing, experiences and moving to areas that cannot be verbalised or reasoned.
Jani Ruscica: Begin. Again
Jani Ruscica's work Begin. Again is spread around the new Helsinki Upper Secondary School of Languages in Myllypuro, in the form of figures cut from aluminium or taped on windows. The work is based on sign systems and signs that we use to transmit, construct and communicate verbal meanings.
However, the work's signs do not behave traditionally. They turn inside out, they are half-finished and they stretch to reach new limits. They contain various creatures and objects; they are both verbal signs and representational images. Ruscica wants to explore what happens when we try to interpret the open and labile meanings of these signs along with those associated with schools and education that strive for accuracy and unambiguity.
The work includes sound. An algorithmic artificial-intelligence verse generator produces short, constantly changing poems based on all learning material used at the school. The artificial intelligence recites random verses a few times a day, using a variety of voices. The verses are never identical; they change constantly. Begin. Again invites us to see, hear, interpret and play: What will the language and vocabulary used at school consent to, and what new meanings and experiences will the work give rise to?
Jani Ruscica, born 1978 in Savonlinna, Finland and raised in Italy, combines various techniques from video and sound art to performance, from sculpting to murals and woodcuts. He looks for a common ground between art forms and explores meanings' ability to transform, the points of contact and slips between representation and interpretation. Ruscica questions categorisations and dichotomies by dismantling the barriers between language, gestures and meanings.
These works were financed in accordance with the percentage financing principle: A percentage of the city's budgeting for (re)construction projects is earmarked for new public artworks. The numerous recent construction projects in Helsinki have enabled art commissions for public buildings and outdoor spaces around the city. HAM lends its curating and art expertise to the projects and adds the commissioned works to the City of Helsinki's art collection, which the museum also curates and administers.
Contacts
Paula Korte, Curator of Public Art
HAM Helsinki Art Museum
tel. 040 571 5307, paula.korte@hamhelsinki.fi

Taru Tappola, Head of Public Art
HAM Helsinki Art Museum
tel. 050 526 1496, taru.tappola@hamhelsinki.fi