Under-35-year-olds are most likely to restrict the time they spend on the Internet and on their phones – These are the most popular methods
How likely different age groups are to restrict their time on their phones and on the Internet changes year by year, DNA's Digital Life 2023 survey shows. People under 35 are still the most likely to restrict the time they spend on the Internet and on their phones but restricting screen time has also become more commonplace among people aged 45–54 over time. This age group also utilises a wider variety of methods to restrict their screen time. DNA is organising the second annual Disconnect Day, designed to encourage people to spend time together, on 1 October.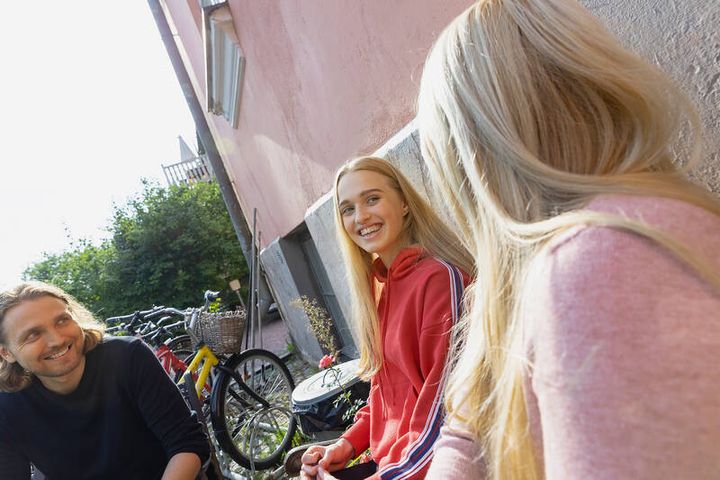 DNA's annual survey of the digital lifestyles of 16–74-year-olds, their smart device usage and their attitudes towards smart devices shows that the likelihood that certain age groups restrict their phone and Internet use varies from year to year. This year, slightly less than one third of 16–24-year-olds and 25–34-year-olds have placed restrictions on the time they spend on the Internet and on their phones. However, the likelihood of people under 35 restricting their screen time may be falling slightly, as last year 34 per cent of 16–24-year-olds and 25–34-year-olds reported restricting their phone usage.
"Naturally, digital devices help us keep in touch, learn new things and keep ourselves entertained, and technology offers us a wealth of new opportunities. However, the time we spend away from our devices is also important because our brains need a chance to rest, and the digital world is non-stop. In younger age groups, we see both the upsides and downsides of digitality the clearest. They differ most dramatically from older age groups in their willingness to adopt digital services and in how strongly they experience the negative effects of digitality, such as reduced attention spans", DNA's CEO Jussi Tolvanen explains.
Overall, the trend of restricting screen time has remained fairly steady among Finns. This year, approximately 22 per cent of respondents reported restricting their screen time, compared to 24 per cent last year. Notable in the results is that 22 per cent of people aged 45–54 are now restricting their own phone and Internet use. Restricting these activities has become more common in this age group; 14 per cent restricted their phone use in 2022, while the proportion who restrict their Internet use has been hovering between 12 and 15 per cent for the last three years.
"The survey results show that restricting smart device usage has clearly become a normal aspect of consumer behaviour. In the big picture, there have been no significant changes in how likely people are to restrict their screen time, which means the trend has stabilised. Because of this, we would like to spread awareness and remind everyone about Disconnect Day, an opportunity to disconnect from your smart devices that we are organising again this October after its well-received debut last year", Tolvanen says.
Alternative activities are the most common way of restricting screen time
The survey results show that, of people who restrict their screen time, almost half turn to alternative activities as their primary way of doing so. Other popular methods of disconnecting include enabling silent mode on one's phone for at least part of the day (38%), restricting phone use before bed (34%) and disabling notifications for messages and emails (29%).
Breaking down people who restrict the time they spend on their phones or on the Internet by age group, we see that those aged 45–54 use a wider variety of methods to restrict the time they spend on their phones. For example, they report keeping their phones on silent at all times (36%) and only using their work phones during working hours (31%). Under-25s are more likely to use Do Not Disturb mode (26%) and restrict their daily social media application usage (23%).
DNA encourages all Finns to disconnect and spend time away from their devices by participating in the nation-wide Disconnect Day on 1 October 2023. Disconnect Day challenges everyone to put their devices away and focus on what matters most to them.
Find out more about Disconnect Day at dna.fi/alyvapaapaiva
DNA's Digital Life survey
The Digital Life survey, produced jointly by DNA and Nepa, was conducted using an online panel from 18 April to 3 May 2023. Its aim is to find out how Finns use different digital services as well as their experience regarding digital inclusion. One thousand Finns aged 16 to 74 years responded to the annual survey. The survey has been conducted since 2013.
Check out the DNA Digital Life survey in full here (in Finnish only)
Media enquiries:
DNA Corporate Communications, tel. +358 44 044 8000, viestinta@dna.fi
About DNA Oyj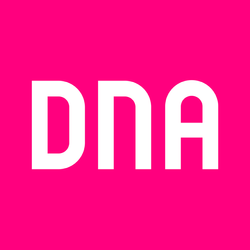 DNA Oyj
PL 10
01044 DNA
http://www.dna.fi
DNA is one of the leading telecommunications companies in Finland. Our purpose is to connect you to what matters most. We offer connections, services and devices for homes and workplaces, contributing to the digitalisation of society. Already for years, DNA customers have been among the world leaders in mobile data usage. DNA has about 3.6 million subscriptions in its fixed and mobile communications networks. The company has been awarded numerous times as an excellent employer and family-friendly workplace. In 2022, our total revenue was EUR 997 million and we employ about 1,700 people around Finland. DNA is a part of Telenor Group, a leading telecommunications company across the Nordics. More information: www.dna.fi, Twitter @DNA_fi, Facebook @DNA.fi and LinkedIn @DNA-Oyj.