Nyrok City – For Your Eyes Only exhibition to display delightful original comic drawings by Mauri Kunnas for the first time, shedding light on the history of Finnish rock
The exhibition will be displayed in the Lounge on the 2nd floor of the WeeGee Exhibition Centre from 10 October to 12 November 2023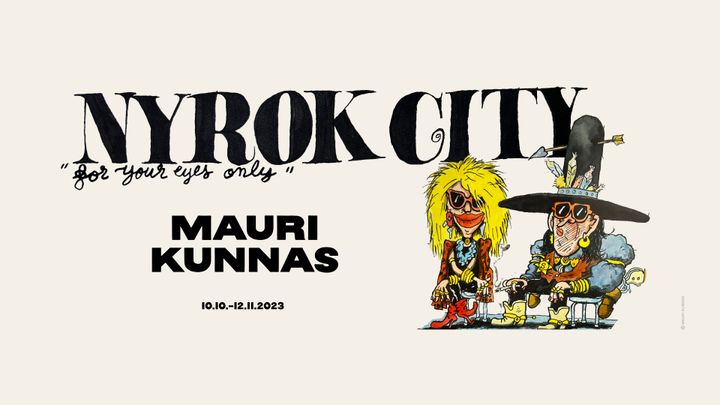 For many, Mauri Kunnas is primarily known as an internationally successful children's author, but he started his career focusing on political cartoons and comics. The best-known of these, the Nyrok City comic drawn by Kunnas between 1975 and 1986, made fun of Finnish and foreign musicians and commented on music and popular culture phenomena from Finland and abroad.
The Nyrok City – For Your Eyes Only exhibition will, for the first time, give viewers a close-up look at the detailed drawings of Kunnas. Journalist and comics expert Harri Römpötti and Mauri Kunnas have selected the original drawings of 12 comic stories from different years. "Many of the Nyrok City comics we selected for the exhibition were originally published in Suosikki magazine. The selection reflects Mauri Kunnas's mischievous love for rock and pop culture," Harri Römpötti says. In addition to original comics, the exhibition includes Kunnas's sketches of Remu Aaltonen's comic book character and other background materials.
In the videos produced for the exhibition, the Nyrok City years are recalled by Michael Monroe, Juha Torvinen and Remu Aaltonen, each of whom appeared in the comic repeatedly, Aaltonen more often than anyone else. "I did the first Hurriganes drawing for my studies. We were told to draw a caricature. It turned out so good that I took it to Suosikki and they published it. That got me excited, it was in 1974 or 1975," Mauri Kunnas recalls the birth of Nyrok City. Over the years, he created more than 100 comic stories, first for Intro and Help! magazines and eventually for the legendary youth magazine Suosikki, which published Nyrok City for seven years.
The exhibition on the history of the Nyrok City comic celebrates the first anniversary of the Mauri Kunnas exhibition, which is on permanent display at the WeeGee Exhibition Centre. Intended for adults, the exhibition offers nostalgic moments for fans who grew up with the comics created by Kunnas and introduces younger generations to the history of popular music in the 1970s and 1980s. Nyrok City was made with tongue in cheek, and the exhibition will certainly bring up funny memories for everyone who followed the comic in the 1970s and 1980s. "Nyrok City was damn fun to do," Mauri Kunnas admits himself.
The Nyrok City – For Your Eyes Only exhibition has been curated by Harri Römpötti and Mauri Kunnas. The exhibition has been produced by the City of Espoo and designed by Kuudes design agency.
Exhibition Centre WeeGee
WeeGee is a museum, exhibition and event hub in Tapiola, Espoo. It's based in the former offices of the Weilin&Göös publishing house designed by legendary Finnish architect Professor Aarno Ruusuvuori (1925–1992).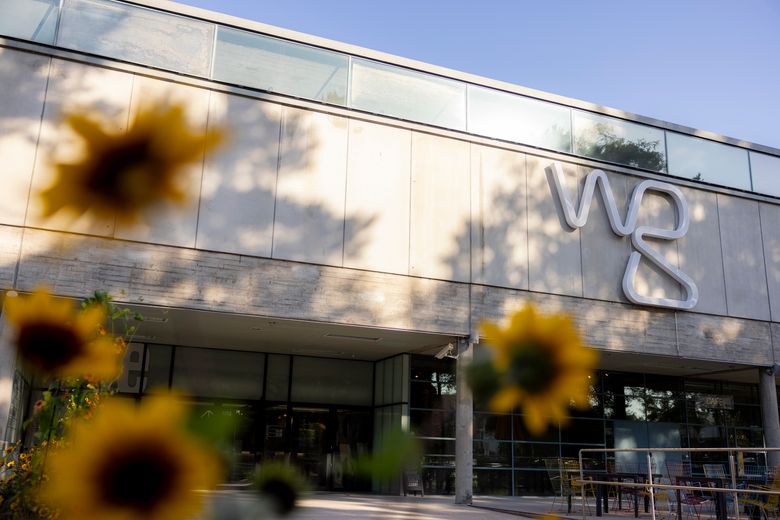 Subscribe to releases from Espoon kaupunki - Esbo stad
Subscribe to all the latest releases from Espoon kaupunki - Esbo stad by registering your e-mail address below. You can unsubscribe at any time.
Latest releases from Espoon kaupunki - Esbo stad
In our pressroom you can read all our latest releases, find our press contacts, images, documents and other relevant information about us.
Visit our pressroom