Gofore appoints Auli Packalén as Director of Brand and Offering
Gofore has appointed Auli Packalén as Director, Brand and Offering and member of the Group Executive Management Team as of 1 September 2023. She will transfer to this position from CCEA Ltd, a change management consulting company acquired by Gofore in 2021, where she has been acting in leading positions and as a change management consultant. The responsibilities of brand and offering also cover Group communications and marketing. With the appointment Gofore aims to strengthen its growth, reputation and offering on the strategic industries, Digital Society and Intelligent Industry.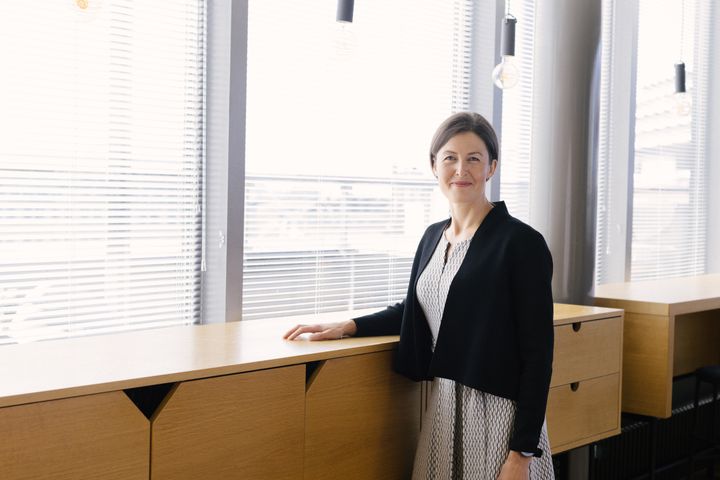 "Gofore has succeeded in increasing its brand awareness and reputation significantly during the past years. Now we want to put effort in Gofore's wide offering an make it well-known among selected clientele, at our home market in Finland as well as international, particularly in the German-speaking Europe. Gofore is stepping to the next level as a partner for our customers in supporting their digital transformation, as a part of our growth strategy. I welcome Auli to the Executive Management Team and to this important role in executing our strategy", says Mikael Nylund, CEO of Gofore.
Auli Packalén (47) has extensive experience in leading and developing brand, service offering development, communications, marketing and business operations. Packalén has been working at CCEA since 2010, being responsible of one of CCEA's business area, and of the company's brand and service development. Prior to this, Packalén has been working in different roles e.g. at communications agencies. Packalén has a Master's Degree in Economics.
"My new role inspires me. It is a combination of returning to my roots, learning new things and utilizing my experience so far. Gofore has done impactful job during the past years in building a strong brand and by growing thought acquisitions. Thanks to that, we are able to help our customers in Intelligent Industry and Digital Society, and to build our offering to support Gofore's growth strategy. We serve our customers already in digitalised product life cycle, life-event based service development and developing the Finnish wellbeing service counties", Auli Packalén comments her appointment.
Petra Sievinen, who has held the position of Director of Marketing and Communications since 2019, is now leaving Gofore's Executive Management Team.
"Petra has been leading Gofore's marketing and communications for four years. During this time, Gofore's brand awareness, reputation among investors, and employer brand have become significantly stronger, and we have a clear and unique way to communicate to and interact with our stakeholders. I warmly thank Petra for her efforts in increasing Gofore's visibility", Nylund says.
Gofore Group Executive Management Team as of 1 September 2023:
Mikael Nylund, Chief Executive Officer
Sanna Hildén, Director, People Operations
Ville Hurnonen, Director, Mergers and Acquisitions and Chief Information Officer
Elja Kirjavainen, deputy CEO, Director of Digital Transformation and Managing Director, Gofore Lead Oy
Harri Laukkanen, Director, Industrial Digitalisation and Managing Director, Gofore Drive Oy
Kalle Mäki, General Counsel
Miika Nurminen, Director, Digital Quality Assurance and Managing Director, Gofore Verify Oy
Auli Packalén, Director, Brand and Offering
Teppo Talvinko, Chief Financial Officer
Riikka Vilminko-Heikkinen, Director, Sales and Customer Value
Juha Virtanen, Director, Digital Services Development
Contacts
Mikael Nylund
CEO, Gofore Plc
+358 40 540 2280
mikael.nylund@gofore.com

Auli Packalén
Director, Brand and Offering, Gofore Plc
+358 40 845 3045
auli.packalen@gofore.com

Images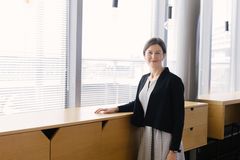 About Gofore Plc
Gofore is an international digital transformation consultancy with Finnish roots. We have 1,400 impact-driven people in 19 locations across Finland, Germany, Austria, Spain, Estonia and Italy. With our technology and business expertise we build an equal digital society and create sustainable solutions for the intelligent industry. Our diverse group of professionals shares a pioneering ambition to create a more humane, sustainable and ethical digital world. Our values guide our business: Gofore is a great workplace that thrives on customer success. In 2022, our net sales amounted to EUR 149.9 million. Gofore Plc's share is listed on the Nasdaq Helsinki Ltd. in Finland. Our vision is to be the most significant digital transformation consultancy in Europe. Learn to know us better at gofore.com