Finland, known for its games, wants to continue to be at the top of the gaming industry - Open Creative House and Helsinki Games Capital join forces in Espoo
Rovio, Supercell, Remedy – Finnish game companies known around the world. But where are the new Finnish game makers and companies? The future of the industry is now being strengthened through extensive cooperation.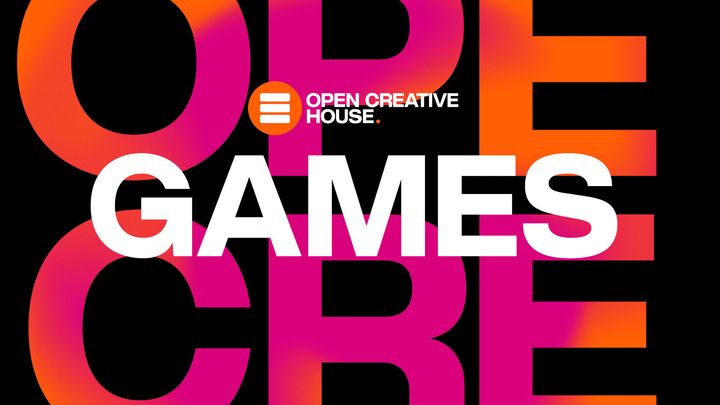 Open Creative House is expanding beyond music and audiovisual to the games sector by opening a new games hub in Keilaniemi, Espoo. On Friday 8 September 2023, a weekly lecture series on the games industry will be launched in collaboration with Helsinki Games Capital, which will run until the end of the year. The course, which will focus on supporting new players in the games industry, will also be run in partnership with the City of Espoo.
"Game Business Love Product" is a free course where top professionals in the field will share business practices and experiences from their careers in the games industry. The course is aimed at game developers, gamers, students and anyone interested in the industry.
Jonne Taivassalo, Executive Director of Helsinki Games Capital, says that the games business is in a constant state of change. More than 90% of the industry's turnover is generated by companies in the Helsinki Metropolitan Area. In comparison, the region has very weak early support instruments. Only companies with founders who have decades of experience or who have already made several attempts in the games sector can get funding.
– I am talking about the debt of the ecosystem: if no new entrepreneurs are created, it will affect the growth of the sector within three to four years. Between graduating from school and getting their first job, many people face challenges in finding employment in the games industry. We want to support start-ups at grassroots level.
Helsinki Games Capital has had constructive discussions about cooperation with Espoo and Aalto University. If they succeed and even if they fail, the new entrepreneurs will become real experts in the games industry and will also be attractive to the big growth companies in the sector.
The games industry is much more diverse than often imagined, with professionals from all kinds of backgrounds working there, in addition to coders. Business and art are as important as technology.
The idea of the course is to share knowledge about the business of games from all sides. In addition to the lectures, participants will have the opportunity to network with industry professionals and enthusiasts, while getting their foot in the door. The aim is to create inspiration and possibly even generate new entrepreneurs.
– Entrepreneurship is a quick way to learn", says Taivassalo.
Juka Hynynen, founder and CEO of Open Creative House, is excited about the new opening.
– OCH's vision has long been to bring the music, AV and games industries together under one roof. These industries are related in many ways and are linked in both business and artistic terms. But they have been structurally separate in Finland in the past. Our aim is to create Open Creative House as a hub that enables companies to grow through cross-industry innovation and collaboration.
🗓️ When? Almost every Friday at 14.00, from 8 September to 15 December.
🏠 Where? Open Creative House, Espoo, Keilaniemi.
🎥 Can't make it in person? See all events LIVE on YouTube.
The journey starts on 8.9. with an engaging lecture by Tomi Toikka of Sweet Games! 🚀 Secure your place now!
Seats at the event are limited, so act fast to secure your place! 🎟️
Attendance link: https://www.eventbrite.fi/e/game-business-3-product-tickets-711080590187
More information: 
Follow Open Creative House:
Open Creative House (OCH) is a new concentration of creative industries that brings together creators, companies and organizations to cooperate in a new way under the same roof. OCH offers facilities and services to operators in the creative industry, building bridges to digital culture and global growth.
Open Creative House
Keilasatama 2D
02150 Espoo
http://www.opencreativehouse.com
Tilaa tiedotteet sähköpostiisi
Haluatko tietää asioista ensimmäisten joukossa? Kun tilaat tiedotteemme, saat ne sähköpostiisi välittömästi julkaisuhetkellä. Tilauksen voit halutessasi perua milloin tahansa.
Lue lisää julkaisijalta Open Creative House
Uutishuoneessa voit lukea tiedotteitamme ja muuta julkaisemaamme materiaalia. Löydät sieltä niin yhteyshenkilöidemme tiedot kuin vapaasti julkaistavissa olevia kuvia ja videoita. Uutishuoneessa voit nähdä myös sosiaalisen median sisältöjä. Kaikki tiedotepalvelussa julkaistu materiaali on vapaasti median käytettävissä.
Tutustu uutishuoneeseemme