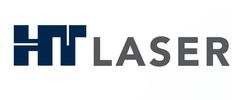 HT LASER HAS 3D PRINTED THE WORLD'S FIRST COMPONENT SUITABLE FOR A FOREST MACHINE USING FOSSIL-FREE MATERIAL
HT Laser has 3D printed the world's first component suitable for forest machine using fossil-free material. The printed part is designed to be suitable for Ponsse forest machines. The batch of steel powder produced by SSAB used in the printing of the component is the world's first fossil-free steel powder suited for the powder bed manufacturing method. The powder is produced without carbon dioxide emissions using fossil-free energy sources.
SSAB produces premium sustainable powder grades for additive manufacturing. SSAB uses fossil-free steel as raw material and has complete control of the powder production process, gas atomization, thereby ensuring top quality and the right powder sizes for their partners.
"HT Laser has a long-term partnership with both SSAB and Ponsse. We have the privilege of cooperating with the most progressive players in the world. The world's best operating practices need the input of the entire supply chain. We bear responsibility throughout the value chain for sustainable development," says Sanna Teiskonen, HT Laser's business director for 3D metal prints and a member of the management team.
Ponsse is one of the world's leading forest machine manufacturers. HT Laser has been awarded Ponsse's domestic supplier of the year in 2013, 2014 and 2021.
"HT Laser has made a significant breakthrough by 3D printing the first component suitable for a forest machine using fossil-free material. It is good to continue the concept testing of new future material and manufacturing technology as a manufacturing option for forest machine parts and to test environmentally friendly components in Ponsse forest machines.
We at Ponsse have committed to gradually switch to fossil-free steel in our production from 2026, and for the Vieremä factory, our goal is to be carbon neutral in 2025. We want to be a forerunner as a supplier of forest machines based on sustainable forestry. In order to succeed in this, we need our entire network of suppliers to participate in activities in accordance with sustainable development," comments Tiina Haapalainen,Procurement Manager, NPD at Ponsse.
HT Laser started 3D metal printing in 2017. With 3D metal printing, qualitatively suitable parts are achieved using a fully optimized amount of material. Printing enables minimized material use as well as a lower environmental load compared to traditional processing. SSAB's product development brings a new level of sustainability to design possibilities.
"Sustainable manufacturing is essential for the future and together with HT Laser and Ponsse, we are spearheading the development and implementation of a holistic solution," says Jesper Vang, head of Powder Technology at SSAB.
HT Laser aims to provide over 1,000 of its customers with sustainability in the value chain. "We always help our customers take the next steps in sustainable development in terms of the environmental savings made possible by lightweight structures of different sizes, material choices and product development. For example, in this forest machine component, we used topology optimization in the design phase of the piece to lighten the mass and find the optimal shape for the purpose," sums up Teiskonen.
The component can be seen at the Alihankinta subcontracting trade fair on September 26-28 at HT Laser stand A234.
Contacts
Sanna Teiskonen
Business Director, 3D Metal Prints
+358 40 7505 525
sanna.teiskonen@htlaser.fi

Images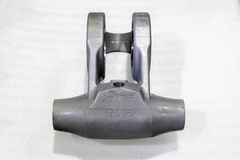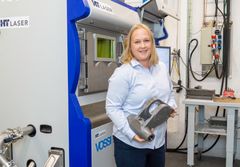 About HT Laser
HT Laser is an industry system supplier and flexible subcontracting partner founded in 1989. The company's services include assemblies and component manufacturing, as well as customized and refined parts. HT Laser comprehensively offers cutting, bending, welding, laser welding, machining, 3D metal printing, surface treatment, assembly and product development services. HT Laser is a pioneer in industrial laser and water cutting and laser welding and is one of the leading operators in its business in Finland.
HT Laser is located close to the customer and operates in eight locations in Finland, Sweden and Poznan, Poland. All the company's operations are guided by certified quality and environmental systems in accordance with ISO:9001 and ISO:14001 standards. HT Laser is part of the family-owned Teiskonen group, whose turnover is 113 million euros. www.htlaser.fi
Subscribe to releases from HT Laser
Subscribe to all the latest releases from HT Laser by registering your e-mail address below. You can unsubscribe at any time.