A painting from Amos Anderson's collection donated to city of Neubrandenburg in Germany
Föreningen Konstsamfundet r.f. is donating a 17th-century German painting to the city of Neubrandenburg, north of Berlin. Philipp Peter Roos' (1657–1706) oil painting Shepherd with a Cow, Goats and Sheep which was purchased by Amos Anderson possibly in the 17th century during his trip to Germany, is important for residents of Neubrandenburg, as their art collection was destroyed in 1945.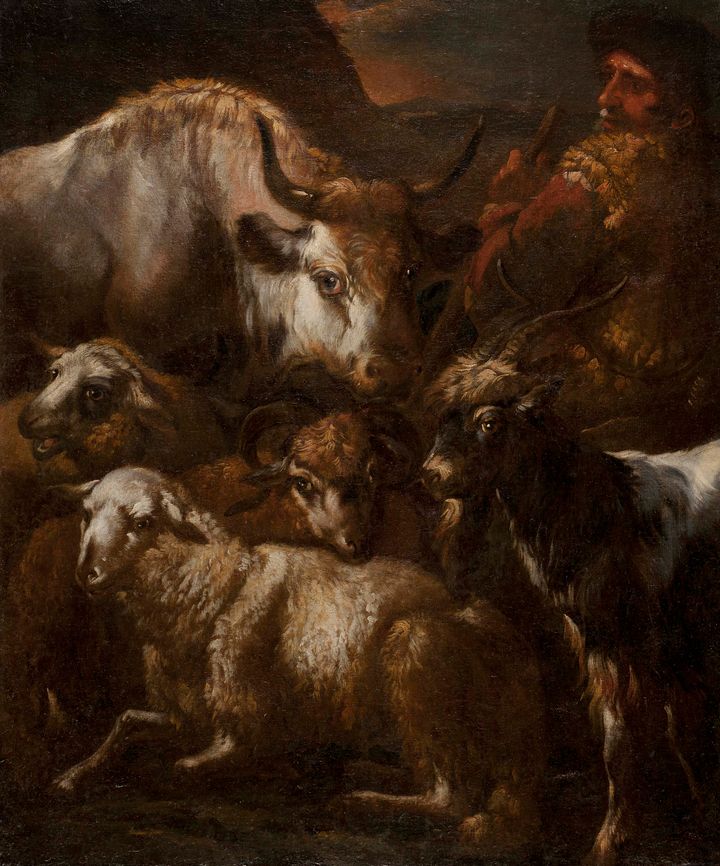 The oil painting A Shepherd with a cow, goats and sheep has come into Amos Anderson's possession before the year 1926. Anderson travelled extensively in the 1920s for spa vacations in Germany, and the work has possibly travelled with him to Finland on such a trip.
A group of works was stolen from a museum in Neubrandenburg in 1919. When locating the works, it has appeared that the handwritten number in the background of the painting from Anderson's collection matches the inventory number of one painting missing from the museum at Neubrandenburg. Otherwise only the name of the painting, Landscape with a Shepherd and Cattle (Landschaft mit Hird und Herde), is known. No measurements or photographs of the painting are known, as the details were destroyed in the bombings of 1945.
It is possible that Amos Anderson has acquired the painting in good faith from a German antique store. This cannot be verified with certainty.
"The work is valuable in Amos Anderson's collection, but in its historical context, carries more value for the museum at Neubrandenburg. Therefore, we decided to donate it to the city," says Stefan Björkman, CEO at Föreningen Konstsamfundet r.f.
Konstsamfundet's art collection is managed by Amos Rex. The collection includes approximately 7,000 works. 400 of these are from Amos Anderson's collection, displayed at his summer residence at Söderlångvik Manor in Kemiönsaari, and in the future, also his Helsinki home on Yrjönkatu.
The painting is donated to the city of Neubrandenburg on Saturday 20 November at an event arranged on-site in Germany.
***
Press photos:
media.amosrex.fi