Antilooppi leases space to Kesko for a new type of partially automated collection system at Ruoholahti Shopping Centre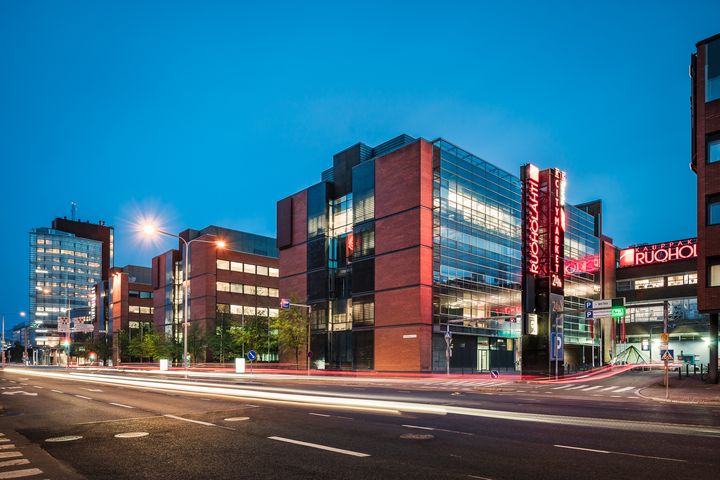 Antilooppi and Kesko have entered into a new long-term lease agreement for the -5th floor of the Ruoholahti Shopping Centre, where Finland's first partially automated collection system for online grocery orders will be built in connection with the store. The system will eventually comprise 45 automated robots at the Ruoholahti Shopping Centre, ensuring high-quality and more efficient deliveries for the K Group's online grocery store.
"Creating solutions based on customer needs and operations is at the heart of Antilooppi's strategy. It is really great to be able to enable new business for an important partner," comments Markku Määttä, Portfolio Director at Antilooppi.
"Antilooppi considers the development project and our partnership with Kesko to be very significant. This is exactly the kind of unique project we try to enable at our properties and in the areas where we operate," says Tuomas Sahi, CEO of Antilooppi.
The Ruoholahti Shopping Centre is situated in the city centre with excellent transport connections, and it is easy to get to by public transport, walking, cycling or car. The rapidly developing Ruoholahti district has earned its place as a commercial and office location for successful companies, as well as a comfortable and maritime urban environment for several thousand inhabitants.
Contacts
Tuomas Sahi, Chief Executive Officer
tel. +358 40 090 7877

Markku Määttä, Portfolio Director
tel. +358 400 277 696

Images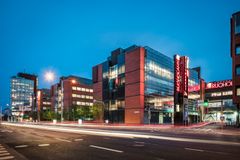 About Antilooppi
Antilooppi
Itämerenkatu 3
00180 Helsinki
https://antilooppi.fi/?lang=en
Antilooppi is a real estate investment company that focuses on office properties in the Helsinki Metropolitan Area. We develop our properties responsibly and consistently in cooperation with our customers. The most famous properties of Antilooppi are Ympyrätalo and other landmark buildings in Hakaniemi and at Hämeentie, the current headquarters of Nokia in Karaportti, Espoo, and Finnair headquarters at Helsinki airport. We have a total of approximately 426,000 sqm of leasable space. Antilooppi is owned by the Finnish pension insurance company Ilmarinen and the Swedish pension insurance company AMF Pensionsförsäkring.