Antilooppi sells Tietotie 9 office property in Vantaa to Colony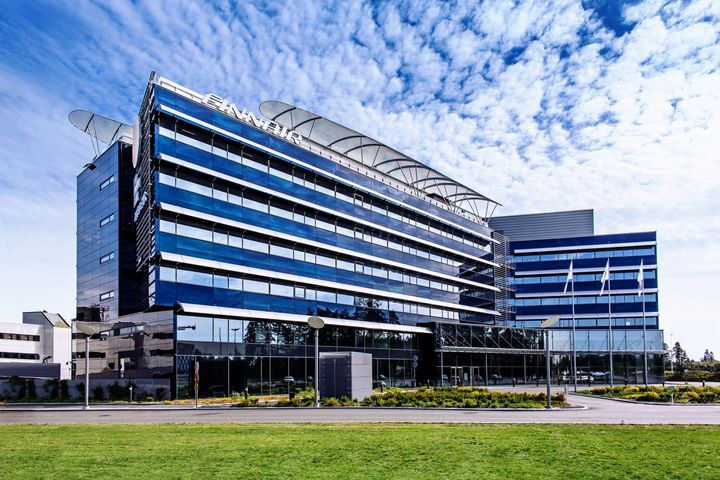 Antilooppi sells an office property at Tietotie 9 in Aviapolis, Vantaa, to Colony. The property is situated in a fast-growing area next to Helsinki-Vantaa Airport and Aviapolis train station. Tietotie 9 has a LEED Platinum environmental certificate. The property has a leasable area of approximately 19,000 m2 and approximately 1,300 parking places. The largest tenants include Finnair and Veho, among others.
"This sale is in line with our strategy. Antilooppi focuses its investments to Eastern and Western downtown and selected submarkets of the Helsinki Metropolitan area", comments Tuomas Sahi, Antilooppi's CEO.
"We are pleased to hand over this property to new capable owner which can continue good work with the property. The released funds will be used for development of existing properties in Antilooppi's core submarkets and potential new acquisitions", says Antti Savilampi, Antilooppi's CIO.
Contacts
Antti Savilampi, CIO
Antilooppi
tel. +358 50 539 8582
antti.savilampi@antilooppi.fi

Tuomas Sahi, CEO
Antilooppi
tel. +358 400 907 877
tuomas.sahi@antilooppi.fi

About Antilooppi
Antilooppi is a sustainable real estate owner that focuses on office properties in the Helsinki Metropolitan Area. We own, develop and manage work environments sustainably and over the long term to enable the success of our customers and wellbeing in the workplace. We create innovative and flexible space solutions for changing working life, based on customers' needs and operations. We understand that success is created by happy and healthy employees, and are aware of how spaces, the surrounding environment and its services can have an impact on people well-being. We focus on maintaining and developing already existing properties sustainably, extending the life cycle of buildings. Properties always have a close connection to their immediate surroundings – it is especially important for us to develop not just the property, but also its services and the surrounding areas.