Ateneum Art Museum's three short films shown at the 36th International Festival of Films on Art in Montreal
Ateneum Art Museum, part of Finnish National Gallery, has recently produced 13 short films of the most beloved artworks in the National Gallery's collection. Three of the films will be shown at the 36th International Festival of Films on Art in Montreal, Canada on 9th and 10th March 2018.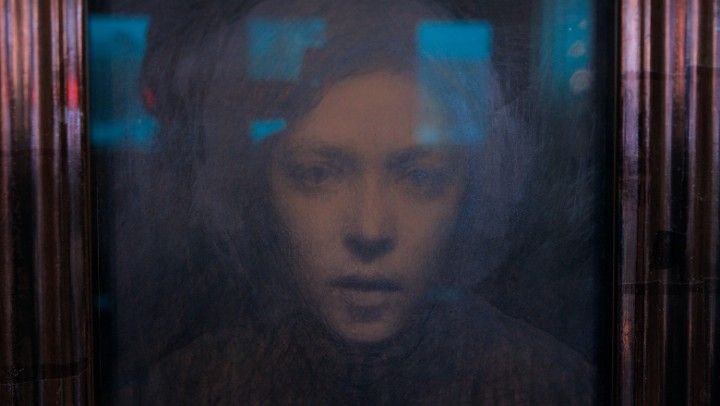 The chosen films are Akseli Gallen-Kallela: Lemminkäinen's Mother (1897), Werner Holmberg: Road in Häme / A Hot Summer Day (1883) and Ellen Thesleff: Self-Portrait (1894–95). Each filmportrays intricate details in the paintings, bringing forward new aspects of classic Finnish art and the era in which they were made. Ateneum hopes to reach a wider and more diverse audience through the medium of short films.
The three films shown during the International Festival of Films on Art (FIFA) are a part of the Special Screenings category. Ateneum chose three films from a series of 13, all of which feature the key works in the Stories of Finnish Art collections exhibition.
"We want to show how paintings can be much more than an image. They convey many layers of stories; about the era in which they were painted, their painter, the subject matter, the technique used, for example" says Museum Director and producer of the films Susanna Pettersson. "A short film format gives us an excellent medium to bring out the details in the paintings and bring them to life in a new way. One that has the capability of reaching audiences the paintings themselves cannot."
"It has been a privilege to be a part of the team creating such a bold, artistic project. The creative acumen of the team has flourished as we were given the freedom to break convention and create a new perspective into films about art and artists", explains Terhi Amberla, Director of the films. "We've used long shots and a slow pace in cutting so there's more space for the piece of art and the image itself. This also leaves room for the narration, sound design and music. They bring a new level of storytelling to the whole."
The films will be shown to Montreal Film Festival visitors on Friday March 9th and Saturday March 10th2018 at the Musée des beaux-arts de Montréal – Auditorium Maxwell-Cummings. The screened versions are in English. All of the 13 films have been done in Finnish, Swedish and English and all can be viewed on Ateneum Art Museum's YouTube channel as of March 6th. Besides the visual storytelling careful consideration was given to the soundscape of the films.
Film Details
The films were produced by Ateneum Art Museum's Director Susanna Pettersson, directed by Terhi Amberla, filmed by the Photographer Hannu Pakarinen from the Finnish National Gallery.  The script for each film was written by the Special Researcher Anja Olavinen from the Ateneum Art Museum.
Amberla, Pakarinen and Pettersson won an award for creativity at the 2004 Festival International du Film sur l'Art in Montréal for the 2003 documentary film Art as a passion. Paul and Fanny Sinebrychoff as collectors (YLE/FST 2003)
PRODUCTION TEAM:
DIRECTOR Terhi Amberla
VISUAL CONCEPT Terhi Amberla and Hannu Pakarinen
CINEMATOGRAPHY Hannu Pakarinen
MANUSCRIPT Anja Olavinen
EDITING Ville Koivuranta
SOUND DESIGN Zacharias Kullman
MUSIC Juri Seppä
OPENING SEQUENCE AND VISUAL EFFECTS Lasse Kilpiä
COLOUR GRADING Timo Luomanen
GRAPHIC DESIGN Suvi Wirman
ONLINE Ari Rusanen
NARRATOR Jonna Järnefelt, Sanna-June Hyde
MUSICIANS Riikka Lampinen, cello, Annariina Seppä & Venla Seppä, vocals and Juri Seppä, piano
PRODUCTION COORDINATOR Mirjam Koskinen
POST-PRODUCTION Petri Riikonen / Post Control
PRODUCER Susanna Pettersson, Finnish National Gallery / Ateneum Art Museum
The making of the films was sponsored by Veikkaus and the Friends of the Ateneum Art Museum.
Yhteyshenkilöt
Johanna Eiramo
Tel. +358 400995699
Head of Communications
Ateneum Art Museum

Terhi Amberla
Tel. +358 40 140 3430
Director of the Stories of Finnish Art films

Press photos: press.ateneum.fi | username: ateneum | password: mediat

Kuvat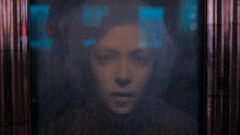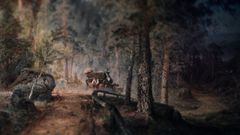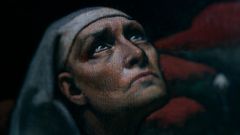 Tietoja julkaisijasta

Ateneumin taidemuseo / Konstmuseet Ateneum / Ateneum Art Museum
Kaivokatu 2
00100 HELSINKI
0294 500 401
http://www.ateneum.fi
Ateneum's main corporate partners are Helsingin Sanomat, HOK-Elanto and KPMG. 
Ateneum Art Museum is Finland's leading art museum, which houses Finnish art from the 19th century to the modern age. Ateneum is part of the Finnish National Gallery, together with the Museum of Contemporary Art Kiasma and Sinebrychoff Art Museum. www.kansallisgalleria.fi/en