Bank of Finland invests in Bank for International Settlements' green bond fund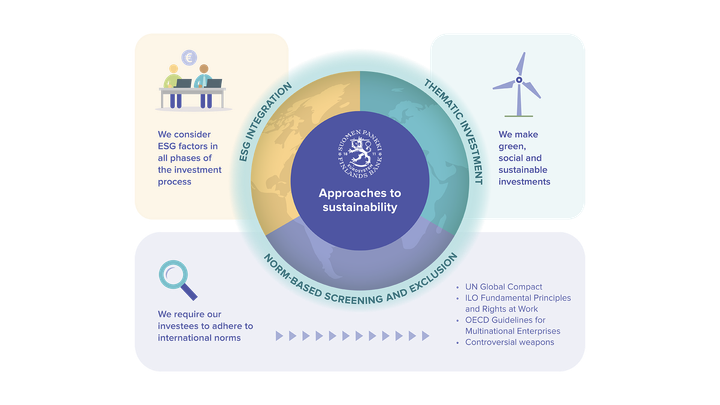 The Bank of Finland has invested USD 300 million in the green bond fund of the Bank for International Settlements (BIS). This mutual central bank fund (USD BISIP) invests in e.g. renewable energy and projects relating to improvements in energy efficiency, and its activity supports the EU's climate goals. The European Central Bank has previously invested in a similar euro-denominated fund.
In addition to investing in the fund, the Bank of Finland has also invested directly in green, sustainable development and socially sustainable bonds. Thematic investments, of which the current fund is an example, are one of the Bank of Finland's chosen approaches to responsible investment.
The aim of the Bank of Finland's investment activities is to generally meet the liquidity, safety and yield requirements set for central bank assets. The Bank's responsibility perspectives in managing its assets are based on one hand on the objective of sustainable investment and on the other hand on the better management of the various investment risks.
The changes brought by a warming climate generate risks that could alter the value of investments. On the other hand, combating climate change could open opportunities and new types of investment objects for investors. Companies investing in renewable energy sources and companies preparing better for tightening legislation and the coming climate challenges offer investors good opportunities.
By preparing in advance for the effects of climate change, we reduce the risks related to investment activities and target a better return-on-investment ratio for our investments. In practice, combating climate change will require the channelling of investment funds into low-carbon investments, whereby the carbon footprint of the portfolio will also be reduced. The Bank of Finland's own climate goals will be published during the course of 2021.
Additional information: Principal Responsible Investment Specialist Anna Hyrske, tel. +358 9 183 2070.
The Bank of Finland's principles of responsible investment: Responsible investment principles (suomenpankki.fi)
The Bank of Finland's annual investment report: Management of financial assets – Bank of Finland's Annual Report 2020
About Suomen Pankki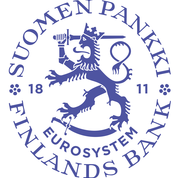 Suomen Pankki
Snellmaninaukio, PL 160
00101 HELSINKI
09 1831
http://www.bof.fi
The Bank of Finland is the national monetary authority and central bank of Finland. At the same time, it is also a part of the Eurosystem, which is responsible for monetary policy and other central bank tasks in the euro area and administers use of the world's second largest currency – the euro.