DNA pilots a new employee benefit: support for taking care of elderly family members
DNA wants to support its employees in caring for elderly family members. The goal of the new benefit, now in its pilot phase, is that DNA's employees can delight their aging loved ones with unhurried and reliable company on a regular basis, even if they themselves cannot meet them as often as they wish.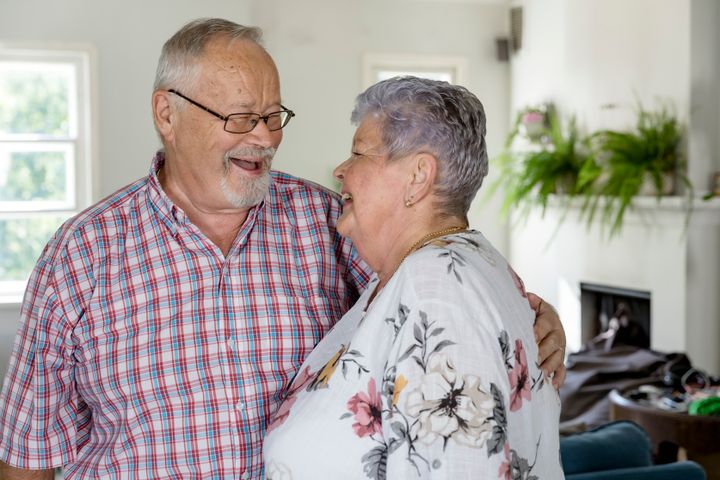 With its newest employee benefit, DNA seeks to respond to the growing challenge of caring for the elderly and to make the job even more family-friendly than before. As the population ages, a larger share of the working population is in the position of a remote caregiver.

"The possibility to combine work and everyday life is central for coping. Many of those who work are preoccupied as they worry about an ageing family member, especially if they live far away," says Senior Vice President, Human Resources Marko Rissanen from DNA.

The service is produced in cooperation with Gubbe Sydänystäväpalvelut and covers a weekly two-hour visit at the customer's home at a fixed time. The customer is always visited by the same trusted person selected for them. The person can also support the caregiver, if necessary, but Gubbe's service is not of a medical nature. During the visit, it's possible to, for example, spend time outdoors, go to the grocery shop, watch a movie, cook or go to a café. The activities are fully based on the customer's wishes. The goal is to delight the customer in the same way that a visit by a good friend would.

"I am really happy that we found Gubbe. We were looking for a non-medical service provider as our partner for a long time. The first customer agreements between DNA's employees and Gubbe have already been signed, and they have yielded some touching feedback," Rissanen says.

"We are glad to help and delight the DNA staff. For example, an employee might feel anxious about a parent who lives far away, and with our service, the employer can lighten this burden," says Sandra Lounamaa, Gubbe's CEO.

"Even today, family-friendliness is often considered a matter that only concerns parents of small children. However, the stage of life when you need to care for aging parents concerns more and more workers. Companies like DNA act as pioneers as they develop family-friendly practices that suit various life situations," says Development Manager Lassi Köppä from Family Federation of Finland's Perheystävällinen työpaikka ('family-friendly workplace') programme.

For a monthly fee, the service is available to DNA's staff and agency contract workers as well as DNA shop personnel everywhere in Finland. DNA supports them by paying 70% of each monthly invoice.

DNA is actively developing family-friendly attitudes and practices and is the first large company to be awarded the family-friendly workplace certificate by the Family Federation of Finland. Grandparental leave and a more flexible way of working, where the worker can define the time and place of their work independently at their discretion, are results of other experiments that became permanent and effective ways to facilitate the combination of work and daily life.

Further information:


Marko Rissanen, Senior Vice President, Human Resources, DNA Plc, tel. +358 (0)44 220 3230 marko.rissanen@dna.fi

DNA Corporate Communications, tel. +358 (0)44 044 8000, communications@dna.fi

Founder, CEO Sandra Lounamaa, Gubbe, tel. +358 (0)40 835 8367, sandra@gubbe.io

Gubbe Customer Service, tel. +358 (0)44 491 0039, gubbe@gubbe.io
Development Manager Lassi Köppä, Family Federation of Finland, tel. +358 (0)40 7593650, lassi.koppa@vaestoliitto.fi
Gubbe is the best solution for finding help & companionship for your elderly loved one. Helping elderly people to live happier and more active life and giving peace of mind for the family. Gubbe creates meaningful work experiences for young people.
Images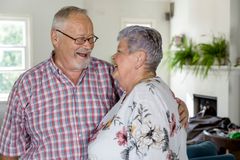 About DNA Oyj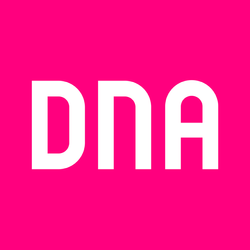 DNA Oyj
PL 10
01044 DNA
http://www.dna.fi
DNA is one of the leading telecommunications companies in Finland. We want to make our customers' daily lives less complicated. We offer connections, services and devices for homes and workplaces, contributing to the digitalisation of society. DNA's mobile communication network customers have the highest mobile data usage per subscription in the world. We are also Finland's largest cable TV operator and the leading pay-TV provider. DNA has more than 4 million subscriptions in its fixed and mobile communications networks. The company was ranked the best employer in Finland in the large companies category of the 2019 Great Place to Work survey. In 2018, our net sales were EUR 912 million and we employ about 1,600 people around Finland. DNA shares are listed on Nasdaq Helsinki Ltd. More information: www.dna.fi, Twitter @DNA_fi and Facebook.